After a jam-packed year, it's always good to look back and remember just how much has happened. Even in a year many of us want to forget, there were plenty of bright sparks — and plenty of games that made the year a bit more manageable. From Guardians of the Galaxy coming out of nowhere to become a serious Game of the Year contender to a slew of indie hits that explored deep, wonderful and wholesome ideas, there were so many great games that made my 2021 a bit more bearable.
In no particular order, these were my favourite video games of the year, and the ones that helped get me through one of the weirdest, most difficult years yet.
Let's Build A Zoo
Let's Build A Zoo, from developer Springloaded, is a weird zoo simulator where you can either run an 'ethical' clean park, or pollute your world, hybridise your animals and cause chaos. It's a bit strange, very fun, and a perfect iteration of the theme park simulator genre.
As someone who grew up playing RollerCoaster Tycoon, I very much enjoyed this title. It doesn't do anything too 'different', and that's why it's enjoyable — it simply builds on the mechanics and gameplay of other roller coaster sims, while putting its own fresh spin on narrative with its morality system.
There's so much to unlock in this game, and so many animal variants to discover that I found myself spending dozens of hours playing Let's Build A Zoo, and mucking around in its cutesy sandbox. It was a great distraction in 2021.
Humankind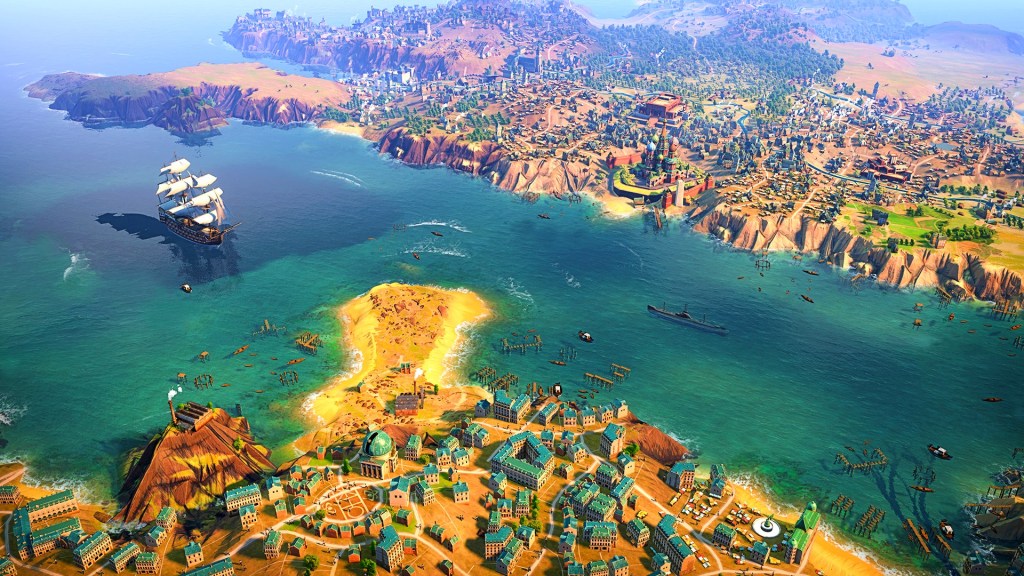 From one sim game to another, Humankind made a big splash in my 2021, finally pulling me into the world of 4X games with accessible gameplay, a logical progression system, and plenty of choices that helped guide my benevolent hand.
Previous genre titles like Civilization have in-built fanbases and mechanics that feel inaccessible for new players. They can be difficult to learn, and harder to really 'get into', which is why I've struggled to enjoy similar games in the past. But Humankind addresses many of these issues head-on with one of the most helpful tutorials I've ever played through.
Once I knew what I was doing in this game, I had an absolute blast learning new technologies, building out my lands, kickstarting wars, and eventually setting sail on the high seas. The game's progression system is phenomenal, and there's plenty of depth to this strategy adventure, even for people who've yet to experience the 4X genre.
Guardians of the Galaxy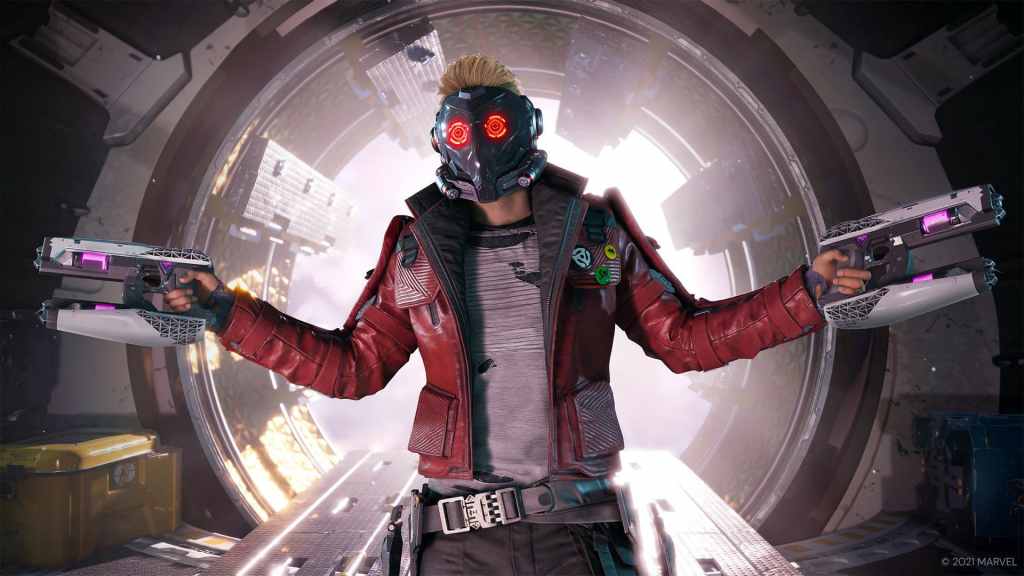 Eidos-Montréal's Guardians of the Galaxy had a lot riding against it at launch, largely due to comparisons between the game and its more-famous counterpart, Marvel's Guardians of the Galaxy film. Somehow, it managed to escape the expectations placed on it, riding high to become one of 2021's absolute best games of the year.
Read: Marvel's Guardians of the Galaxy Review – A space-faring adventure for the ages
It was easy to assume Guardians of the Galaxy would pale in comparison to its film counterpart. But here, the Guardians were more human, more likeable, and part of their very own world-spanning adventure. The game's script is funny, and touching. The game's cast is also buoyed by excellent performances and phenomenal graphics. Rocket Raccoon looks particularly good, but everything from Groot to Peter Quill and their space-themed environments are brilliant, polished and beautiful.
The entire game is an incredible achievement, and one that remains completely engaging, constantly surprising, and deeply endearing throughout its 20-hour run.
Toem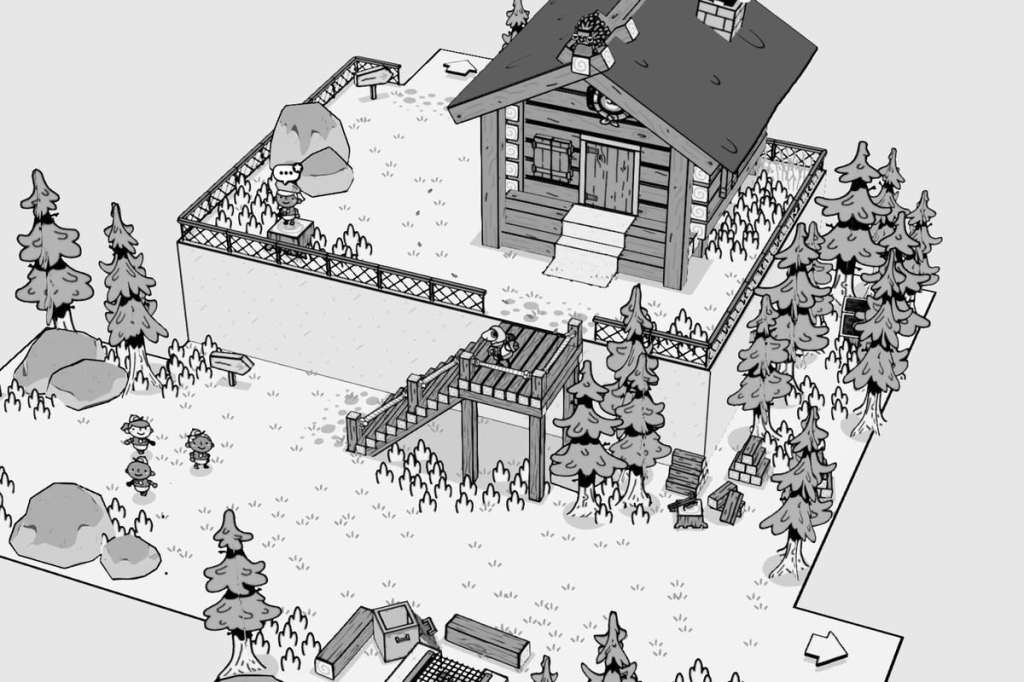 Toem may have slipped under your radar with a quiet late-2021 release, but if you check out any sweet indie game this year, make it this. Taking inspiration from games like Pokémon Snap, this quest-based adventure is all about taking photos of special phenomenon and completing puzzles to discover new sights.
Unlike Snap, it injects a narrative and story into your travels, making each photo-taking moment feel rewarding and exciting, rather than just being a chore. There's secrets around every corner, and plenty of unique sights to find as you travel through a number of biomes searching for the perfect photo.
Beyond being very cute, Toem is also incredibly wholesome, with the story buoying the nameless protagonist's journey of self-discovery. It's magical, wonderful and very, very lovely.
Deathloop
Time loops featured heavily in the games of 2021, a strange coincidence in a year that felt like one big time loop — but Deathloop was the shining example of how to make the rougelike concept of time work in a massive, genre-spanning adventure. This game is absolutely phenomenal, and features a twisting narrative that'll keep you on hooks as you work through what's happening, and how to finally take down the 'bad guys'.
While strategy plays a part in this adventure, the way the entire story comes together in the final chapter is masterful — and while the game certainly leaves a lot of questions, it also satisfies many of them with meaty, intriguing answers.
From its fluid, stealth-style gameplay and combat to its sci-fi tinged landscapes, Deathloop really is stunning. There's plenty of depth here, and plenty of reasons to try, try, try again as you reach for that tantalising glimpse of life outside the time loop. The parallels to real life are uncanny, but the game itself is spectacular.
Ratchet & Clank: Rift Apart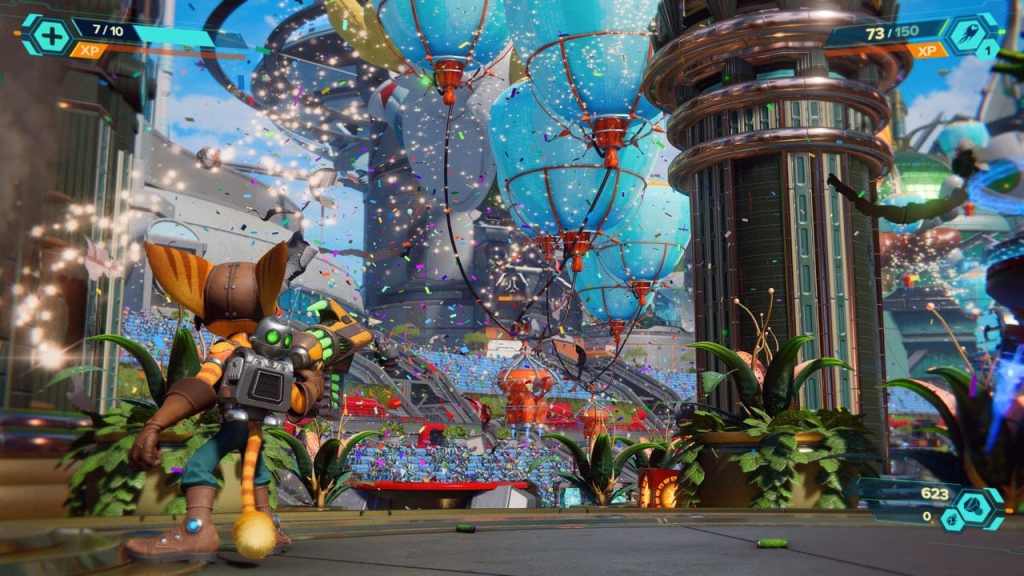 Ratchet & Clank: Rift Apart is a marvel of game development, and the absolute best game for PlayStation 5 right now. Between Ratchet's furry body and Clank's shining metal frame, there's so much care, attention and love in this title — love that's clear in every pixel.
Each world you explore is brighter and more beautiful than the last, with smooth gameplay and exploration that makes wandering in the game's world an absolute joy. There's detail in every corner, and talent that leaps from the screen. No game has matched the technical prowess of Rift Apart so far, and we're unlikely to see a game so polished for a good long while yet.
While there've been many new 'next gen' titles released since Ratchet & Clank: Rift Apart, it's the 2021 game I'm most stuck on. It feels like a rarity. A fantastic sequel that boasts mind-boggling graphics, great gameplay, solid performances, and all-round excellence. Rift Apart really is one of the best games of 2021.
Honourable Mentions
While not everything earned a shoutout in my main list, there are plenty of titles deserving of accolades. Here's a few more video games that I played and loved in 2021:
Unpacking: a fantastic, moving simulator that tells narrative in an exciting, non-traditional way
Age of Empires IV: a great new entry in the classic franchise that injects a good dose of history into gameplay
Loop Hero: a constantly-surprising roguelike that contains an intriguing, ever-evolving narrative
Super Mario 3D World + Bowser's Fury: a unique collection that innovates on the classic Mario formula
Disco Elysium: The Final Cut: an incredible narrative journey only cut because it technically released in 2019
---
For more of GamesHub's Best of 2021 content, have a look at our picks for Best PlayStation Games of 2021, Best Xbox Games of 2021, Best PC Games of 2021, Best Nintendo Games of 2021, Best Mobile Games of 2021, Best Australian Games of 2021, our overall Best Games of 2021, and our Game of the Year for 2021.
Our spotlight on personal highlights includes Ring of Pain's Simon Boxer, Unpacking's Wren Brier, ACMI curator Jini Maxwell, games researcher Brendan Keogh, the 2021 Wordplay mentorship participants, producer and consultant Meredith Hall, GamesHub content lead Leah Williams, critic David Wildgoose, contributor Chris Button, and Nicholas Kennedy, host/content creator Jess McDonell, SUPERJUMP Editor-In-Chief James Burns, and GamesHub Managing Editor Edmond Tran.