To help reflect on the year that was, GamesHub has asked contributors, Australian game developers, and friends of the site to talk about some of their favourite games or gaming-related highlights of 2021. They've included developers like Unpacking's Wren Brier, games researcher Brendan Keogh, and producer Meredith Hall. Australian content creator Jess McDonell is our next guest.
Formerly a video producer at GameSpot, Jess has since become a freelance host for the likes of WhatCulture and Ubisoft Australia's gTV. You can follow Jess on Twitter: @JessMcDonell, and watch her stream on Twitch.
---
Mass Effect: Legendary Edition
I kicked off my second ever playthrough of the Mass Effect trilogy this year initially because everybody else was playing it and I thought it would be a good game to stream on Twitch. Mass Effect 2 also happens to be one of my favourite RPGs of all time, but I couldn't ever really see myself playing it through again.
Strangely, though, the further I got into the trilogy with a lovely little community in tow, the more I fell in love with BioWare's space epic all over again. From Jennifer Hale's stunning performance as FemShep to the sometimes hilarious, sometimes emotionally-charged DLC that I experienced for the very first time, none of the shine had worn off.
That is, of course, in part due to BioWare's fantastic job sprucing up the trilogy for the Legendary Edition without messing with any of the things that made it so good the first time around.
I chose a new love interest for my Shepard in Thane but took my old favourite Paragon route all the way through. I laughed out loud, I cried more than once, and though I complained about the inconsistency of things like sniper rifle effectiveness between each game, I had an absolute blast.
Seven months on and at the time of writing, my stream today will see me roll credits on Shepard's journey, the Reaper threat, and what has been a wonderful trip down memory lane with one of the greatest stories video games have ever told.
Inscryption
Though I'm now across creator Daniel Mullins' often meta and uniquely bizarre body of work, I had no idea what to expect going into Inscryption for the first time. All I'd seen were a few complimentary tweets and a horror aesthetic so I picked it up immediately and got stuck in. Hours later I couldn't put the thing down.
To say too much here would be to spoil the magic of it, but there's so much to love about Inscryption. Its refusal to bend to genre constraints and total respect of its player's intelligence are two of the biggest.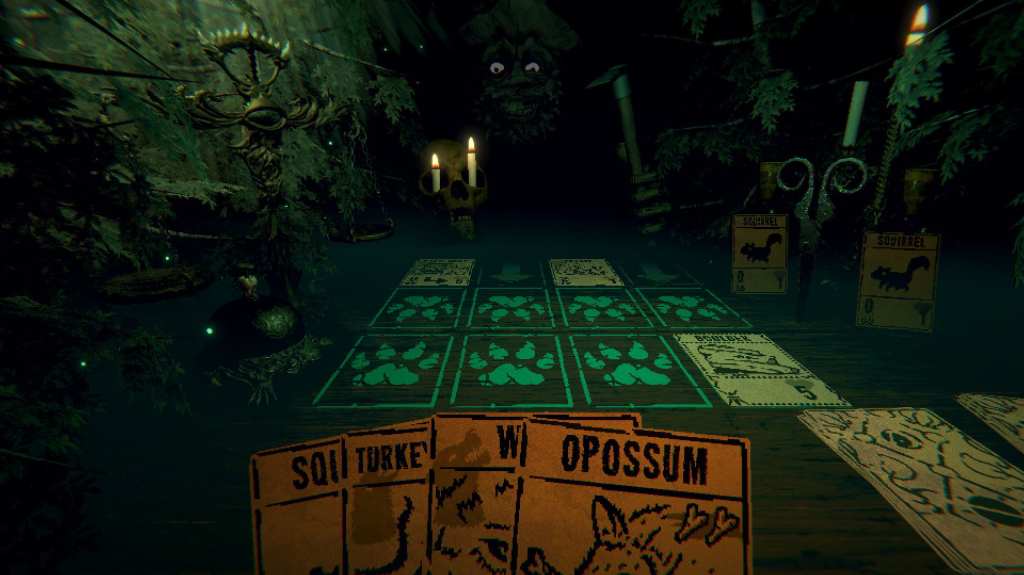 There was a point in this game I thought I'd have to put it down. That I simply was not a "good enough gamer" to get the job done. In an odd turn, it was as if the game believed in me more than I believed in myself.
As soon as I kicked off what I decided was one final throwaway run of the roguelike card-based challenge in Act 1, I altered my perspective and managed to pull off an easy win. After this point I hurtled quite quickly toward the end which had me wishing for a longer experience, but I'm happy to say I loved the ride for what it was, as long as it lasted.
Yakuza: Like A Dragon
Rollback the calendar to March (which somehow feels like yesterday and one hundred years ago at the same time) and most of my days were swallowed up by marathon sessions of Yakuza: Like A Dragon. I was initially pretty skeptical about the title that traded out the fast-paced, beat-em-up action for turn-based RPG combat, and left behind my beloved Kazuma Kiryu in favour of a new hero. But those hesitations were quickly dispelled.
How? Honestly, it's almost entirely down to new protagonist Ichiban Kasuga who has fast become one of my favourite video game protagonists of all time. Kasuga's good-heartedness, wild imagination, earnest naivety, and sense of personal justice is impossible not to fall in love with. Even during its low points, Kasuga's vibrant personality is enough to pull you through to the next high in the lengthy saga.
The bones of a wonderful Yakuza game are all still there, too. There are oodles of sub-missions and collect-a-thon quests for completionists like me, and the main story is genuinely heart-wrenching in parts and enriched by the series' staple wonderful performances.
There is a ridiculous amount of game packed in here and the world is as exciting to explore as it's ever been. Yakuza: Like A Dragon is yet another entry in the franchise that blends outrageous comedy, dramatic intrigue, and heartwarming wholesomeness with expertise that few others can muster.
---
For more of GamesHub's Best of 2021 content, have a look at our picks for Best PlayStation Games of 2021, Best Xbox Games of 2021, Best PC Games of 2021, Best Nintendo Games of 2021, Best Mobile Games of 2021, Best Australian Games of 2021, our overall Best Games of 2021, and our Game of the Year for 2021.
Our spotlight on personal highlights includes Ring of Pain's Simon Boxer, Unpacking's Wren Brier, ACMI curator Jini Maxwell, games researcher Brendan Keogh, the 2021 Wordplay mentorship participants, producer and consultant Meredith Hall, GamesHub content lead Leah Williams, critic David Wildgoose, contributor Chris Button, and Nicholas Kennedy, host/content creator Jess McDonell, SUPERJUMP Editor-In-Chief James Burns, and GamesHub Managing Editor Edmond Tran.