Unity
Senior Manager, Program Management - Core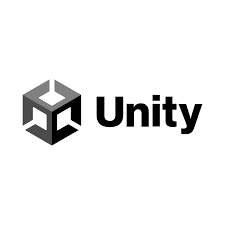 The Opportunity
As a Senior Manager in Unity's Accelerate Solutions (PgM) group, you will join a professional team responsible for defining and delivering solutions for our global CORE customers that are based in Europe, North America and APAC.
Unity's Accelerate Solutions team works with customers over the long term to transform their projects, businesses and product lines. We are looking for a creative and solutions driven manager responsible for achieving our clients vision and goals.
You will partner with our internal teams to review specific customer opportunities and become a major contributor on accounts that drive the success of the company. You will often be the main customer liaison for the Solutions team, helping us create and nurture long-term partnerships that produce industry-changing advances. This position will involve communicating our unique value proposition to people with a range of roles from Studio Managers and Senior Management to technical experts, navigating complex organizations, building trusted relationships, uncovering areas where Solutions provides value and sparking excitement about working together.
You will have an extensive experience and background in professional services and a sound understanding of how software is designed, developed, and delivered, with particular insights into the power of Unity's game engine.
What you'll be doing
Supporting and being the advocate for the Program Management team across the entire organisation
Championing continuous improvement of the opportunity intake and qualifying process, as well as preparing and maintaining ongoing business forecasting.
Identifying and qualifying opportunities in partnership with our sales teams, and working with internal partners to develop approaches, proposals and budgets
Closely aligning with the business on customer strategy and vision in order to optimise our customer relationships
Being the knowledgeable, dedicated and connecting project champion representing the customer and end user internally and the Unity Solutions team externally
What we're looking for
Extensive professional career experience in Games and Entertainment in either professional services, agency, product or custom software development, delivering high quality results
Proven history of success working with a strong professional network that can be leveraged to create new opportunities
Detailed knowledge of the Games ecosystem, executive or key contacts in the Games or Entertainment industry
Outstanding interpersonal, communication, public speaking, problem solving, and organisational skills
Desire to continuously learn and improve, and engage with forward-thinking customers, as well as a love for games and entertainment
You might also have
Previous Accounting and Business Development experience
Life at Unity
Unity (NYSE: U) is the world's leading platform for creating and operating real-time 3D (RT3D) content. Creators, ranging from game developers to artists, architects, automotive designers, filmmakers, and others, use Unity to make their imaginations come to life. Unity is the foundation upon which the world's most powerful digital content is created. Specifically, Unity's platform provides a comprehensive set of software solutions to create, run and monetize interactive, real-time 2D and 3D content for mobile phones, tablets, PCs, consoles, and augmented and virtual reality devices.
In the fourth quarter of 2021, Unity had, on average, 3.9 billion monthly active end users who consumed content created or operated with its solutions. The applications developed by these creators were downloaded, on average, five billion times per month in 2021. For more information, please visit www.unity.com .
Unity is a proud equal opportunity employer. We are committed to fostering an inclusive, innovative environment and celebrate our employees across age, race, color, ancestry, national origin, religion, disability, sex, gender identity or expression, sexual orientation, or any other protected status in accordance with applicable law. Our differences are strengths that enable us to support the growing and evolving needs of our customers, partners, and collaborators. If there are preparations or accommodations we can make to help ensure you have a comfortable and positive interview experience, please let us know.
Headhunters and recruitment agencies may not submit resumes/CVs through this website or directly to managers. Unity does not accept unsolicited headhunter and agency resumes. Unity will not pay fees to any third-party agency or company that does not have a signed agreement with Unity.