Unity
Graphics Engineer & Tools Developer, ML Artistry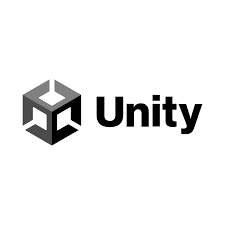 The opportunity
As part of Unity Labs' ML Artistry Neural Rendering team, you will help craft innovative lighting and rendering workflows at the intersection of machine learning and graphics. You will be instrumental in bringing the power of statistical modeling and machine learning to improve the process of crafting engaging and visually appealing games.
We are looking for a graphics engineer who is experienced in integrating new techniques to game engines. In this role, you will draw upon your past experience developing graphics techniques and games to build novel workflows in the Unity ecosystem. You are a creative individual, love the realtime 3D industry and want to be part of the team that develops ground breaking products.
You have worked on high-performance, high-quality rendering in the past and you know the importance of writing fast and maintainable code. You are a phenomenal teammate and strive for learning and sharing knowledge. If you are also looking to put your work in the hands of millions of developers using Unity around the world you have come to the right place.
What you'll be doing
Collaborate with a cross-discipline team to design, implement and maintain novel lighting and rendering workflows.
Develop high-quality UI and tools to enable cutting-edge workflows within the Unity editor.
Develop and maintain high-quality, high-performance code, documentation, and tests.
Build close relationships with Unity's internal development teams, then champion developer feedback to help positively impact Unity's roadmap.
What we're looking for
Proficiency in C# and C++ programming, shaders, and rendering features.
Experience with GPU programming (HLSL/GLSL/CUDA)
Experience extending the Unity Editor and building custom tools within Unity for a production
Performance-minded development, code profiling and optimization skills.
Relevant education and/or hands-on experience within the gaming or similar technology field.
You might also have
Experience with machine learning.
Can work with large scale computing frameworks, data analysis systems and modeling environments.
Life at Unity
Unity (NYSE: U) is the world's leading platform for creating and operating real-time 3D (RT3D) content. Creators, ranging from game developers to artists, architects, automotive designers, filmmakers, and others, use Unity to make their imaginations come to life. Unity is the foundation upon which the world's most powerful digital content is created. Specifically, Unity's platform provides a comprehensive set of software solutions to create, run and monetize interactive, real-time 2D and 3D content for mobile phones, tablets, PCs, consoles, and augmented and virtual reality devices.
In the fourth quarter of 2021, Unity had, on average, 3.9 billion monthly active end users who consumed content created or operated with its solutions. The applications developed by these creators were downloaded, on average, five billion times per month in 2021. For more information, please visit www.unity.com .
Unity is a proud equal opportunity employer. We are committed to fostering an inclusive, innovative environment and celebrate our employees across age, race, color, ancestry, national origin, religion, disability, sex, gender identity or expression, sexual orientation, or any other protected status in accordance with applicable law. Our differences are strengths that enable us to support the growing and evolving needs of our customers, partners, and collaborators. If there are preparations or accommodations we can make to help ensure you have a comfortable and positive interview experience, please fill out this form to let us know.
Headhunters and recruitment agencies may not submit resumes/CVs through this website or directly to managers. Unity does not accept unsolicited headhunter and agency resumes. Unity will not pay fees to any third-party agency or company that does not have a signed agreement with Unity.