Ubisoft
Development Tester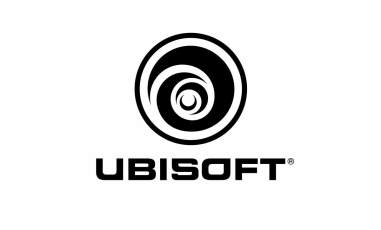 Job Description
As a Development Tester at Ubisoft Australia, you'll be the validation before integration, responsible for the quality of a specific feature throughout production. As you test, you consider every possible choice and move a player might make during gameplay. Working alongside artists, designers, programmers, and more, you'll develop a solid understanding of our game's systems, use it to get to the root of problems and help enable fixes for these issues.
Thanks to you, once the game finally hits the market, what players will come to uncover is not only a game that's playable but an experience that's enjoyable.
Responsibilities:
Finding bugs and potential exploits in the game and reporting them
Following test cases and performing routine tests
Participate in any additional ad-hoc testing or team activities
Creating and sending test reports upon completion of test activities
Following up on issues with the team to ensure that they are fixed
Documentation of knowledge and processes
Qualifications
Essential skills:
Inquisitive nature with a good ability to investigate and analyse problems
Proactivity;
Good communication and interpersonal skills;
Ability to work independently as well as within a team;
Ability to rapidly adapt to change;
Ability to work under pressure;
Ability to manage concurrent tasks.
Nice to have:
Keen interest in the game industry and one year's experience in quality control in the video game industry an asset;
Experience with working on multi-platforms like PC, consoles (Microsoft, Sony consoles)
Expertise in network technologies and debugging tools
Experience/knowledge in one or various of the following video game related fields: Programming (C++, C#, etc.), 3ds Max, Maya, Photoshop, game engines, level design, audio tools etc. an asset;
Additional Information
Interested candidates MUST submit a 1-page game review (game of your choice) as a part of the recruitment process.
The role is a 1 year contract, with the potential to convert to full time hire after that year.
We look forward to receiving your application and learning more about you.
We do not sponsor VISA.
Company Description
Ubisoft is composed of over 20,000 talented people located in 55+ development studios and offices across the globe. With more than 80% of our teams dedicated to creation, Ubisoft is the biggest in-house creative force in the industry.
Ubisoft's worldwide network of video game development studios and business offices work hand-in-hand each day to deliver rich and innovative gaming experiences that reflect the creativity and diversity of their teams. This cross-studio collaboration model means every team member has the opportunity to participate in challenging projects based on iconic brands including Assassin's Creed®, Tom Clancy's Rainbow Six Siege®, Tom Clancy's The Division®, For Honor®, Rabbids®, Rayman®, Watch Dogs®, Far Cry®, The Crew®, Just Dance® and more. Ubisoft is a global leader in the video games and entertainment software industry.