After the 'not-E3' madness of June long weekend, Xbox and Bethesda teamed up for yet another look at each company's whopper slate of upcoming games. The Xbox and Bethesda Extended Showcase explored everything from Starfield to Minecraft Legends and beyond, giving keen fans fresh glimpses at games previously seen in the Xbox and Bethesda Games Showcase 2022, with snazzy new trailers and developer interviews shared.
Here's everything announced during the 90 minute Xbox and Bethesda extended showcase.
Valheim is coming to Xbox Game Pass in Autumn 2023
The showcase kicked off with a flashy announcement that excellent survival-exploration sim Valheim will be coming to Xbox consoles in Autumn 2023 (Southern Hemisphere). In even better news, it will be available as part of Xbox Game Pass, with subscribers able to play for free.
Valheim has grown significantly since it launched in 2021, and this should the perfect opportunity for keen players to jump in and experience gameplay solo, or with mates.
Pete Hines chats Redfall, Starfield delays
Bethesda vice president Pete Hines then took to the stage to chat about Redfall and Starfield, assuring fans the reason both games were delayed was down to a desire for them to meet Bethesda's high quality standards. Hines hyped up the need for 'believable worlds', great characters, and interesting story – all of which will hopefully feature in Redfall and Starfield.
Hines also introduced The Elder Scrolls Online: High Isle, the gorgeous new expansion now available for PC, and coming to consoles 21 June 2022. This chapter introduces new lore for the snobby Bretons, as well as a flashy card game known as Tales of Tribute.
Next, Fallout 76 got a major showcase. It's set to receive a major update in the form of 'The Pitt' in September 2022. This tale will likely tie into the events of Fallout 3.
Read: Fallout 5 is set to launch after Elder Scrolls 6, says Todd Howard
New details about Starfield were revealed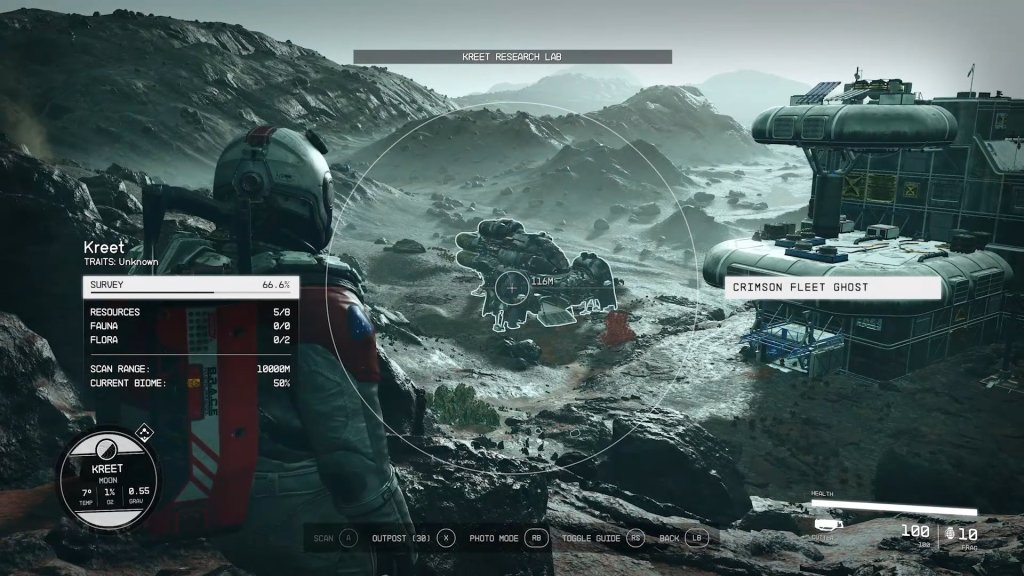 Next up, Hines dived deep into fresh details about upcoming space exploration game, Starfield. He kicked off the Xbox and Bethesda Extended Showcase chat by focussing on the importance of player choice, which will help shape the entire experience, from the main story, to the ability of players to survive in hostile lands.
Freedom is important to developers, and player-driven upgrades and looting will contribute to game's story. No new footage was shown off, but snippets of base building and space travel were shown off. The ability to completely customise your own space ship was also discussed, with players able to build a complete 'juggernaut' as long as they earn enough in-game cash.
A brief trailer following this illuminated more about battle royale fighter Naraka Bladepoint, which is launching on Xbox consoles in June.
New gameplay for Ara: History Untold revealed
Next up, the development team behind turn-based 4X strategy game Ara: A History Untold spoke about the upcoming game, and how their experience working on past games (including Civilization) shaped this title's creation.
Michelle Menard, Design Director, and Dan Baker, Founder of Oxide Games, were present for this chat, which dived deep into the ambitions of the game. Baker said Oxide aims to push strategy games to the next level with Ara, with the 'sky being the limit'.
Brief gameplay snippets showed off sweeping landscapes, and gorgeous cities surrounded by rivers.
This was followed by a developer chat with the team behind Grounded. The game leaves early access in September 2022.
Microsoft Flight Simulator: World Update X gets hype reel
A flashy new trailer for Microsoft Flight Simulator showed off the game's latest update, and also revealed two new updates will arrive in August and October.
There'll also be a major update in November, designed to celebrate Microsoft Flight Simulator's 40th Anniversary. This will include new planes that have previously featured in the classic flight sim games of the past. This will be free to anyone who already owns the game.
This was followed by a new look at High On Life, a new game from Rick & Morty creator Justin Roiland, that stars talking weapons. Roiland and developers from Squanch Games appeared to chat about the game's weird humour, and how creativity is key to its development.
The Texas Chain Saw Massacre: Gameplay Trailer
Upcoming multiplayer horror game The Texas Chain Saw Massacre, inspired by the cult film, got a new gameplay trailer during the Xbox and Bethesda Extended Showcase. This spooky romp depicted a shadowy, survival-style fight, with players required to escape from series antagonist Leatherface.
The game will be available day one on Xbox Game Pass.
Next up was a deep dive into Pentiment, a medieval narrative game featuring an art style inspired by ancient manuscripts and wood block prints.
A behind-the-scenes look at As Dusk Falls aired
As Dusk Falls, a narrative adventure game that uses a unique motion graphic animation, got a new showing during the extended showcase. This behind-the-scenes look discussed the game's unique art style and action, with snippets of drama-filled gameplay shown off.
It's coming to Xbox Game Pass on 19 July 2022, so you won't have to wait long to see more of this intriguing tale.
Slime Rancher 2 got a gameplay demo next – it looks just as fun and blobby as the first game.
This was followed by an extended look at the Forza Horizon 5: Hot Wheels DLC, which will allow players to drive on looping, fantastical tracks. It looks wild, and should attract new attention to the already-excellent game.
Master Chief is coming to Fall Guys, alongside Halo goodies
A trailer for content coming to Fall Guys revealed Master Chief and Covenant aliens are coming to the game, alongside a fancy Spartan Showdown Event kicking off between 30 June and 4 July 2022.
Players will be able to take part in new challenges, earn 'fancy cosmetics' and legendary items, and immerse themselves in a wacky interpretation of the Halo universe
Minecraft Legends was shown off and discussed
Next up, snippets of Minecraft Legends were shown off. This game is an action-strategy that was described as having a narrative-driven campaign. Gameplay showed off players wrangling hordes of creatures to fight for them in a world that is both 'familiar' and 'mysterious'. It certainly looks like Minecraft, but this adventure is something entirely new.
Minecraft Legends is set to launch in 2023.
STALKER 2: New Game Trailer
This was followed by a brief look at STALKER 2, which is currently being developed by GSC Game World, in Ukraine.
Developers spoke about the difficulty of working on the game during times of war, and hyped up its eventual release. The action looks fairly stunning, and it's clear the developers are hard at work on this highly-anticipated title.
This reveal concluded the Xbox and Bethesda Extended Games Showcase.
---
Be sure to check out all of our Summer Game Fest coverage to catch up on the game announcements you might've missed out on.
You can also view our wrap-ups for all the news from the Summer Game Fest kickoff showcase, the Devolver Digital showcase, the Xbox and Bethesda showcase, the 2022 PC Gaming Show, and the 2022 Capcom Showcase.