The Spring Sale (or Easter Sale, depending on where you live) has begun on the PlayStation Store, bringing with it a slew of really great deals on digital PS4 and PS5 games. If you're looking for a good video game to keep you occupied during the April holidays, there are definitely plenty of excellent options to be had for not a lot of money. We've sifted through the gigantic list and hand-picked a few of our favourite titles from the PlayStation sale that we think you should try – and why not? With some of these games going for under ten dollars, there's not a lot to lose.
UPDATE 29 April 2022: The PlayStation Easter Sale is now over, but the Golden Week sale is now underway. See our picks for the best deals here (there's a lot!)
Here are our picks from the latest PlayStation Store sale.
---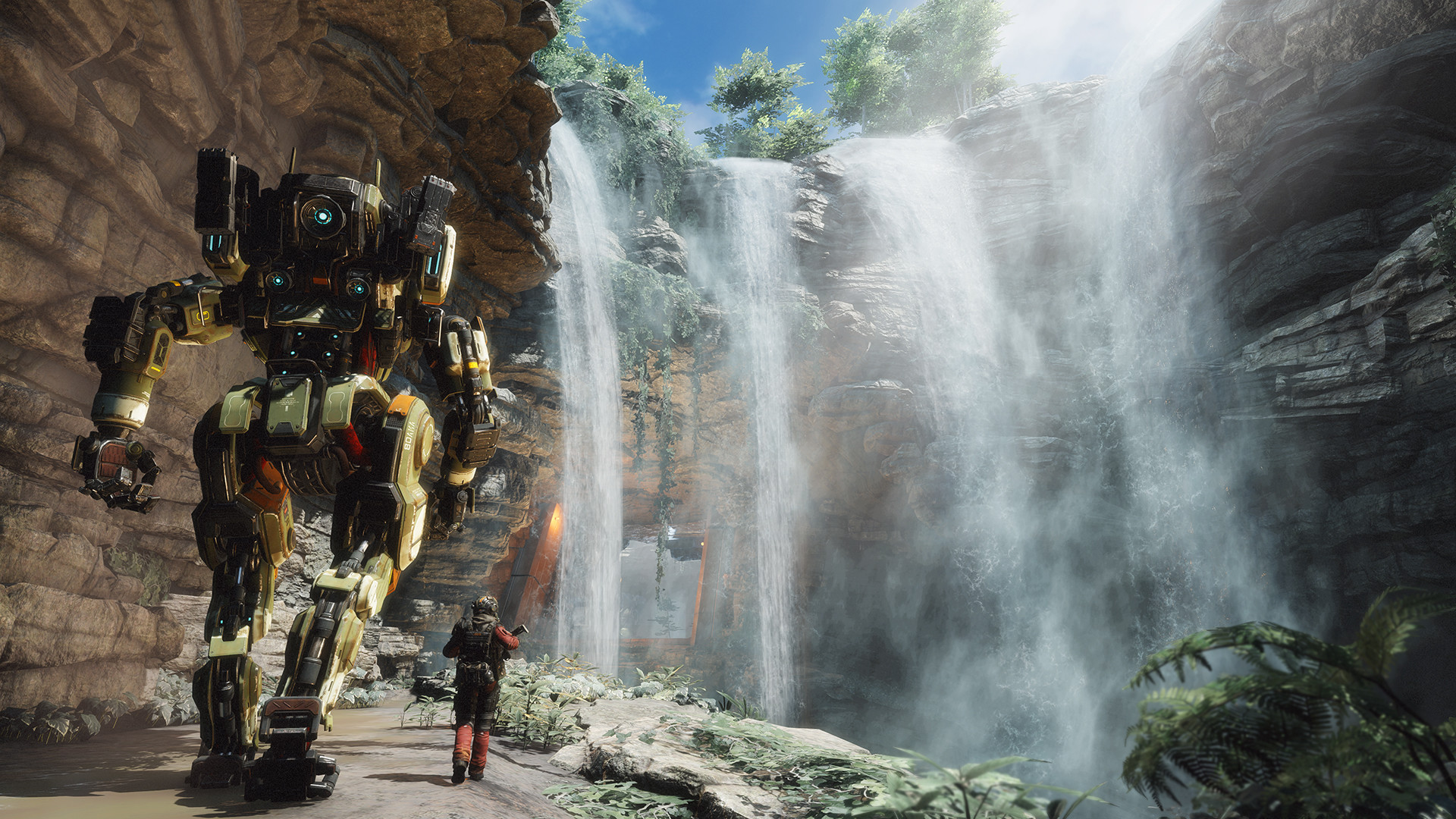 Ask anyone, and they'll tell you that Titanfall 2 has the best first-person shooter campaign of all time. It's full of fast-paced acrobatic movement, punchy gunplay, amazing environments, downright incredible mechanical twists, and it even has an emotional bond between humans and giant mechs that you can't help but shed a tear for.
Developed by some of the brains behind Call of Duty's best iterations, it was sorely overlooked when it was initially released. The developer, Respawn Entertainment, has since gone on to develop the wildly successful multiplayer battle royale Apex Legends and single-player action game Star Wars: Jedi Fallen Order. So if you loved what either of those games did in terms of mechanics or storytelling, pick up Titanfall 2 during the PlayStation sale – you will absolutely find a ton to love here. – Edmond Tran
---
If you haven't experienced a European-developed first-person shooter, you owe it yourself to check out something like Metro: Last Light, which is an absolute steal at less than five bucks. Adapted from a post-apocalyptic book series, the Metro games are sombre and bleak. With an emphasis on stealth and resource management – good bullets also double as your currency – Metro brings a unique tension to narrative-focussed, first-person shooters that hasn't really been replicated as well since.
For a long time, the Metro games were also held up as the benchmark in graphical prowess, and the Redux versions refreshed them for the last generation of consoles – so they definitely hold up. With great characters, performances, and an engaging plot, this series is well worth sticking your nose into. – Edmond Tran
---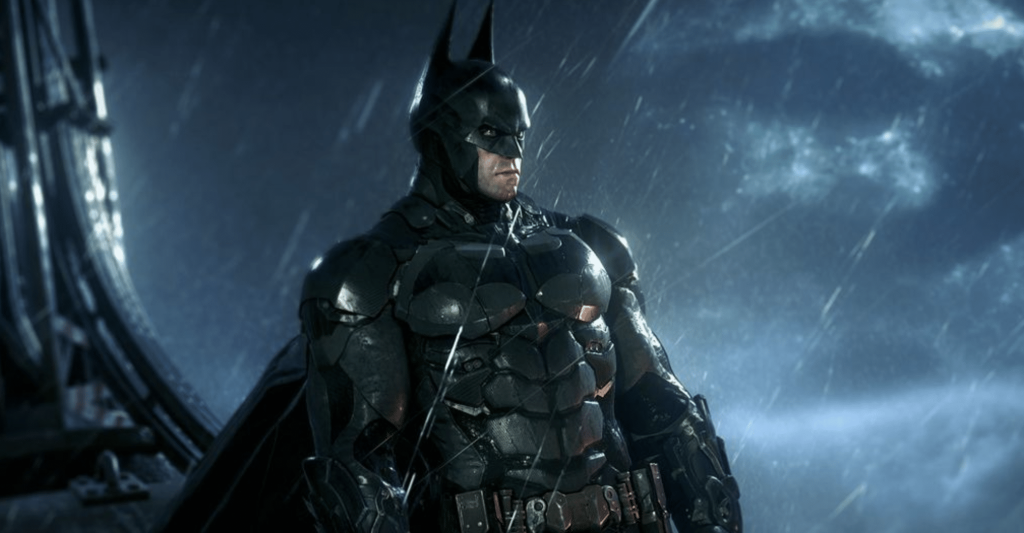 The Batman Arkham games have yet to be beaten in the superhero video game genre – and while titles like Marvel's Spider-Man and Guardians of the Galaxy may threaten its supremacy, revisiting the Arkham games really helps you see just how brilliant they still are. From Arkham Asylum's puzzle-based detective gameplay to the vast open world of Arkham City, and even the gloomy, sweepy narrative of Arkham Knight, there's so much about these games that is genuinely revolutionary. With The Batman now delighting folks at the cinema (a film that appears to be inspired by Arkham City), now's a great time to revisit these excellent open world adventures.
Read: Every major Marvel and DC video game in development
It should also prepare you for Suicide Squad: Kill the Justice League, the next chapter of the Arkham series, set to launch in 2023. While Arkham Asylum is starting to look its age – understandable, given it was released 13 years ago – both City and Knight still look stunning, and whether you play the collection on PlayStation 4 or PlayStation 5, you'll still be in for a real treat. The Batman Arkham games are still masterful stories, and deserve a replay on modern consoles. – Leah J. Williams
---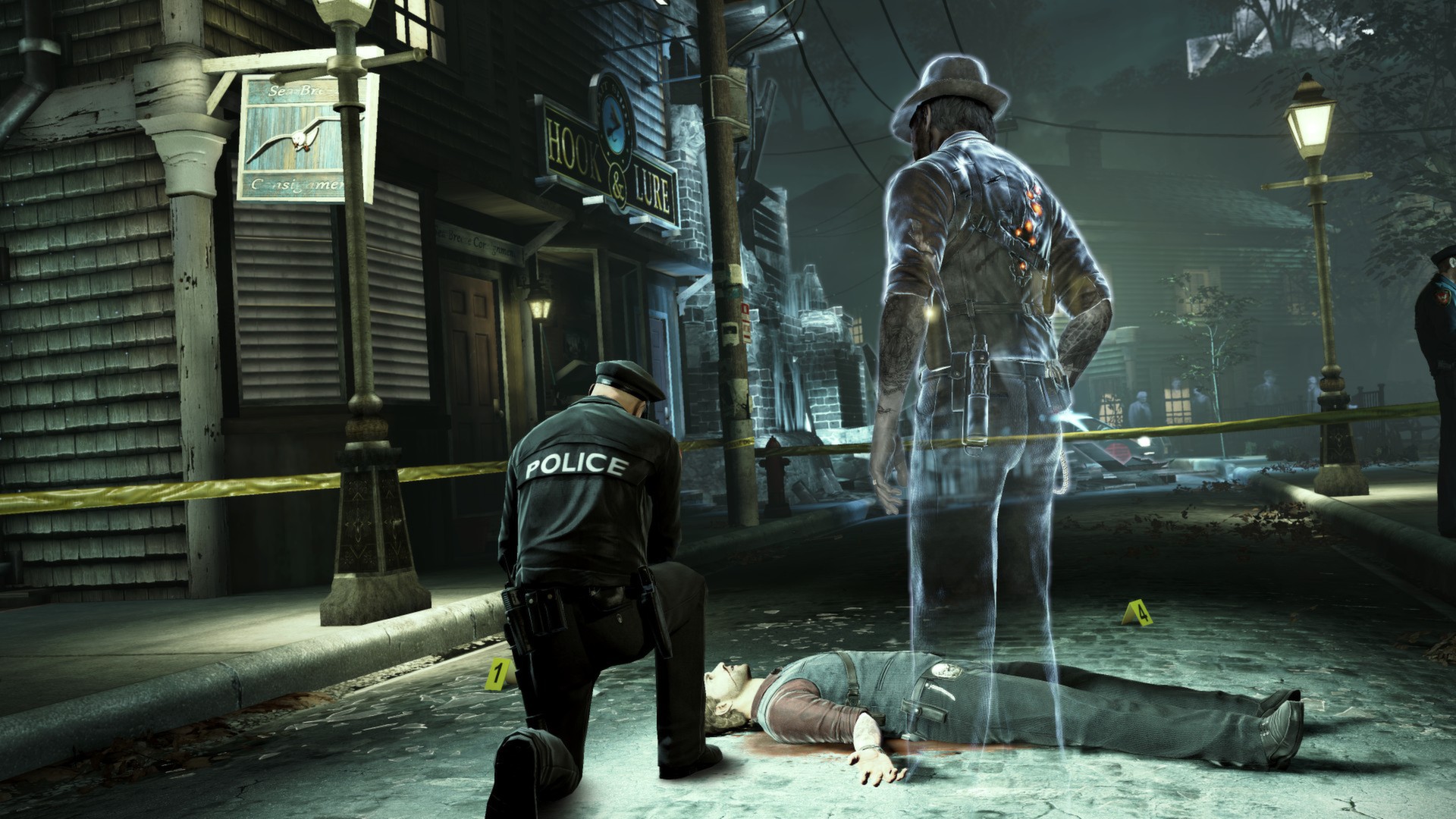 Bit of a sad story with this intriguing adventure/mystery game: A month after it was released the developer, Airtight Games, closed down. Murdered: Soul Suspect didn't exactly make waves (it came out around the same time as Mario Kart 8, The Wolf Among Us, and Wolfenstein: The New Order), but it certainly did some really unique things.
It's a murder mystery where you play as a police detective who gets killed while tracking down a serial killer. They later return as a ghost, and end up using their ghost powers to do things like possess suspects to unravel more details about the case. It's a bit all over the place tonally, flipping between dead serious and comedic – possessing a cat and smashing the 'meow' button is great – but that adds to its weird charm. If that sounds like your kind of thing, two bucks is a fantastic deal. – Edmond Tran
---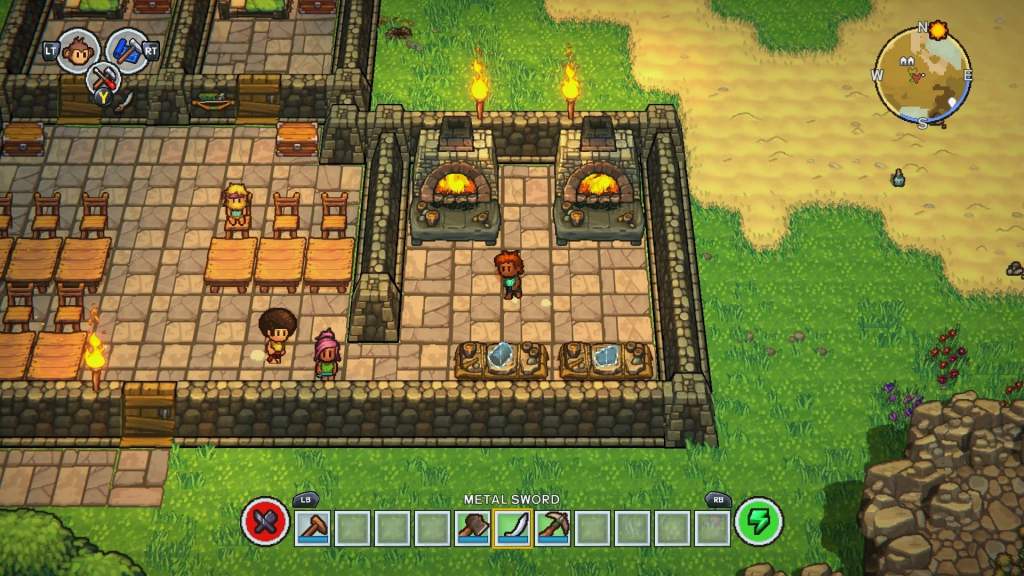 The Survivalists is a sandbox action-adventure game that opens with your player being stranded on a deserted island. Unlike past entries in the series (The Escapists) there are no set goals for gameplay, and you won't need to backtrack on your progress. There are no guards here to confiscate your contraband items – only the call of the sea, bands of roving, helpful monkeys, and procedurally-generated lands that could yield great bounties, or terrible creatures.
There's a touch of The Sims: Castaway in this journey – and that's a very good thing. Without a main goal, The Survivalists lets you carve out your own path by whittling tools, corralling monkeys, building structures, discovering treasure, and conquering vast dungeons. You can do anything in this game, making it perfect for a little smidge of escapism. Plus, it's very, very cute and rocks a pixel-perfect charm. At under $8 in the PlayStation sale, it's an absolute gem you should grab. – Leah J. Williams

---
XCOM 2 is one of the best tactical strategy games in recent years, the sequel to the game that renewed modern interest in tactical strategy games, which was itself a reimagining of the PC game that helped define the 1990s craze for tactical strategy games… okay, you get it.
Less than 10 bucks during the PlayStation sale is absolute robbery for the XCOM 2 Collection, which includes the absolutely incredible War of the Chosen expansion pack that elevates the game to something for the history books. Like all of Firaxis Games' best titles, you can easily lose days, months or years to XCOM 2. Build a squad, engage some aliens, lose that squad, cry, repeat. I'll also say that while you typically think of XCOM as a PC game, it plays great with a controller if that's your only option. You simply need to play XCOM 2 if you haven't already. – Edmond Tran
---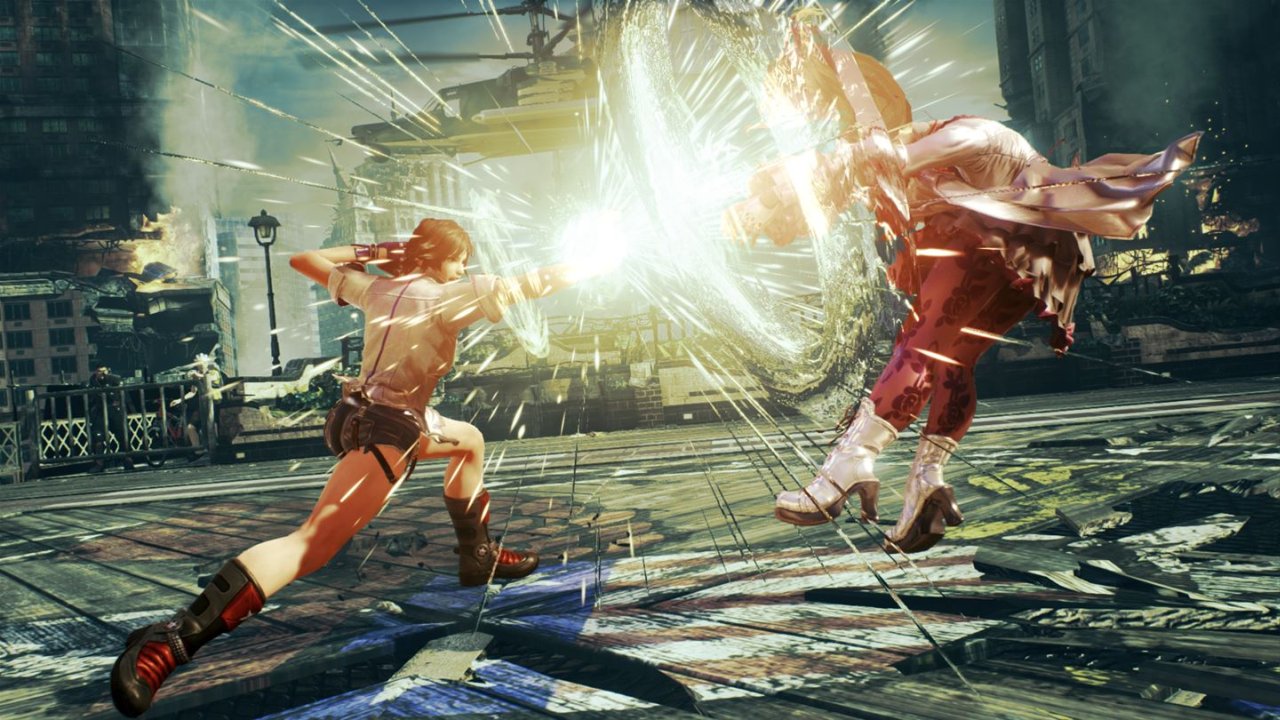 It's hard to believe Tekken 7 came out in 2015 because of how strong the community around it continues to be. This 3D fighting game has shown remarkable endurance in a genre where titles can quickly come and go, and if you're interested in getting into some competitive fisticuffs, Tekken 7 is a very good place to hang your hat.
Even if you've never played a Tekken game in the past, the game is relatively easy to get your head around, avoiding a lot of the complex input commands associated with fighting games – you have one button per limb, which makes it easy to anticipate how an attack string might flow. There are plenty of characters to suit different kinds of play styles and mindsets, and a steady stream of post-release characters over the years have included fun guest characters like Noctis from Final Fantasy XV, Negan from The Walking Dead, and Geese Howard from Fatal Fury/The King of Fighters.
Tekken 7 is also still doing the rounds on the professional fighting game circuit, and for good reason: it's incredibly exciting to watch, as well as play. Get into Tekken! Get your friends into Tekken! You'll have a good time. – Edmond Tran
---
Golf With Your Friends, developed by Australian studio Blacklight Interactive, is a fantastic game that does exactly what it says on the tin: lets you golf with your friends. With up to 12 players by your side, this game takes you through a number of cute and wacky golf courses filled with tricky twists, plummeting falls, and a number of wild obstacles. There's pirate courses, candy courses, and even ones filled with dinosaur bones – but beyond the scenery, the real fun is in claiming victory over your mates.
If you're down for a few more antics, you can even check out the wackier side of the Golf With Your Friends play modes. In some courses, you can gain strange power-ups that'll either aid your path to victory, or completely destroy your chances. The Honey Trap ability lets you stick enemy golf balls to the ground. You can also freeze their balls, or transform them into a blocky cube. The power is in your hands with this tongue-in-cheek golf sim. – Leah J. Williams
---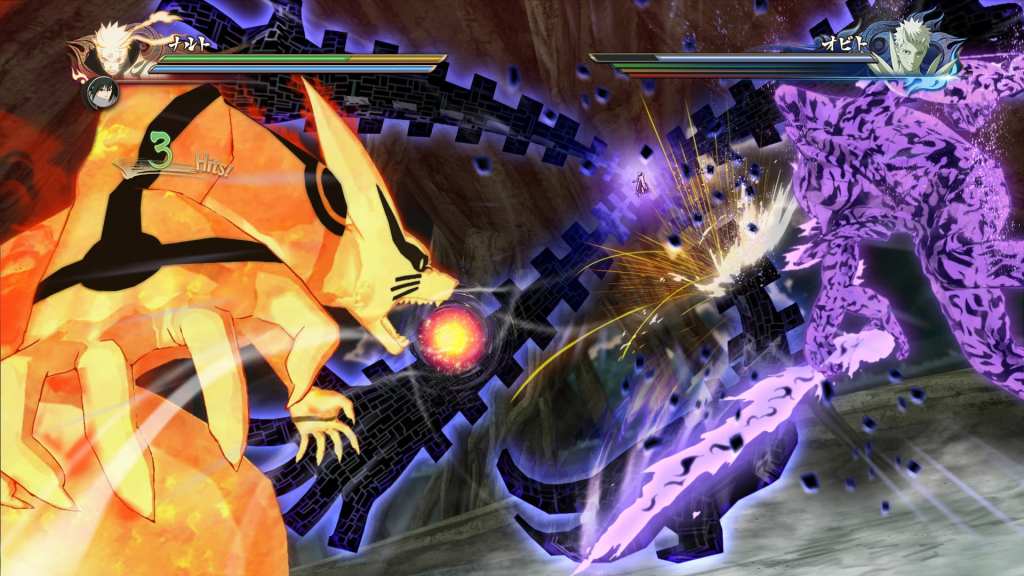 The Naruto: Ultimate Ninja Storm games tell the complete story of everybody's favourite knuckleheaded ninja from his early days at the ninja academy all the way up to his ascension as the ultra-powered Hokage of the Leaf Village. If you're looking for the quickest and most fun way to devour the entire Naruto story, this collection is perfect. While it's not comprehensive – it doesn't include spin-off Ultimate Ninja Storm Revolution – it does include every essential game in the series.
Beyond telling the Naruto story, these games feature excellent, sleek combat and well-designed fights, a number of quirky side-stories and collectables, and plenty of hidden secrets perfect for fans of the manga. Each game will take you around 20 hours to complete, making $19.99 for around 80+ hours of content an absolute steal. Anime game adaptations have a rocky history, but the Naruto: Ultimate Ninja Storm collection is a rare gem that gets it extremely right. – Leah J. Williams
---
See any great picks we missed out on in the PlayStation sale? Tell us on Twitter or Facebook.