It's the era of Star Wars, we're just living in it. Between streaming hits like The Mandalorian and The Book of Boba Fett, and recent award-winning games like Jedi: Fallen Order, the Star Wars franchise is in the middle of an impressive run – one that's about to get a whole lot bigger. On Wednesday, publisher EA announced work on three new Star Wars games at developer Respawn Entertainment, including a sequel to Jedi: Fallen Order.
One of the new games is described as a first-person shooter, and is being overseen by Peter Hirschmann, who previously worked on The Force Unleashed and Star Wars: Battlefront. This title could take inspiration from the classic Star Wars video games of the past (Dark Forces), but there's no current confirmation of what it's about – or who it stars.
It could also be a quiet sequel to the modern Battlefront franchise, but there's no indication that's the case so far, and it does appear EA and DICE could be done with this franchise.
The next game announced is a strategy title being co-developed by Respawn and Bit Reactor, a studio made up of veteran XCOM developers including Greg Foerstch (art director on XCOM: Enemy Unknown and XCOM 2), who will help lead development.
As for the long-awaited Jedi: Fallen Order sequel, it appears work on this title is now underway, led by Stig Amussen, who also worked on the previous title.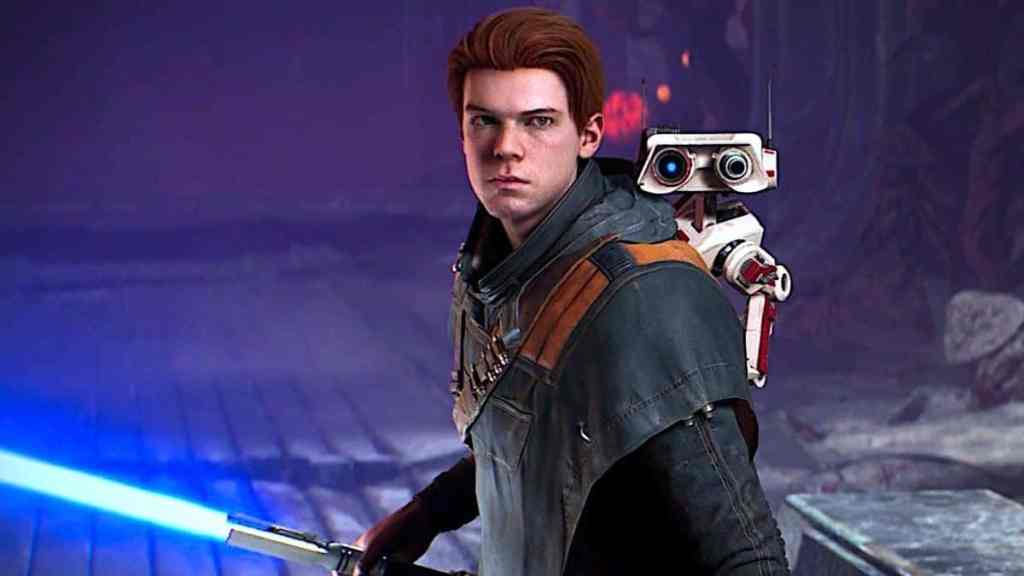 The news arrives just a month after the full reveal for Quantic Dream's Star Wars game, titled Star Wars Eclipse. This game is still largely a mystery, and is also reportedly three to four years away, but an early cinematic trailer has shown off a fresh glimpse at the wider world of Star Wars it'll explore.
The official description confirms this game is set in the High Republic era, and features an 'intricately branching' adventure that can be experienced in multiple ways, with player choice being at the centre of gameplay.
Wildly enough, it's also not the only new Star Wars game coming from a non-EA studio.
In early 2021, Ubisoft announced a similar partnership with Lucasfilm Games, with studio Massive Entertainment being tasked with crafting a 'story-driven, open-world experience' set within the world of Star Wars.
Let's not forget that Aspyr Media is also working on a remake of BioWare's classic role-playing game, Star Wars: Knights of the Old Republic.
With the imminent arrival of Lego Star Wars: The Skywalker Saga and competitive arena battler Star Wars: Hunters, that makes eight major Star Wars games currently in development – that we know of. Those clamouring for new adventures certainly won't be wanting for much over the next few years.
We're likely to hear more about each individual game as we get closer to launch, but for now we can be safe in the knowledge that there's plenty of Star Wars content on the way for fans.