After two years of relative calm, we've finally hit a point where major AAA video games developers need to reckon with the overall impact coronavirus has had on production and communication. As a result of knock-on delays to development, and a range of other factors, several games originally set for 2022 have now been pushed out by a longshot, with the slate of blockbuster releases from major publishers looking bare as a result.
It's not just Starfield and Redfall – we've also seen titles like Prince of Persia: The Sands of Time Remake, Suicide Squad: Kill the Justice League and The Legend of Zelda: Breath of the Wild 2 all move to a later 2023 slot. It's left this year looking rather bare – but despite this, there are still several excellent looking video games set to launch shortly.
Here's every major AAA video game you can still tentatively look forward to in 2022.
Note: Each month we will continue to highlight the most exciting games arriving on PlayStation 4, PlayStation 5, Xbox One, Xbox Series X/S, Windows PC, Mac and Nintendo Switch – whether they be independent games or major commercial ones. This overarching list is by no means complete, but it does include the biggest AAA tentpole games set to launch over the next year, and provides a quick look at what's to come. It will be updated as release dates fluctuate.
---
Steelrising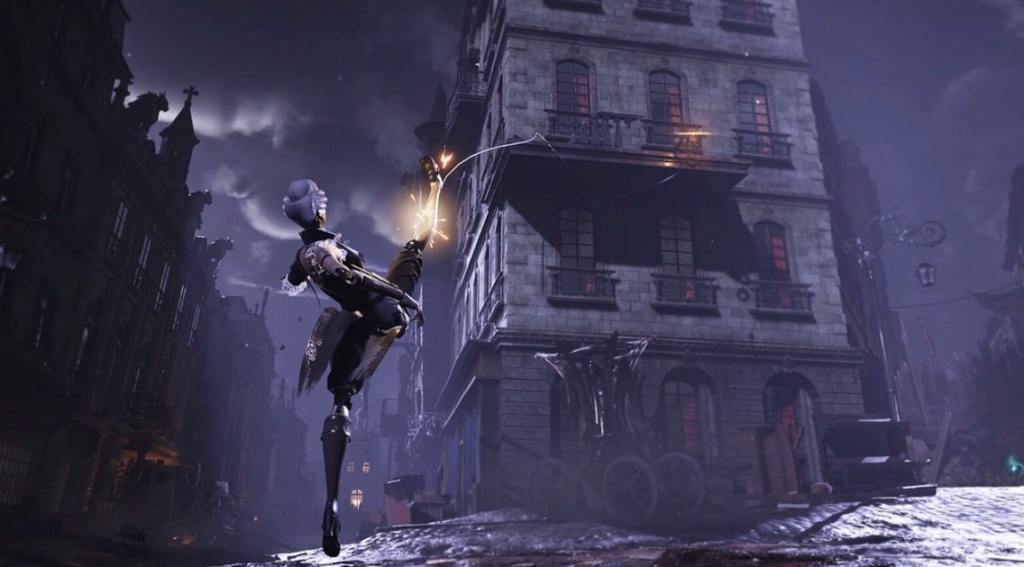 Release Date: 8 September 2022
Platform(s): PlayStation 5, Xbox Series X/S, Windows PC
Steelrising has largely flown under the radar, but this dystopian steampunk adventure looks absolutely stunning, and deserves far more attention than it's getting. In the game, you play as Aegis, a graceful automaton warrior working to destroy the robotic army of King Louis XVI by using every tool in her arsenal – of which there are many.
Read: Steelrising features a deadly dancing Victorian automaton hero
Use your foot to grapple onto a nearby building. Fling yourself forward, and attack your enemies with swords that slide gracefully from your arms. Dodge and roll, and defeat your metallic foes for good. Steelrising looks incredibly flashy, and it should certainly be on your list for 2022.
Splatoon 3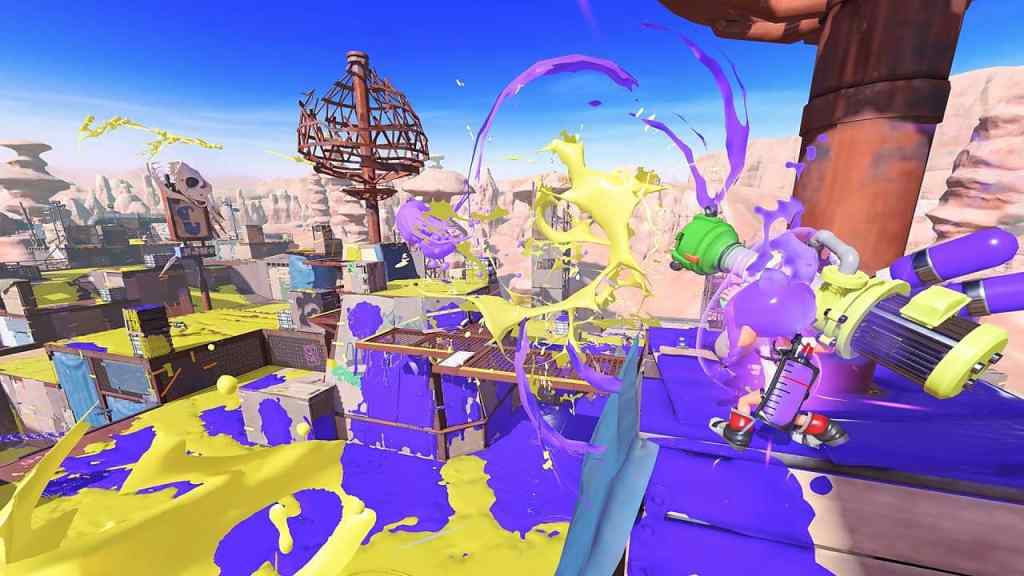 Release Date: 9 September 2022
Platform(s): Nintendo Switch
Splatoon 3, the next adventure in the colourful squid shooter franchise, is finally set to launch in September 2022 after being announced way back in early 2021. This iteration is bigger and bolder than the last, and includes some series-first features, including an inbuilt story mode that players can hop into when they're not splatting and splashing their way through the game's primary online multiplayer modes.
Alongside fresh content, this sequel will include brand new weapons, streamlined gameplay, and plenty more colourful, paint-splashing action. While it's currently one of the last games on the Nintendo radar for the year, there's always the chance that more could be announced in the coming months.
A Plague Tale: Requiem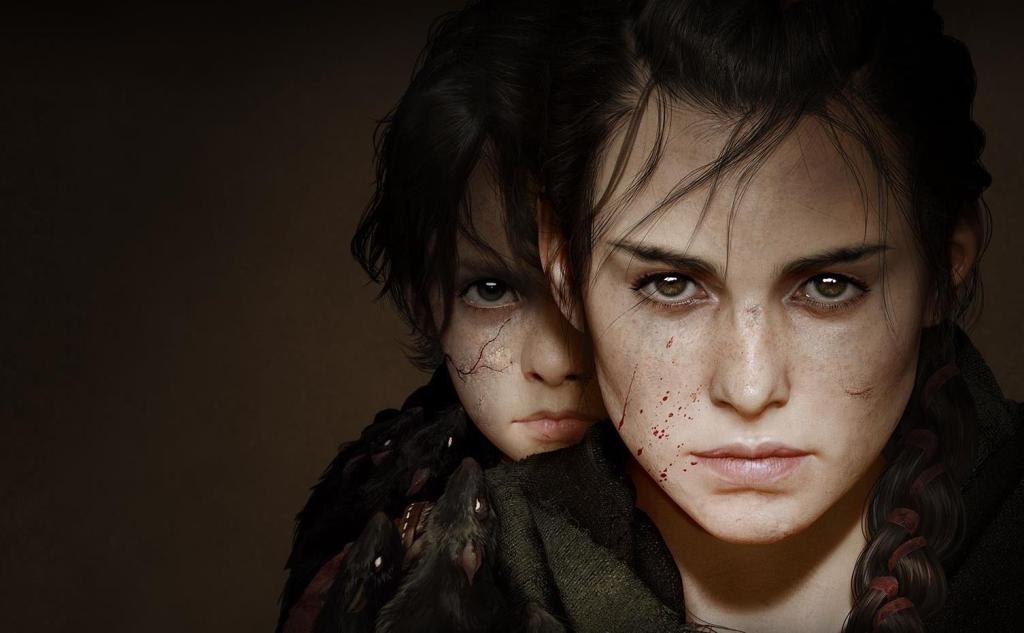 Release Date: 18 October 2022
Platform(s): PlayStation 5, Xbox Series X/S, Windows PC, Nintendo Switch
A Plague Tale: Requiem is a gloomy fantasy adventure that follows Amicia and Hugo, two siblings dealing with a powerful curse, and a corrupt kingdom. In this sweeping journey, they'll deal with rogue villains and rat plagues, while making allies along the way and working to find a cure for Hugo's terrible affliction.
Requiem looks gnarly, brutal, and absolutely gorgeous. While the topic of plagues may be raw in the minds of many, this game looks set to take the series to new heights, and explore even darker, more emotional paths.
Mario + Rabbids: Sparks of Hope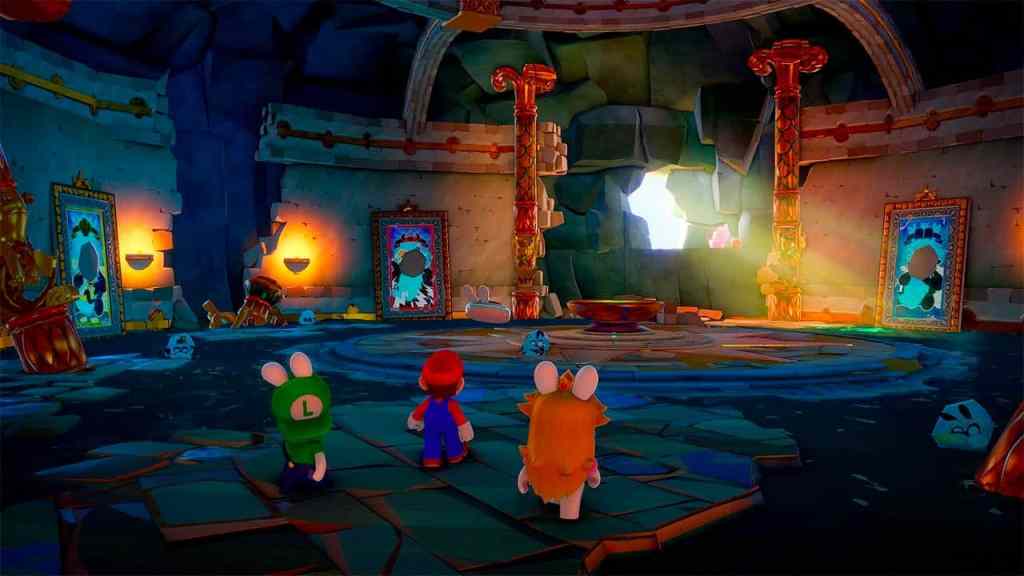 Release Date: 20 October 2022
Platform(s): Nintendo Switch
Mario + Rabbids: Sparks of Hope, the wild sequel to the best video games crossover of 2017, will launch in October 2022. This game was announced to wild applause in mid-2021, and while it came as a huge surprise, it was certainly a welcome one.
Read: How Mario + Rabbids: Sparks of Hope forges its own destiny
Alone, the Rabbids are the most annoying mascots in the entire world of video games. With Mario and his pals by their side, they become an absolute delight. Combine their funny little antics with some of the best tactical strategy gameplay since XCOM, and you've got a winning formula in Mario + Rabbids. The sequel looks just as bonkers as the original, thankfully.
Gotham Knights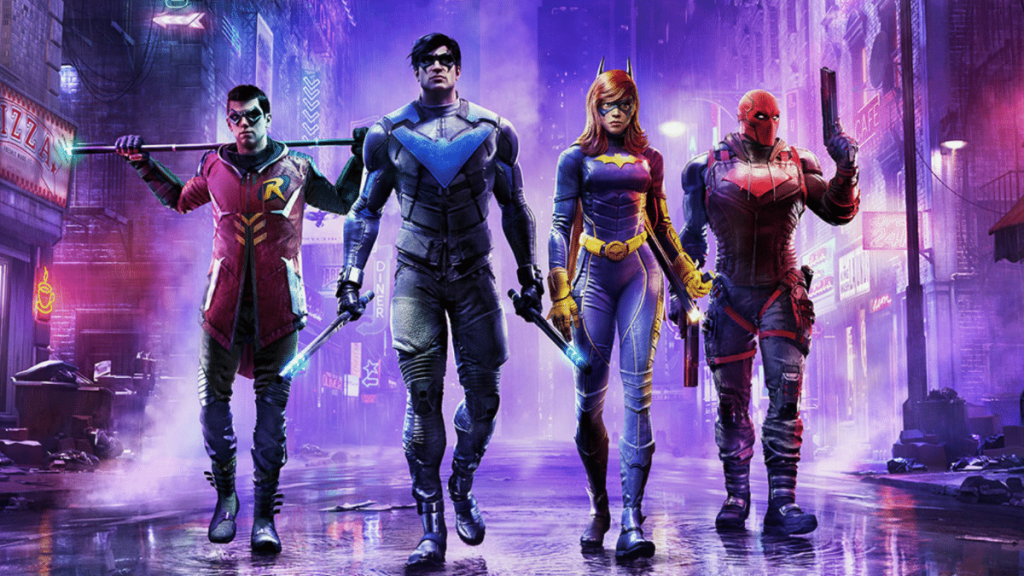 Release Date: 21 October 2022
Platform(s): PlayStation 5, Xbox Series X/S, PC
Following hot on the heels of Mario + Rabbids is Gotham Knights, a solo and co-op adventure game where you can work with friends to tackle crime on the mean streets of a Batman-less Gotham City. As heroes Nightwing, Red Hood, Robin and Batgirl, players will be tasked with taking down the criminal element in the long-suffering city as unrest grows in the wake of Batman's absence.
Early trailers have shown off the game's fluid combat and intriguing character interpretations that should interest fans of the Batman franchise, or anyone who loves a good co-op story. Playing the game by yourself is perfectly valid, but you can also hop into a hearty multiplayer mode to romp through Gotham and dispatch a rogues' gallery of villains.
New Tales from the Borderlands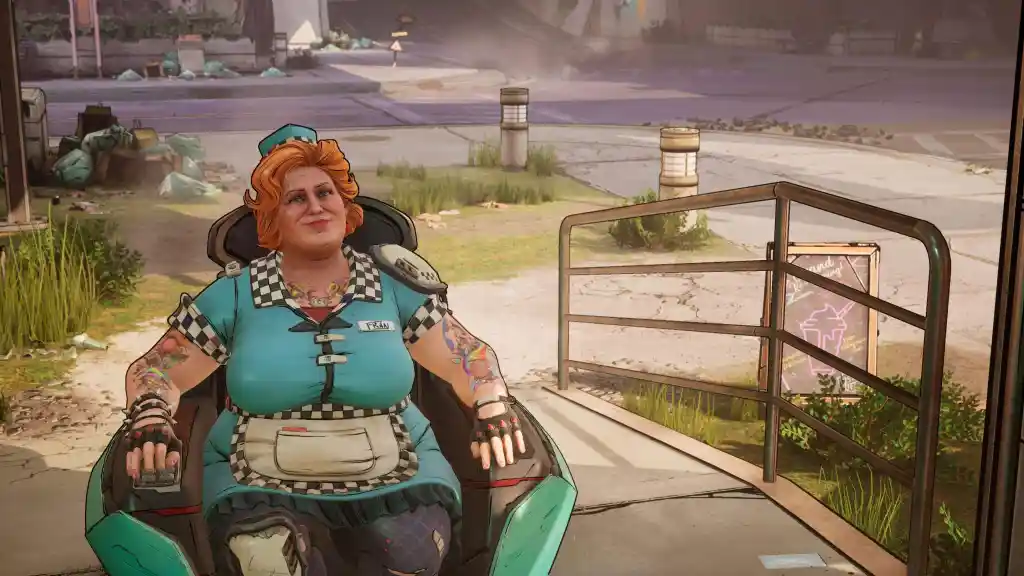 Release Date: 21 October 2022
Platform(s): PlayStation 4, PlayStation 5, Xbox One, Xbox Series X/S, Windows PC, Nintendo Switch
New Tales from the Borderlands was officially revealed amidst Gamescom 2022 in a brand new trailer spotlighting the chaos and carnage of Promethea, as well as the game's new trio of hapless heroes: Anu, Fran and Octavio. They'll guide the action of the game, and forge a new path in the Borderlands.
While described as a brand new, standalone adventure, this chapter-based narrative from Gearbox and 2K Games will have deep ties to the world of Borderlands, and even feature some returning characters, like Atlas CEO and former Tales from the Borderlands star, Rhys.
Bayonetta 3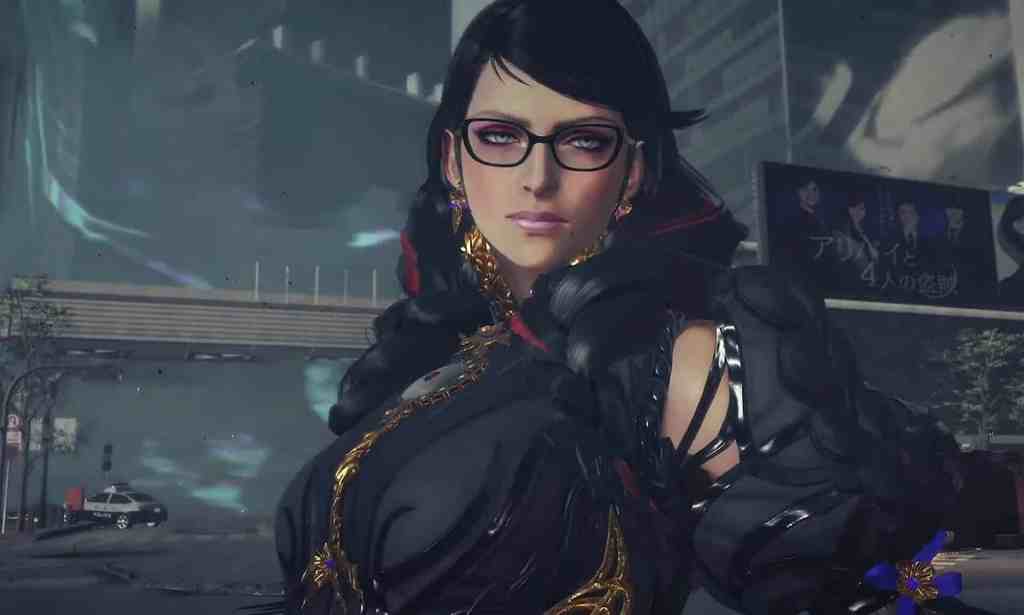 Release Date: 28 October 2022
Platform(s): Nintendo Switch
As strange is it seems, Bayonetta 3 is finally launching in 2022. While the game did get a gameplay trailer in late 2021, many previously regarded it as being in development hell, given the PlatinumGames development team have sat on the project since 2017.
That's a long time for anyone to wait – but now, we know when the game will launch. With a flashy, over-the-top trailer announcing the return of the titular witch and her pals, fans now have ample reason to get excited.
Skull and Bones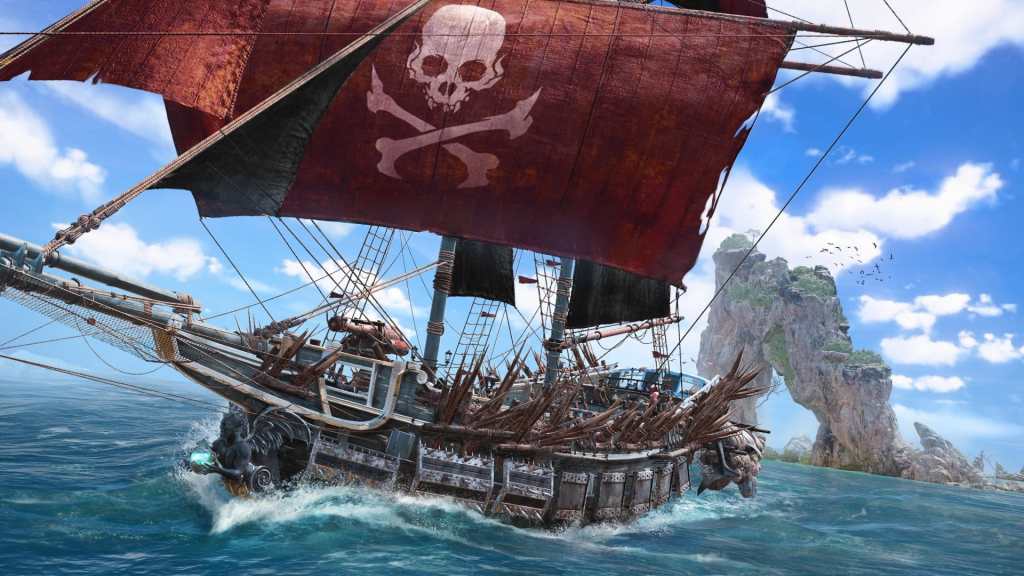 Release Date: 8 November 2022
Platform (s): PlayStation 5, Xbox Series X/S, Windows PC
Skull and Bones, the long-awaited piracy simulator, will finally launching in November 2022 – directly opposite God of War: Ragnarök. While that is cause for some concern, this seafaring journey is looking to thrive on its own merits. In your Skull and Bones journey, you'll attempt to conquer the high seas as a wily pirate, gathering everything you can to build up your ship, crew, and treasures.
Read: How Skull and Bones stayed the course through development hell
While it's been a very long wait to hear more about this adventure, there's not long to go before we'll finally see what Ubisoft has been working on for so long. Get ready to raise the black flag and set sail.
Sonic Frontiers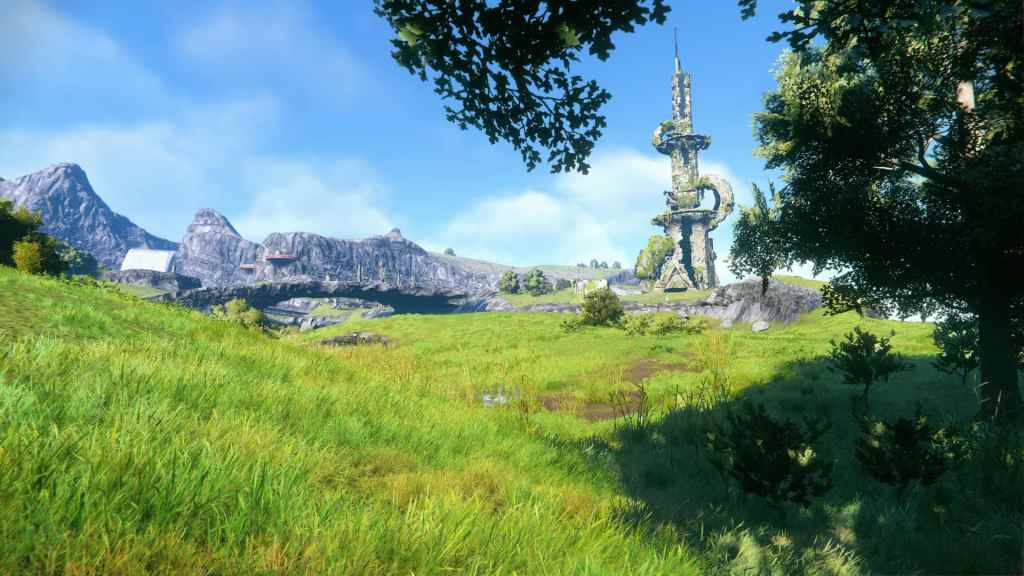 Release Date: 8 November 2022
Platform(s): PlayStation 4, PlayStation 5, Xbox One, Xbox Series X/S, Windows PC, Nintendo Switch
Sonic Frontiers is an open world adventure that features elements of classic Sonic gameplay, as well as brand new arenas to explore. Players will be able to use Sonic's speedy abilities for combat, and to help rescue the game's Koco creatures.
It's mind-boggling to think everyone's favourite speedy blue hedgehog hasn't broken out of his classic action-adventure style of game yet, but Frontiers will be a pioneer in that regard. The easy comparison to make here is to The Legend of Zelda: Breath of the Wild, given the focus on wide grassy plains and adventuring in the game's many trailers, but we'll have to wait until November to see what this game is really like.
God of War: Ragnarök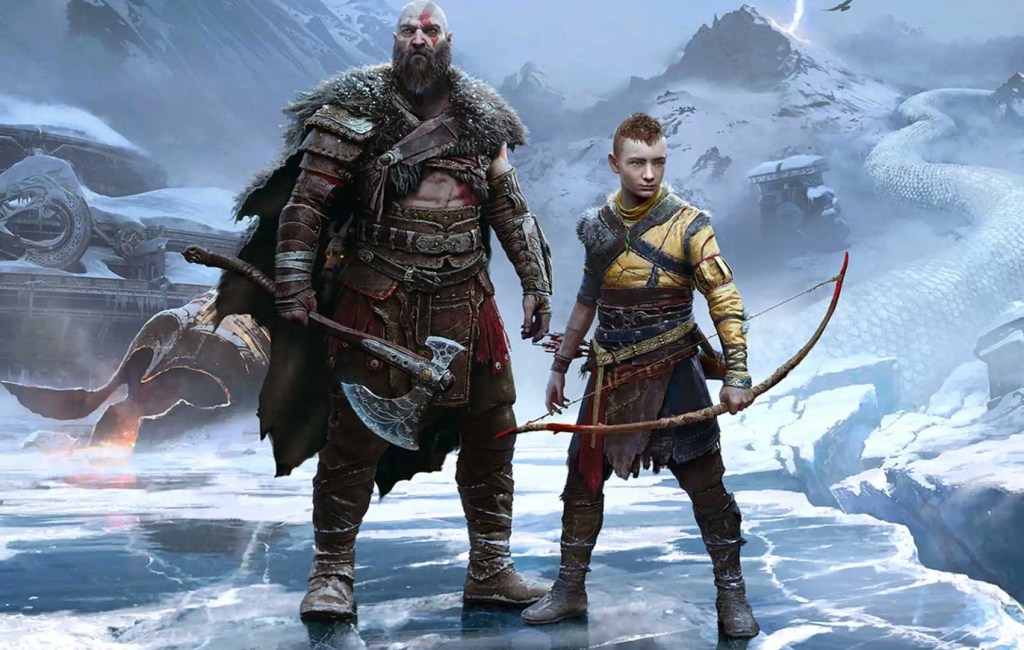 Release Date: 9 November 2022
Platform(s): PlayStation 4, PlayStation 5
God of War: Ragnarök, the next high fantasy adventure from Santa Monica Studio has been locked in for a November 2022 release date. While we still don't know much about the plot of the game, early trailers have shown off a wonderfully epic world filled with gods and monsters.
This title has huge shoes to fill when it launches, and high expectations that will require finesse to meet. But given the prowess of Santa Monica Studio, we're not too worried about this highly-anticipated sequel. Expect greatness, and God of War Ragnarok will likely deliver.
Pokemon Scarlet and Pokemon Violet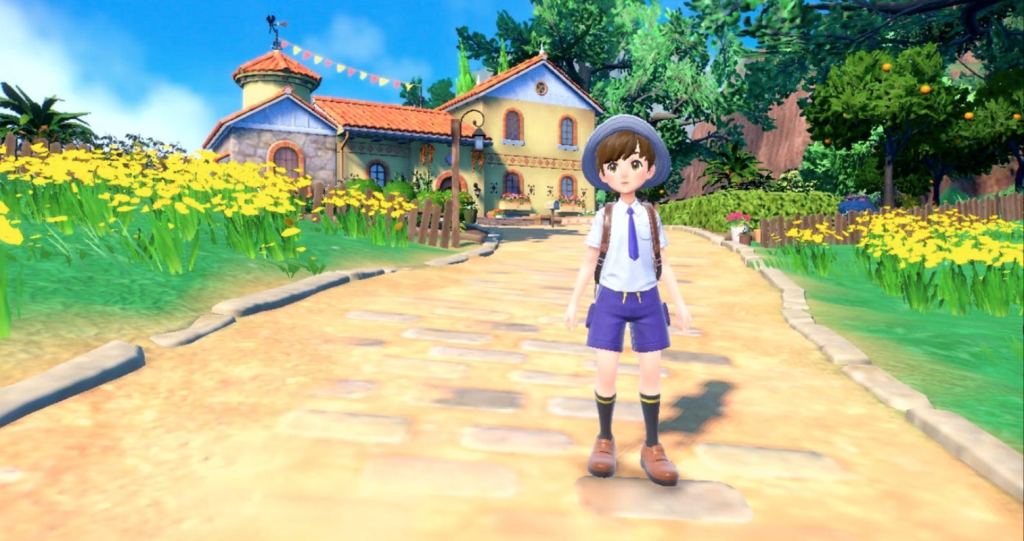 Release Date: 18 November 2022
Platform(s): Nintendo Switch
The Pokemon franchise is blasting full speed ahead, with the releases of Arceus and Brilliant Diamond/Shining Pearl being followed closely by the next major entries in the long-running franchise: Pokemon Scarlet and Pokemon Violet. The aesthetic in these games appear to be heavily inspired by Spanish culture, and will feature a brand new, idyllic world for Pokemon trainers to roam in.
At this stage, players know what to expect of Pokemon games – plenty of creature-catching, lots of battling, and wide-eyed exploration. Violet and Scarlet don't seem like they'll break the formula, but that's hardly a concern, given how well-loved Pokemon video games remain.
The Callisto Protocol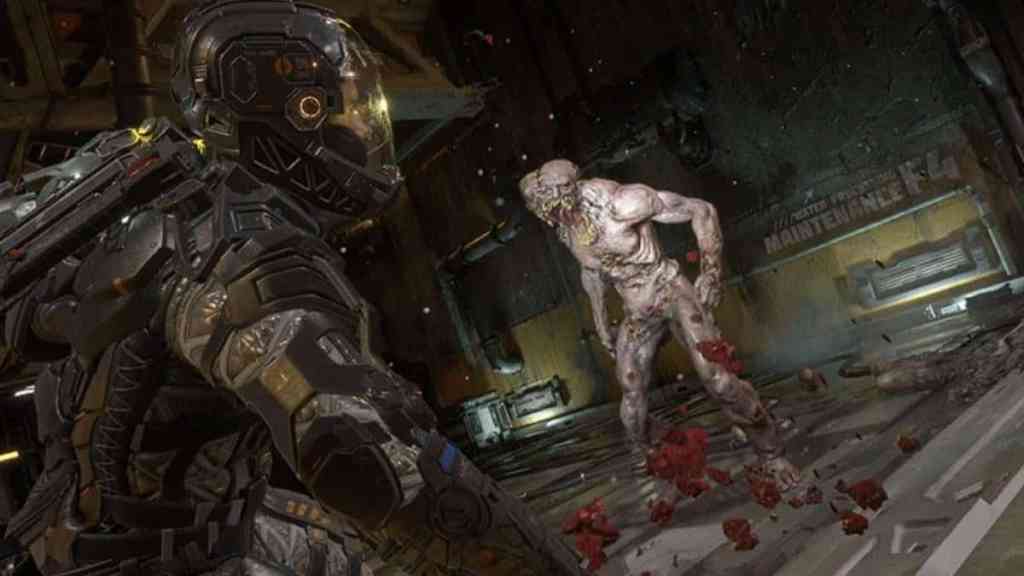 Release Date: 2 December 2022
Platform(s): PlayStation 4, PlayStation 5, Xbox One, Xbox Series X/S, Windows PC
If you like your 'body horror' video games with a slice of space goo, à la Dead Space, then The Callisto Protocol is for you. This terrifying journey will take you from a lonely, haunted space station all the way to the darkest depths of space itself – so you'd best prepare for a spooky ride.
Read: The Callisto Protocol is a fleshy body horror romp in space
The action is set on Jupiter's dead moon, Callisto, in the year 2320, and will see players attempting to escape the maximum security Black Iron Prison, all while parsing the secrets of controversial manufacturer, United Jupiter Company.
Crisis Core: Final Fantasy VII Reunion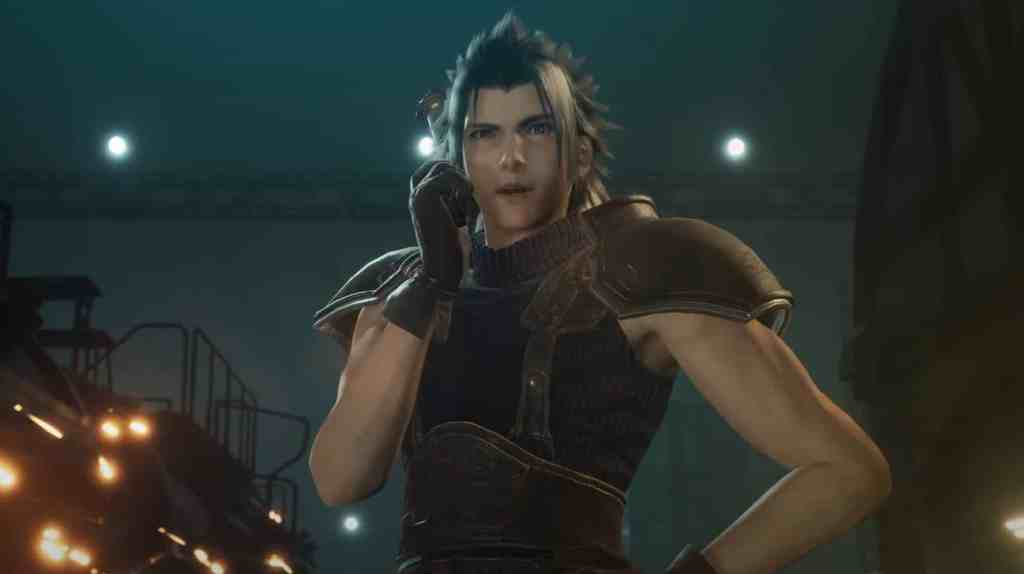 Release Date: Late 2022
Platform(s): PlayStation 4, PlayStation 5, Xbox One, Xbox Series X/S, Windows PC, Nintendo Switch
Crisis Core: Final Fantasy VII Reunion, a remake of the original Crisis Core, is set to launch in late 2022. This version of the game will tie directly into Final Fantasy 7 Remake and Rebirth, and will be essential for understanding more about Zack Fair, a character who'll likely have an expanded role in the next major Final Fantasy 7 chapter. While previously a PSP exclusive, this story will arrive on multiple consoles by late 2022.
As with other video games on this list, the new Crisis Core may slip into 2023 – likely, given it doesn't have a firm release date yet – but we can always hope. When it finally does arrive, expect a gorgeous and 'faithful' retelling of the classic Crisis Core for modern consoles.

---
These are just some of the biggest video games launching in 2022 – but there's plenty more on the way. To stay up to date with all the latest monthly releases, follow GamesHub on Twitter and Facebook.