PAX Aus 2023 once again played host to numerous independent games, with digital and tabletop titles remaining a popular attraction as always, despite new Super Mario and Sonic games just a stone's throw away. GamesHub was proud to present the PAX Aus Indie Showcase for the second year running, which highlighted a curated selection of standout titles being developed in Australia.
During and after PAX Aus, we asked attendees to play through both the digital and tabletop Indie Showcase game,s and cast a vote for their favourites, with the aim of highlighting one from each category to receive the People's Choice award. Now that the dust has settled and the votes have been tallied, we can announce that the winners of the PAX Aus 2023 People's Choice Award are:
Primordials Legends: Hollow Hero [Digital]
"Primordials Legends: Hollow Hero tells the tale of Brunt, an anthropomorphic combat wombat on her first adventure in the fantasy world, Eridal. Embark on this epic 3rd person action-filled adventure, uncover how this world came to be, and meet new legends that will help shape the future of Eridal!"
Alien Frenzy [Tabletop]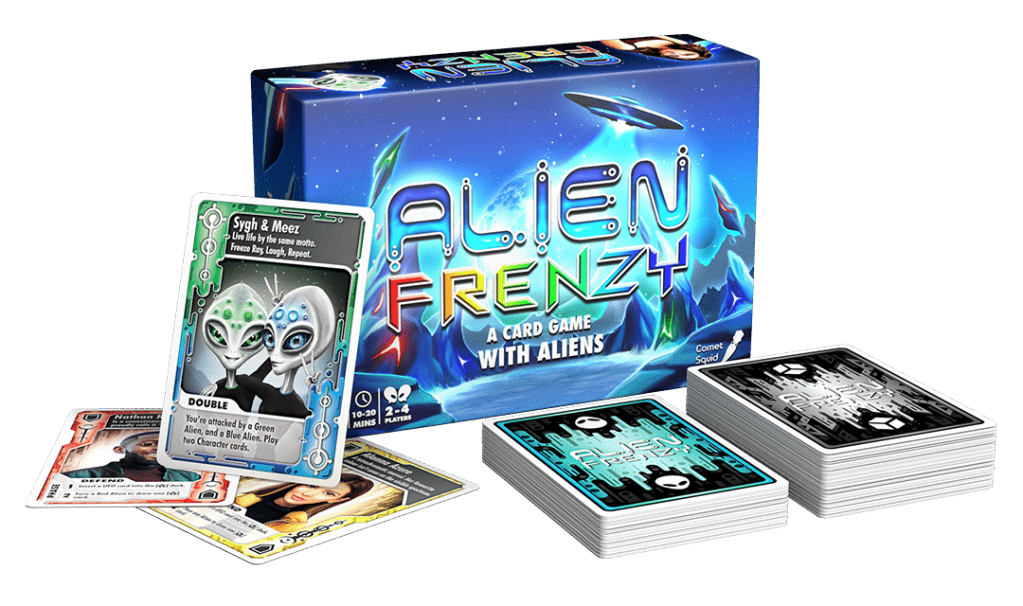 "Alien Frenzy is a wildly chaotic and competitive card game that plunges players head first into an alien invasion. The game unfolds in two thrilling phases with gameplay designed for 2-4 players."
Honourable mentions go to darkwebSTREAMER and Kingless: Festival of Explosions, which followed in second place for the digital and tabletop categories, respectively.
---
Congratulations to Primoridials Legends and Alien Frenzy. The rest of the PAX Aus Indie Showcase winners for 2023 were:
PAX Aus 2023 Indie Showcase Winners – Digital
PAX Aus 2022 Indie Showcase Winners – Tabletop
Alien Frenzy (Comet Squid) – 'Alien Frenzy is a wildly chaotic and competitive card game that plunges players head first into an alien invasion. The game unfolds in two thrilling phases with gameplay designed for 2-4 players.'
Boba Master (Quokka Games) – 'Boba Master is a very engaging card game about making bubble tea. It's full of action, easy to pick up and gets rowdy very quickly. Steal from your opponents, force them to make mistakes. Stir up the game by swapping hands or even swapping bubble teas. Be the first to complete your bubble teas and become the Boba Master!'
Kingless: Festival of Explosions (Two19) – 'Once a year, Surge RumbleBoom's Festival of Explosions draws the dwarves from the Hammer and Crown, trading indoor quarrels for festive fun. A wild extravaganza, the Festival of Explosions is the perfect cover for plotting in the shadows to win the crown, but even the best laid plans can falter amidst the merry chaos of feasting, fireworks, and games. The Festival of Explosions marks the first expansion to Kingless.'
Saltfish & Almanacs (Storybrewers Roleplaying) – 'Saltfish & Almanacs is a storytelling RPG about a merchant company embarking on their yearly journey through new and familiar places. You and your fellow merchants travel your trade route, experiencing life on the road, before visiting bustling port towns and quaint inland villages.'