There's rarely been a gaming year like 2022 — one so packed with potential. While many of the promising games set to launch this year are products of coronavirus-induced delays, that hasn't dampened the enthusiasm for them, or the excitement of the wait. From blockbuster adaptations like Gotham Knights, Hogwarts Legacy and Suicide Squad: Kill the Justice League to potential new genre hits like Elden Ring and Stray, there's a staggering amount of good-looking games on the way.
Here's a few of GamesHub's most anticipated games for 2022 and beyond.
God of War: Ragnarok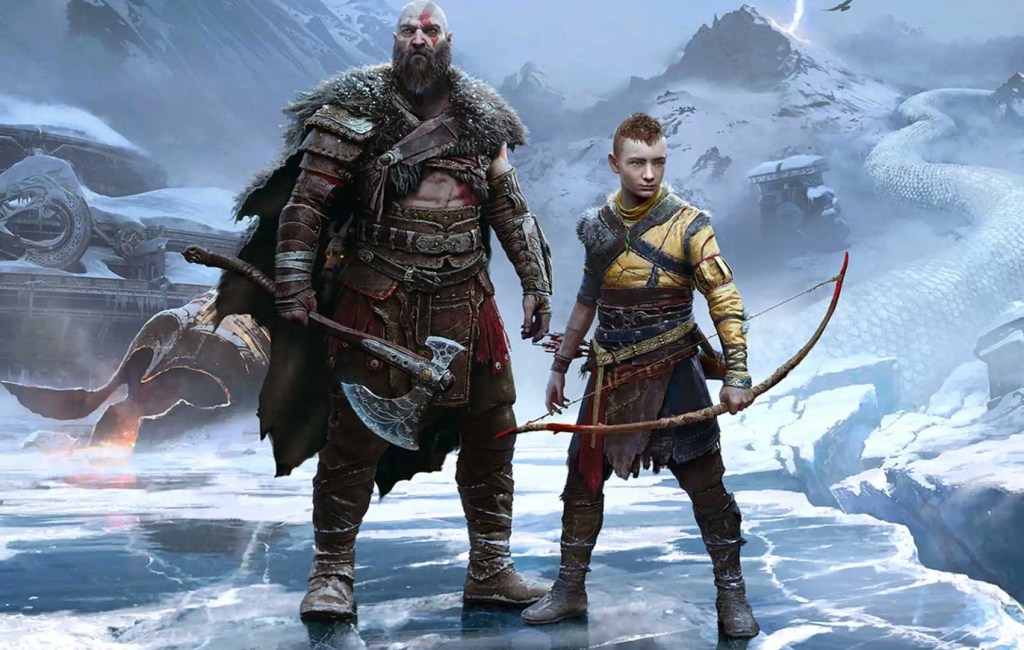 Aptly nicknamed on social media 'Dad of War', 2018's God of War soft reboot saw perennially grouchy Greek figure Kratos contend with fatherhood and his past demons in a more methodical outing than the previously frenetic entries in the series. Mythology is dope, so I'm all here for games that offer interesting perspectives on long passed-down tales and folklore.
Needless to say, I'm very keen to see where Ragnarok takes Kratos and Atreus in their fight against a certain god of thunder – who looks like an absolute beefcake. Alongside Assassin's Creed: Valhalla's continued development support, 2022 is going to be a good year for mythology lovers. – Chris Button
Broken Roads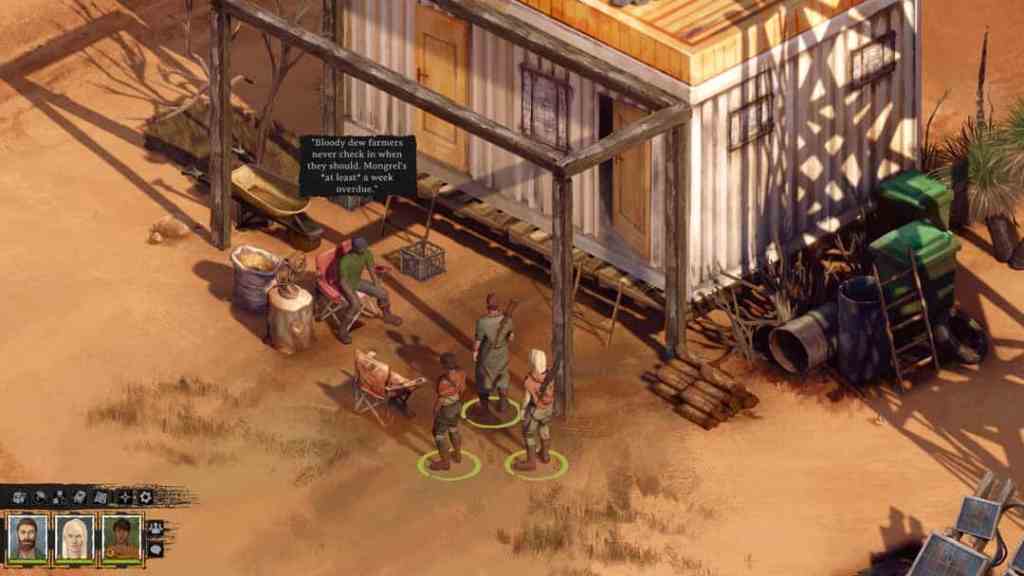 After I first saw Broken Roads at PAX Australia, I've eagerly consumed every morsel of information from developer Drop Bear Bytes — it's one of my most anticipated games for 2022.
A narrative-driven RPG inspired by the classic isometric games such as Fallout and Planescape: Torment, the Australian-made and set Broken Roads looks to be a rich morality-driven experience. Every dialogue option and decision links to a moral compass, which is an interesting way of approaching player choice – dare I say it's reminiscent of the brilliantly weird RPG Disco Elysium?
Read: The biggest Australian-made games coming in 2021-22
There's also a lot of talent behind the scenes, including Leanne Taylor-Giles (Discovery Tour: Viking Age, Watch Dogs 2, and Torment: Tides of Numenera) who serves as Narrative Lead, in addition to promising First Nations representation with Yorta Yorta and Ngarrindjeri writer Cienan Muir consulting on Broken Roads' story. – Chris Button
Gotham Knights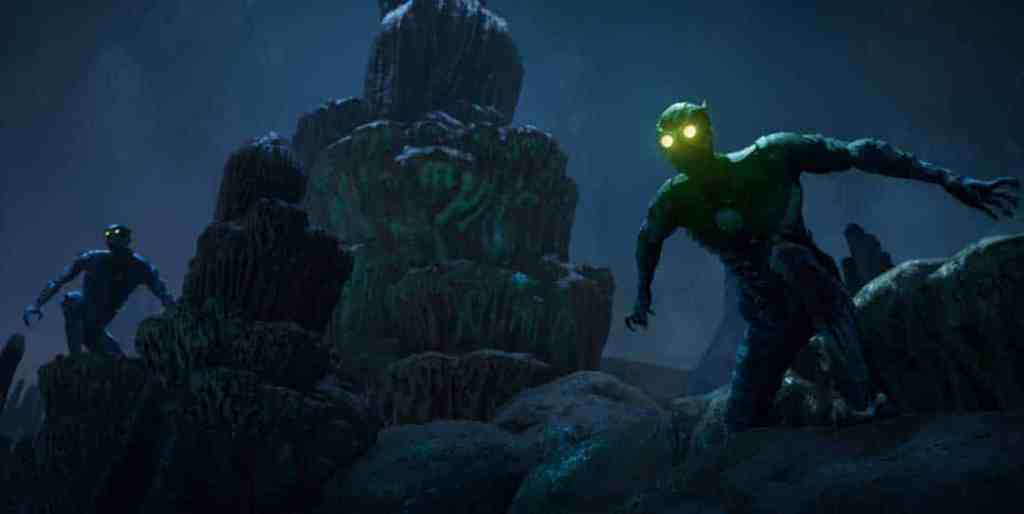 Gotham Knights is an upcoming action RPG set to explore one of the most fascinating modern enemies in Batman history: the Court of Owls. But perhaps the most exciting part of the game is that you'll be able to take them on as one of the many members of the 'Batfamily': Red Hood, Batgirl, Nightwing and Robin (Tim Drake).
While it certainly has the long shadow of the Arkham games to escape from, early trailers for Gotham Knights are atmospheric, moody, and very promising. As you'd expect, it looks like there'll be plenty of action, and plenty of arse-kicking on the way, making it one of the most anticipated games of 2022.
At the very least, it'll be great to see Red Hood finally get a spotlight following his villainous turn in Arkham Knight. – Leah J. Williams
Hollow Knight: Silksong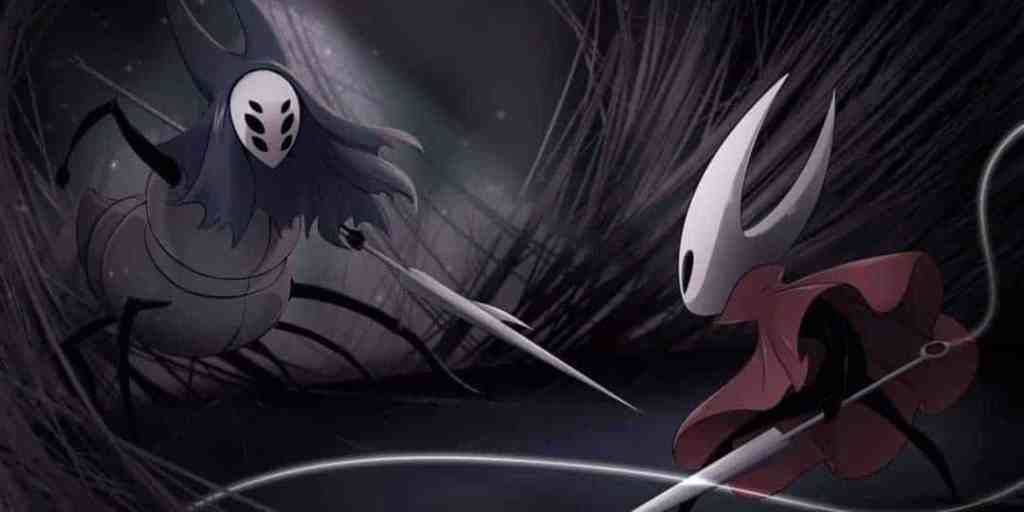 I always feel a pang of second-hand pride thinking about how Hollow Knight was made in my home state of South Australia. It's probably because I consider Hollow Knight to be one of the best games of all time, but I digress.
I played a demo of Silksong at PAX Aus 2019 (before physical events went AWOL for two years); the vertical slice I played was brilliant, capturing everything I could ever want from a Hollow Knight sequel. Playing as the more limber Hornet, wielding her signature silk needle, Silksong incorporates greater verticality to take advantage of the protagonist's more agile nature. It felt fantastic to play and looked every bit as gorgeous as its predecessor.
If Silksong takes after Hollow Knight's grand sense of exploration and worldbuilding it'll be an absolute treat. Once we get a confirmed release date, that is. – Chris Button
Gungrave G.O.R.E.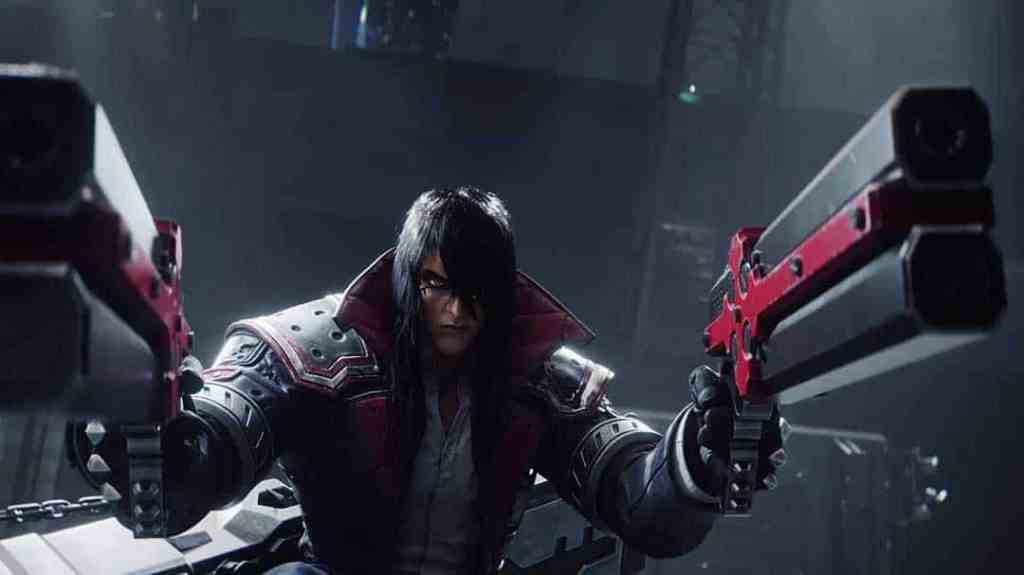 If you've ever wanted to be a hyper-powered vampire-like man taking down evil enemies from a cyber coffin, then Gungrave G.O.R.E. is the game for you. While not much of the game has actually been seen yet, early cinematic trailers showed off a delightfully gothic world filled with plenty of blood and guts, and high speed action.
Gungrave G.O.R.E. will feature the return of protagonist Beyond the Grave, who was last seen in Gungrave VR and before then, in titles for the PlayStation 2. When the iconic fighter returns, he'll be bringing plenty of guns and flashy violence. – Leah J. Williams
Hogwarts Legacy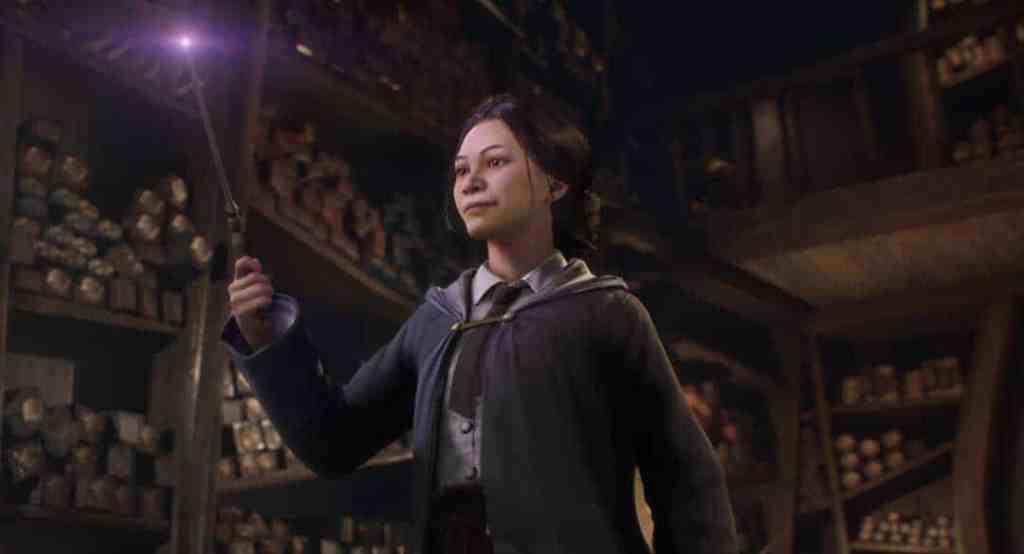 Hogwarts Legacy is set to be the first open world game in the Harry Potter franchise, which has a long history in games. Here, you'll be able to live out your childhood dreams of becoming a witch or wizard, and exploring the magical world to your heart's content. There'll be monsters to fight, spells to learn, friends to make, and plenty of potions to try your hand at, too.
While this game has its fair share of controversy surrounding it, thanks to extremely negative anti-transgender commentary from Harry Potter creator J.K. Rowling, the developers have frequently spoken out about Rowling's involvement, and confirmed she is not part of the game.
This is promising, as is the game itself, which looks set to be a beautiful ride, although efforts to distance the game from Rowling may not be enough to convince players to give it a chance. – Leah J. Williams
Marvel's Midnight Suns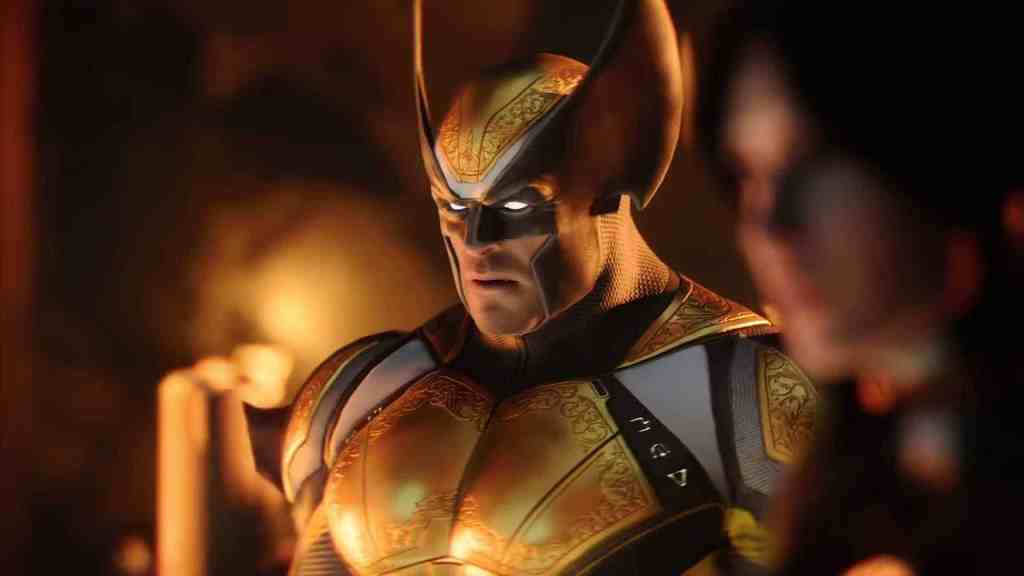 Marvel's Midnight Suns is another piece of the 2022 superhero gaming puzzle that we don't know a lot about — but it's one that certainly deserves to be on any 'anticipated games' lists. The concept here sounds killer: combine the gameplay mechanics of XCOM with card battling, and the often-explored supernatural world of Marvel. There's plenty going on in Midnight Suns, but it's all looking very neat, particularly that unique card-battling combat.
Characters like Ghost Rider, Blade and Nico Minoru will finally get their time in the sun in this adventure, and there'll even be appearances from Marvel heavy-hitters like Wolverine, Doctor Strange and Captain Marvel. The Midnight Sons/Suns aren't a particularly well-known team, but it's great to see them getting a game adaptation all the same. – Leah J. Williams
Mario + Rabbids: Sparks of Hope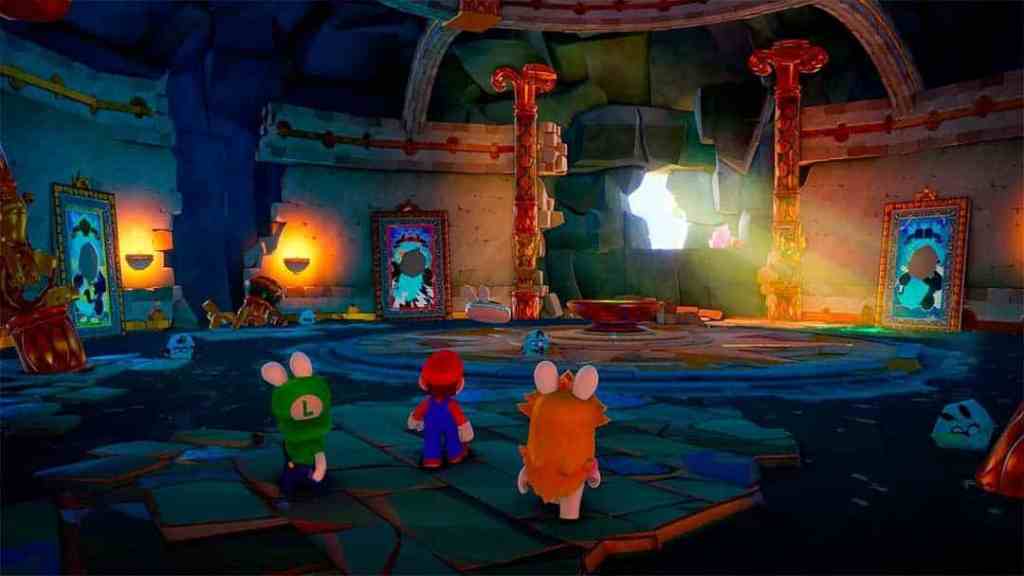 One of the more surprising hits in the Nintendo Switch's lifespan, the original Mario + Rabbids Kingdom Battle resulted in an unlikely crossover between the Mushroom Kingdom and… those obnoxious Rabbids from a Rayman spin-off? Not only that, but it also did a great and unique take on the XCOM-styled tactics genre?
From the limited footage we've seen since the Sparks of Hope sequel announcement, what excites me most is that Ubisoft Milan seems keen to innovate even further. Doing away with grid-based combat in favour of a more freeform movement system, Sparks of Hope is shaping up to be one of my most anticipated games of 2022. That's despite how horrifying those hybrid Rabbid-Luma monstrosities look. – Chris Button
Pokemon Legends Arceus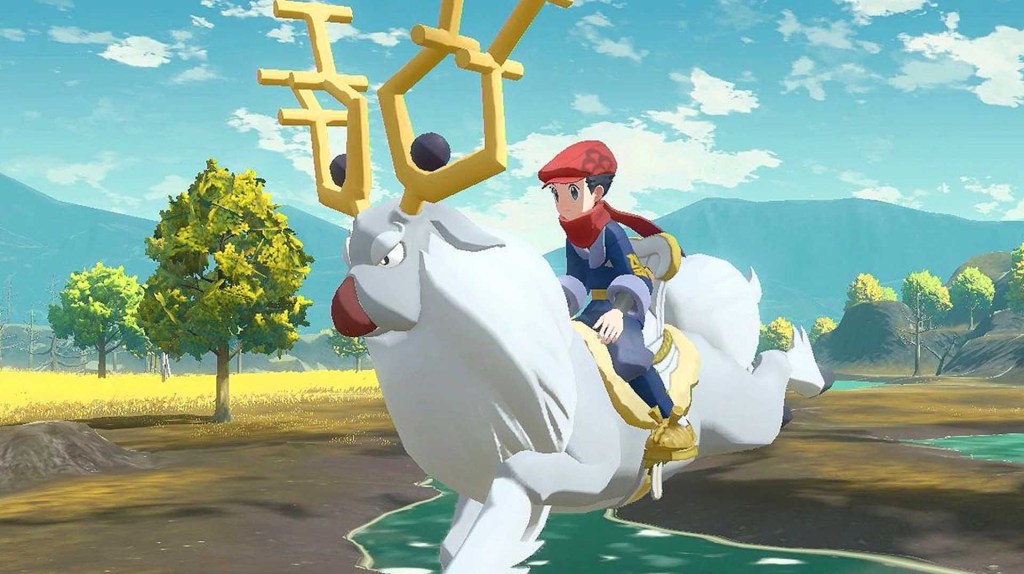 Initially thought to be an open world Pokemon title in the vein of Breath of the Wild, further information about Pokemon Legends Arceus points to the game having more in common with the Monster Hunter series, especially the Stories spin-offs. You'll have a base of operations in a Hisuian (pre-Sinnoh) village from which to embark upon expeditions. Battles against wild Pokemon still take place via turn-based combat, with Pokemon appearing before your eyes.
Read: How Pokemon Legends: Arceus connects to Diamond and Pearl
As much as I love the Pokemon series, I've found my enthusiasm waning in recent years. I fell off Sun and Moon, plus the Ultra follow-ups, but thought Sword and Shield were a small step towards shaking the franchise's formula. This is why Pokemon Legends is so exciting: a historical setting with a subversive gameplay structure gets a big tick from me. – Chris Button
Rogue Legacy 2's full release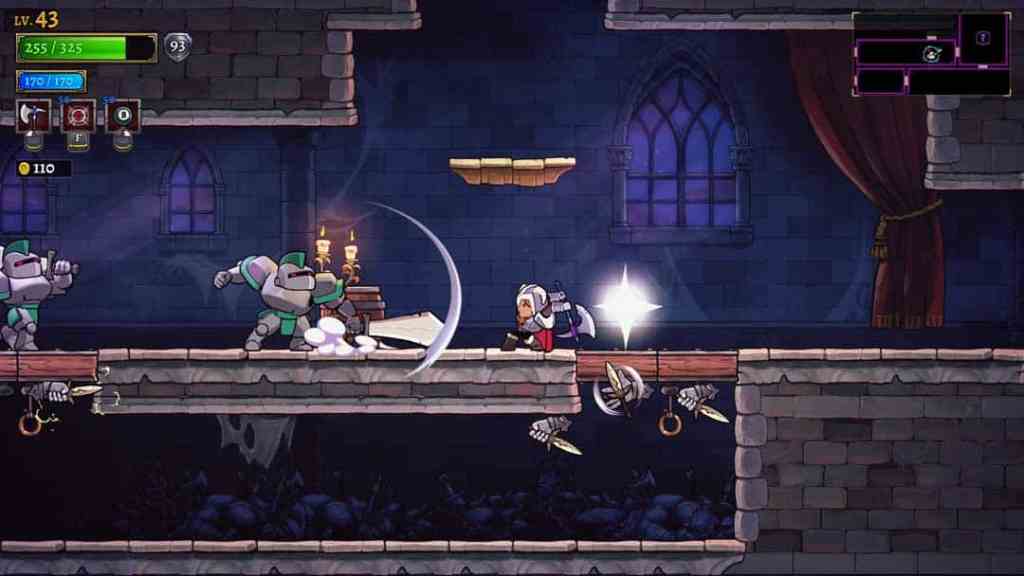 Rogue Legacy, from Canadian developers Cellar Door Games, is one of my favourite games. I leaned heavily on the game during a time when I was struggling with my mental health, and it's held up commendably every time I've returned to Rogue Legacy since.
It epitomises the best of the roguelite genre, drip-feeding story and lore even when you fail, in addition to giving you the capacity to become stronger between runs. I'd go as far as saying Rogue Legacy walked so Hades could run.
Rogue Legacy 2 has been on Steam in Early Access for a bit over a year, and now has an estimated full release window of Q2 2022. I played a bit of the initial Early Access build a while ago and was impressed with the Metroidvania iterations added to the procedural structure. More character and combat variety also promise to make Rogue Legacy 2 a worthy successor, and that's why it's one of my most anticipated games of 2022. – Chris Button
Sports Story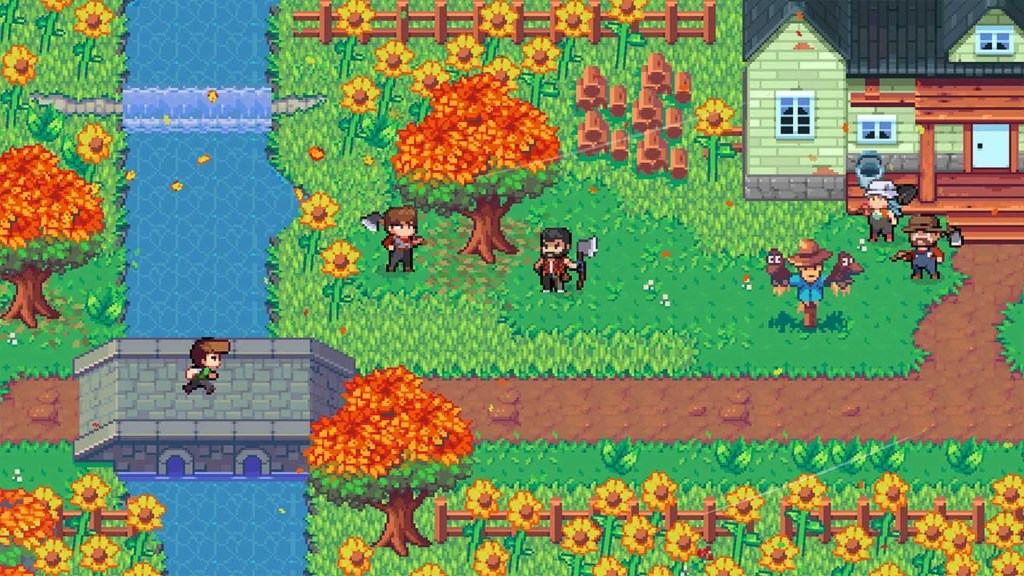 Golf Story remains one of the best Nintendo Switch's indies. For one, it introduced many American content creators to the snarky Aussie phrase 'sucked in'. Plus, it happened to be a bloody good golf game.
Playing Golf Story transported me back to the mid-2000s when Camelot worked on several Mario Golf and Mario Tennis games on the Game Boy Colour and Game Boy Advance. Those games were the pinnacle of the Mario sports series, incorporating solid gameplay alongside a story and RPG-like progression systems. Golf Story is the closest I've ever been to recapturing – perhaps even eclipsing – that niche high.
Sports Story, the follow-up to Golf Story, was originally meant to release sometime in 2020. By the sounds of things, the scope expanded over time and the Sidebar Games team wanted to cram as much in as possible for the sequel. I'm wary of scope creep but have faith we'll see another delightfully oddball sporting adventure when it's ready. – Chris Button
Suicide Squad: Kill the Justice League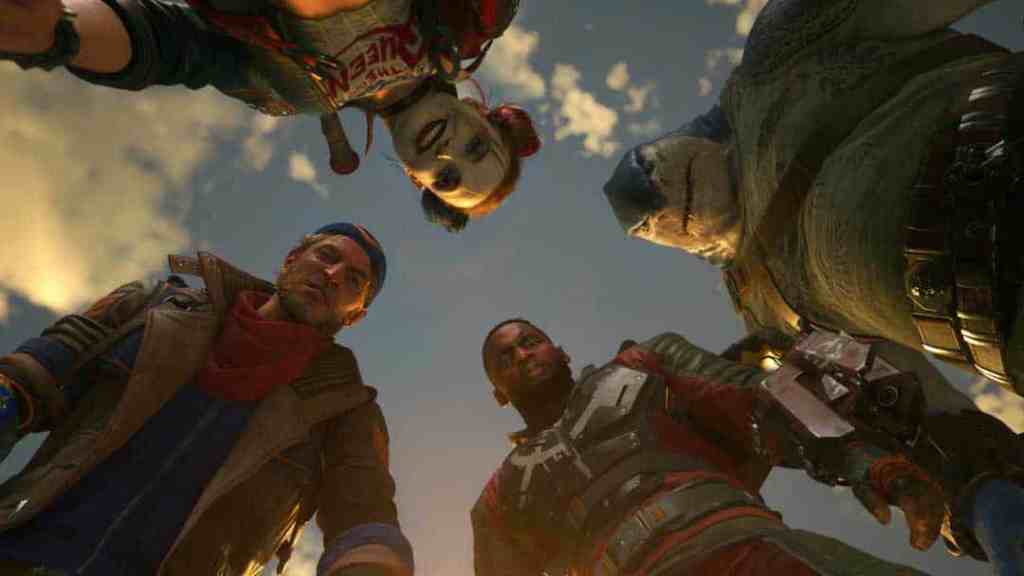 DC is expanding its video game lineup in 2022 with Suicide Squad: Kill the Justice League, and so far it looks set to be much different from the games that have come before it. With a focus on multiplayer gameplay and flashy, high-powered combat, it could be a real gem. The Suicide Squad is a group that's ripe for a good game adaptation, and the ideas here are very promising.
With a solid cast of characters, an intriguing plot filled with brainwashed superheroes and a supercharged version of villain Brainiac, this is one exciting new prospect. While the game's tone will have a huge impact on how the story plays out, early glimpses of the title look great. – Leah J. Williams
Tiny Tina's Wonderlands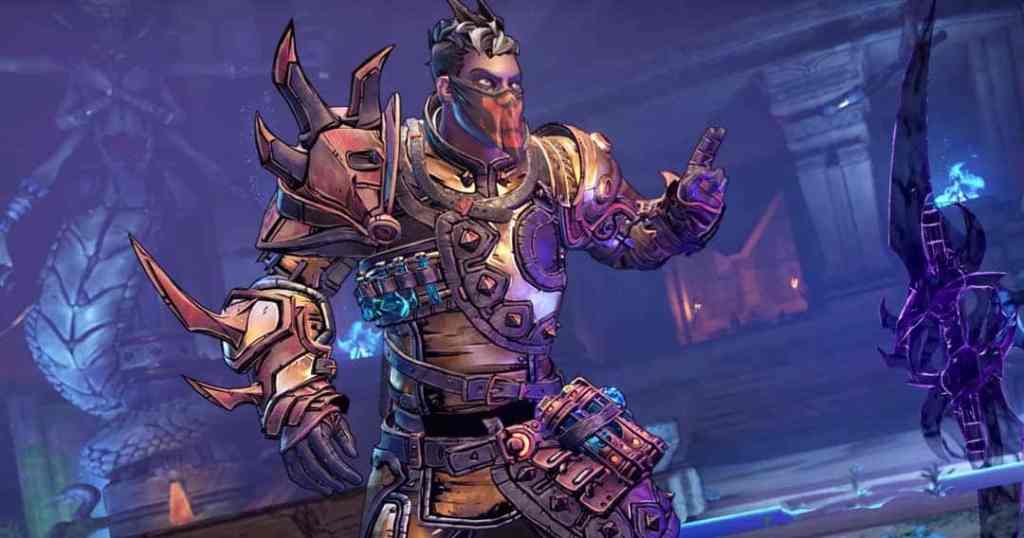 Tiny Tina's Wonderlands is a game that doesn't take itself too seriously, and that's part of what makes the entire Borderlands franchise so good. While the series certainly has the capacity to make you really feel, it's also got a bouncing sense of fun that drags you from wild cliffs to magical fantasy worlds in an instant.
Tiny Tina's Wonderlands is set to expand on the franchise's penchant for madness by diving deep into the world of 'Bunkers & Badasses', a game first explored in Tiny Tina's Assault on Dragon Keep, one of the best chapters of the entire Borderlands series. The spiritual sequel looks set to continue in the same wild vein as the original story, with plenty of laughs (and celebrity guest stars) along the way. – Leah J. Williams
Two Point Campus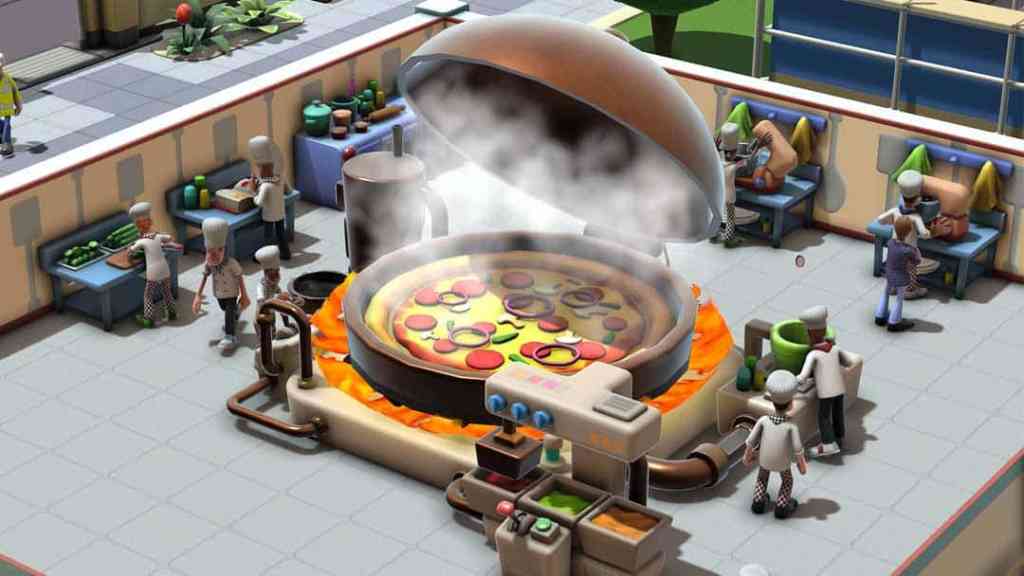 Two Point Hospital is one of my go-to games when I'm feeling down. It's a real joy, and helps you miniaturise your problems by providing you with a digital dollhouse hospital where a 'pandemic' is just a phenomenon where somebody gets a pan stuck on their head.
The game's sequel, Two Point Campus, is sure to be just as delightful. This go around, you'll be controlling tiny digital people as they head to university to learn all about jousting, pizza making, and other wild, fun activities. Early trailers for the game showed off its tongue-in-cheek humour, and plenty of wackiness for everyone who loves a good bit of fun. – Leah J. Williams
Stray
A video game starring a ginger tabby cat? Sign me the hell up. Stray is an adventure game about a cat trying to return to his family after getting lost in a technologically-advanced city populated by robot-like citizens. Kitty even has a little drone backpack companion!
I'm a little concerned about how Stray will handle conflict, in regards to violence against the cat. Being so lifelike, I'm going to be very upset should any visible harm befall my feline friend. I also hope my cat, Billie, will tolerate me playing with another cat – albeit digitally. Regardless, I've followed Stray since its initial PS5 announcement and am unbelievably eager to play once it arrives early in 2022. – Chris Button
The Legend of Zelda: Breath of the Wild 2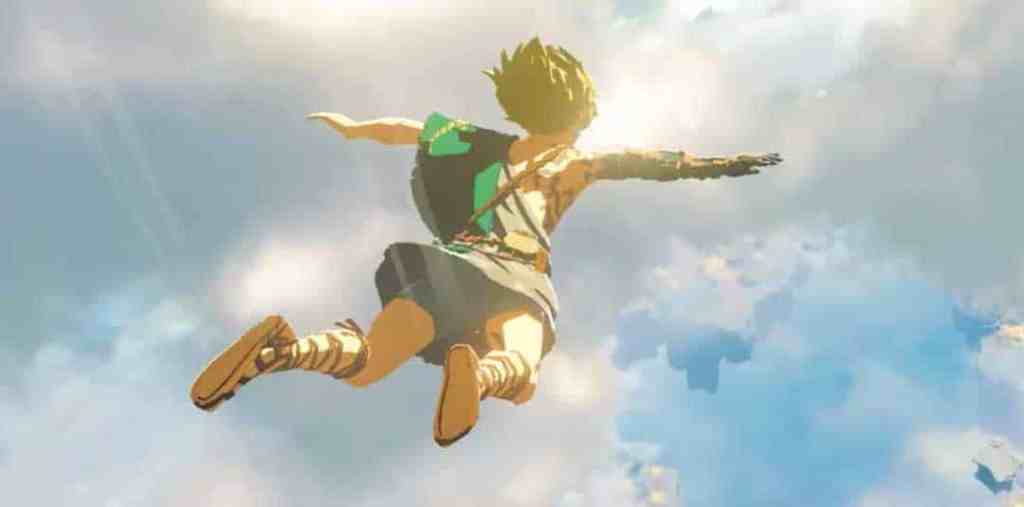 Breath of the Wild ruined open world games for me. No other game has come close to capturing the joyful sense of wonder and discovery found in every valley and peak of the best Zelda game of all time. Even after finishing Breath of the Wild, I think about it regularly; its beauty, mystique, and ongoing legacy.
I can't even comprehend how you follow up a game like Breath of the Wild. As far as open world games go – or any game, for that matter – I'm still chasing an experience like the first time I played Breath of the Wild. The more time passes, the more I'm convinced only its sequel will sate that yearning. – Chris Button
The Lord of the Rings: Gollum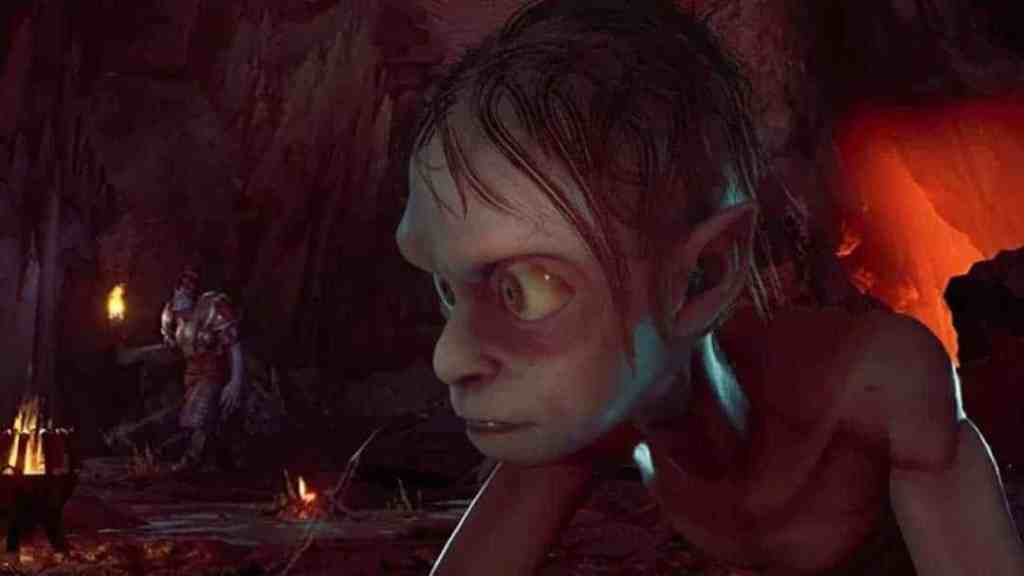 The Lord of the Rings: Gollum spotlights an unlikely hero in Tolkien's universe: Gollum, the tortured Stoor Hobbit who became an enemy to Frodo and Sam as they journeyed to the far reaches of Mordor. While Gollum is technically a villain, he has had his heroic moments, and this is what the game will spotlight.
First looks at the highly anticipated game have shown off the anti-hero pouring hot lava on Orc enemies and attempting to survive the barrens of Mordor as a lonely traveller. According to early news, the title is set to focus on stealth and Prince of Persia-like wall traversal, putting it in line with games like Thief and Styx. While Gollum wouldn't be most people's first pick for the focus of a new Lord of the Rings story, this adventure from Daedalic Entertainment remains a very interesting prospect. – Leah J. Williams
Horizon Forbidden West
Horizon Zero Dawn is still one of the most beautiful games for PlayStation 4, with brilliant, well-designed environments, and intriguing characters for protagonist Aloy to befriend in her travels. The game's sequel, Horizon Forbidden West, looks set to continue this journey through strange and wonderful locales as Aloy's story continues.
Read: Everything we know about Horizon Forbidden West
This go around, you'll be able to journey to higher mountains, and through more tropical regions. There's beaches, and oceans, and plenty of places to explore. There's also bigger enemies, and more dangerous ones — but the trade-off looks set to be worth it. From early trailers and glimpses at gameplay, Horizon Forbidden West looks set to expand on the success of the original game, all while carving out its own identity. – Leah J. Williams
---
The coming year really will be a massive one for video games, with plenty of highly anticipated games awaiting the discerning gamers. Even if you don't find something exciting on this list, there's sure to be a game out there for you.