Aussie game developers are a hardy bunch, and they had a ridiculously good 2021. Between The Artful Escape, The Forgotten City, Webbed and Phantom Abyss, it was a blockbuster year for Australian-made games — and there's plenty more to come in 2022 and beyond.
From heartfelt stories like Wayward Strand to frantic cafe simulators like Innchanted, the sheer breadth of upcoming Aussie games is impressive. There's post-apocalyptic survival games, sports-themed adventures, surreal dungeon-crawlers and so many more.
Here's all the upcoming Aussie-made games you should keep awn eye on, and when you can expect them to release.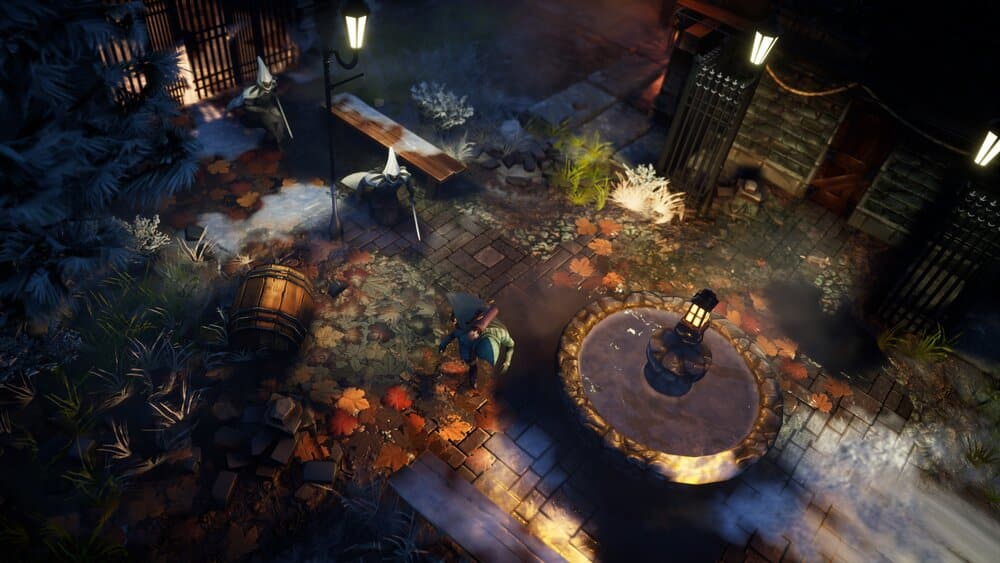 Release Date: 19 April 2022
Winter Ember is an upcoming action-stealth game from Sydney's Sky Machine Studios, and it should excite fans of Dishonored and Thief. In this gothic tale you'll play as Arthur Artorias, aka the faceless man, as he attempts to destroy a mysterious conspiracy that forced his family name from the record books.
Read: Winter Ember is a sleek Aussie stealth game for goths
You'll need to keep your wits about you on your journey as you travel through perilous roads and seek vengeance on those who wronged you. The art direction here is particularly exciting, and even has shades of iconic top-down adventures like Baldur's Gate or more recently, Disco Elysium. Stay tuned for updates on Steam as the game gets closer to release.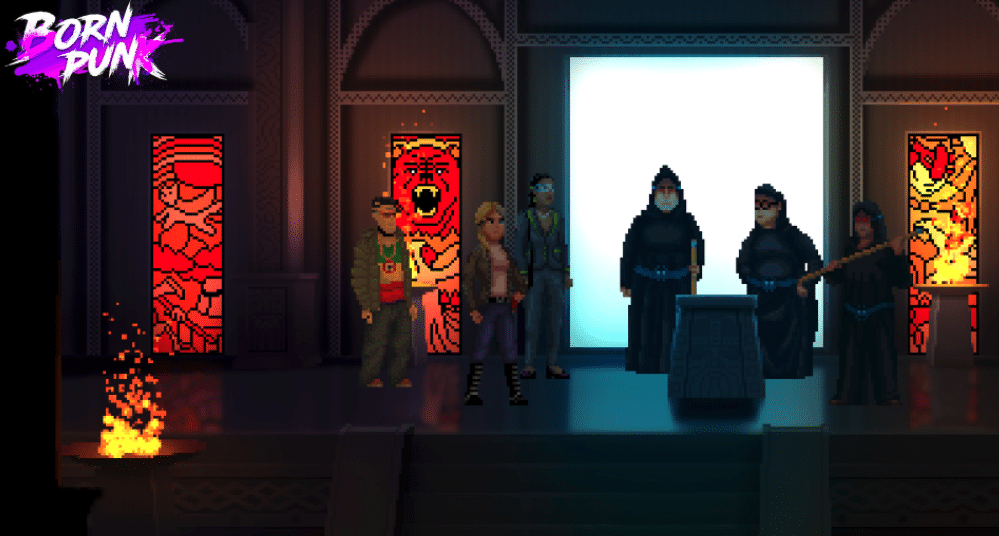 Release Date: 15 June 2022
Melbourne's Insert Disk 22 is at the helm of Born Punk, a new point-and-click puzzle adventure inspired by classics of the genre, and the world of cyberpunk. Here, you'll play as three characters: a former 'combat hacker', a corporate CEO and an android who gets possessed by strange entities. All three will need to work together to discover the secrets at the heart of this possession and survive a world corrupted by capitalism and greed.
It's described as a 'lighthearted' take on the cyberpunk genre, with plenty of choices and opportunities littering your path. From early footage, the game looks very impressive – and the pixel art here is particularly well done. Expect fun puzzles with a dash of eldritch terror, and you shouldn't be disappointed.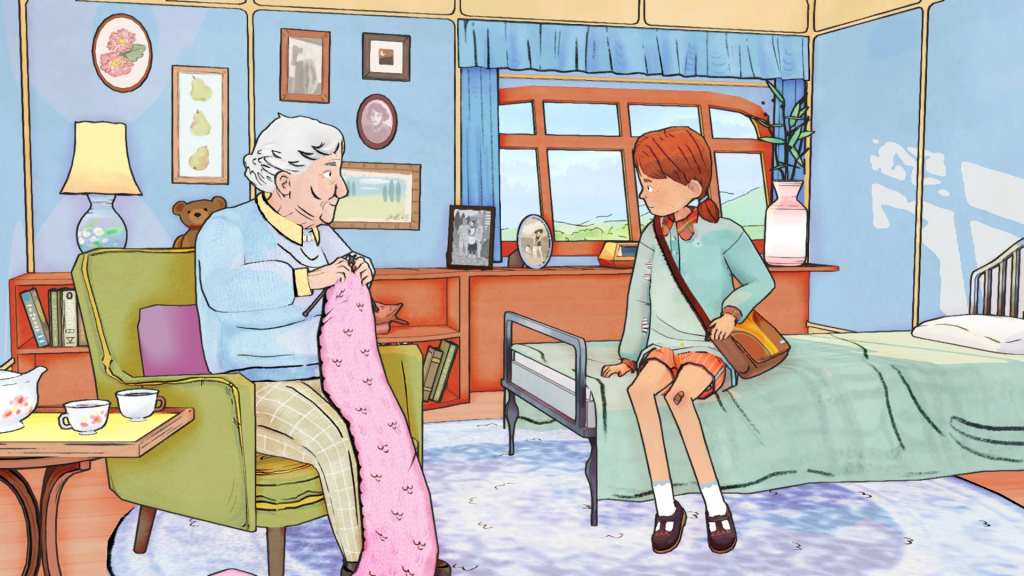 Release Date: 15 September 2022
If you're looking for a game that'll put the heartstrings, keep an eye on Wayward Strand. This Australian-made game is all about feeling and is set to follow a young aspiring journalist as she visits an airborne hospital to interact with its elderly inhabitants and learn their life stories. You can see just how heartbreaking and beautiful the game has the potential to be, just be looking at the game's pastel screenshots.
Life is tough. We live, we grow old, and we move on. Each of us has unique stories, and Wayward Strand will explore these in intimate ways. Prepare yourself for tears when Wayward Strand hits digital stores in 2022.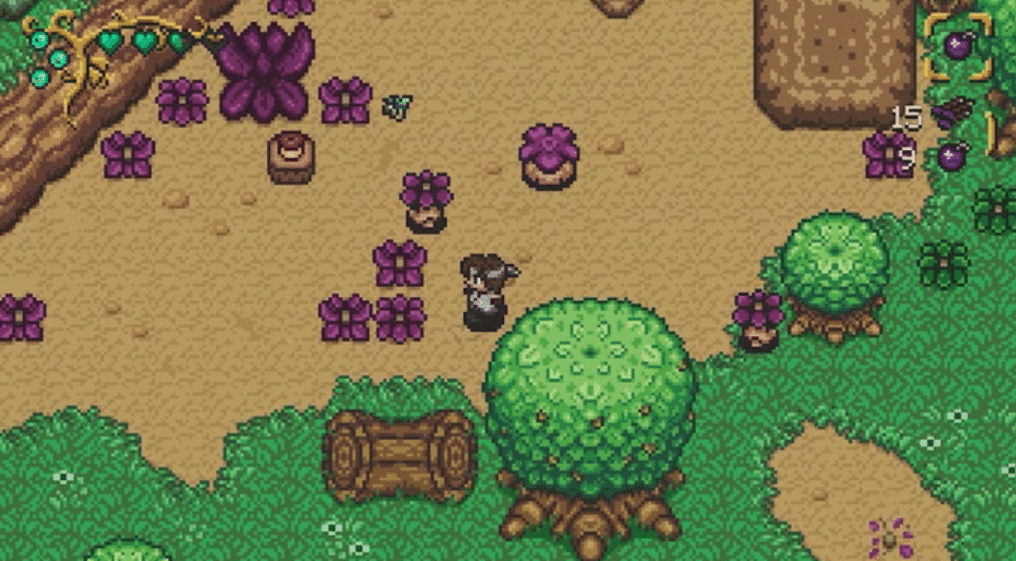 Release Date: 30 September 2022
Airoheart is an upcoming 16-bit adventure game from the Gold Coast's Pixel Heart Studio. If you grew up playing The Legend of Zelda or the original Final Fantasy games, you'll find plenty to love about this title's pixel charms. In the game, you'll be sent on a grand quest to vanquish the corruption spreading through your lands as dungeons and bosses stand in your way.
The game was funded on Kickstarter, to the tune of $28,492, and was later chosen to be published by Soedesco (Owlboy, Among the Sleep) – a rare feat for a studio with no prior games under its belt. When Airoheart launches in early 2022, it should be a great showcase for its talented development team.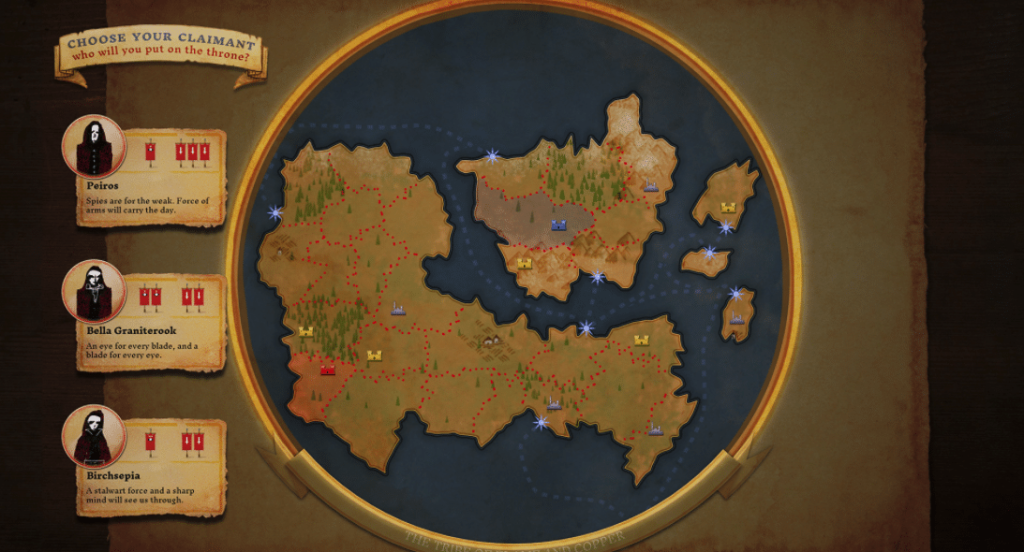 Release Date: Early 2022
Spies & Soldiers is an upcoming strategy game inspired by board games, and featuring beautiful watercolour art. Here, you'll learn the art of war through kingdom conflicts, guiding your soldiers and spies through hostile worlds in the attempt to survive and grow your global power. While soldiers are important for fighting on the battlefield, it may be your spies that win you the game in this tactical dance.
Coming from Melbourne's Ghostbat Games, this strategy title features unique, delicate maps, and a dense strategy-based system that should be very interesting to master. If you're somebody who enjoys playing more tactical board game (think Pandemic, Risk), this is one title to keep an ear out for.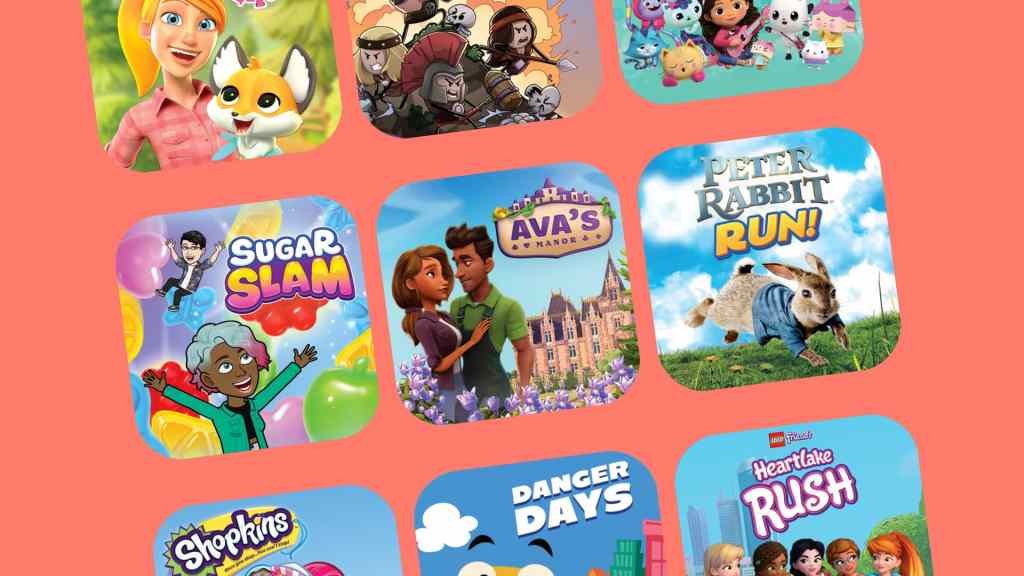 Release Date: Early 2022
Adelaide's Mighty Kingdom recently announced it was working on four new mystery titles with Canada's East Side Games. One of these is a mobile game based on a "popular sci-fi property", and it's reportedly been in the works for over a year. We still don't know what exactly the game will be, but the mystery is very tantalising – and there's plenty of excitement in guessing which property it'll be based on.
Could it be Dune? Star Trek? Doctor Who, even? Aussie classic Farscape feels due for a revival, and maybe Mighty Kingdom feels the same way, too. Whatever this game turns out to be, it'll be an interesting prospect to watch in early 2022.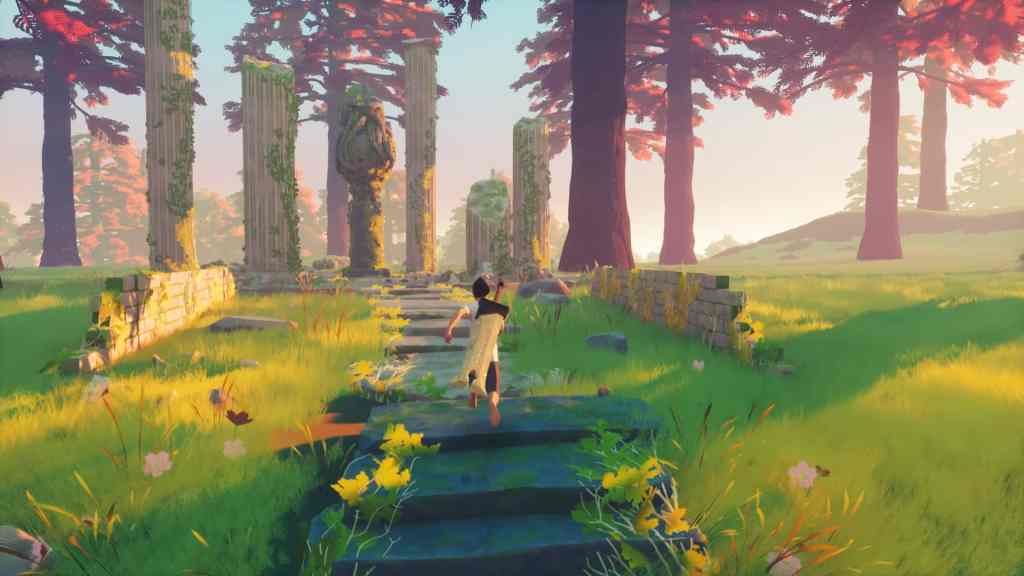 Release Date: TBA, originally set for 2021
Lucen turned heads when it was first revealed in 2019 for good reason. This game, solo developed by Melbourne's Kristian Kebbe, looks absolutely stunning and features a bright, colourful open world filled with mythical beasts and magical scenery. It follows a young boy named Lucen as he wakes in a village surrounded by darkness and people who won't wake up.
On a quest to discover how to defeat the darkness and rescue his town, Lucen will encounter a number of creatures in the wild, conquer great mountain ranges and tackle world-spanning quests. The love and care put into this solo-developed game is clear and wonderful to see.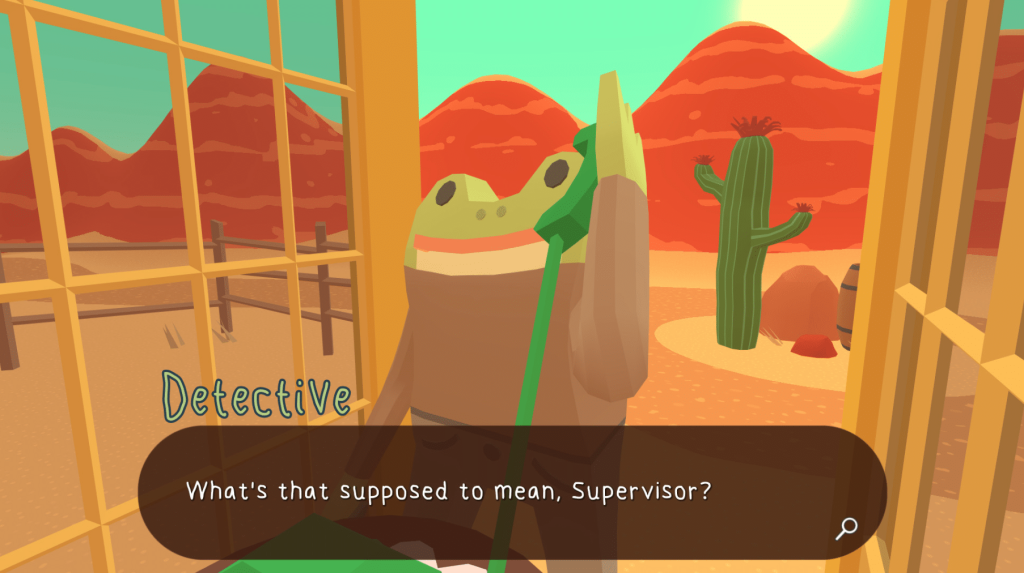 Release Date: 2022
The beloved Frog Detective series will return in 2022 with Frog Detective 3: Corruption at Cowboy County, an all-new mystery adventure set in the wild, wild west. Sadly, it is the final instalment in the series — but that doesn't mean there won't be any rootin' tootin' surprises as you meet new friends and uncover a spicy mystery.
Read: Frog Detective's Grace Bruxner is moving on
'Talk to witnesses, collect clues, smile vacantly and be a frog.' That's the crux of the series, and that charm is a huge part of why past games have sold half a million copies. For goofy good vibes and funny little characters, hitch a ride with the latest Frog Detective game when it launches sometime next year.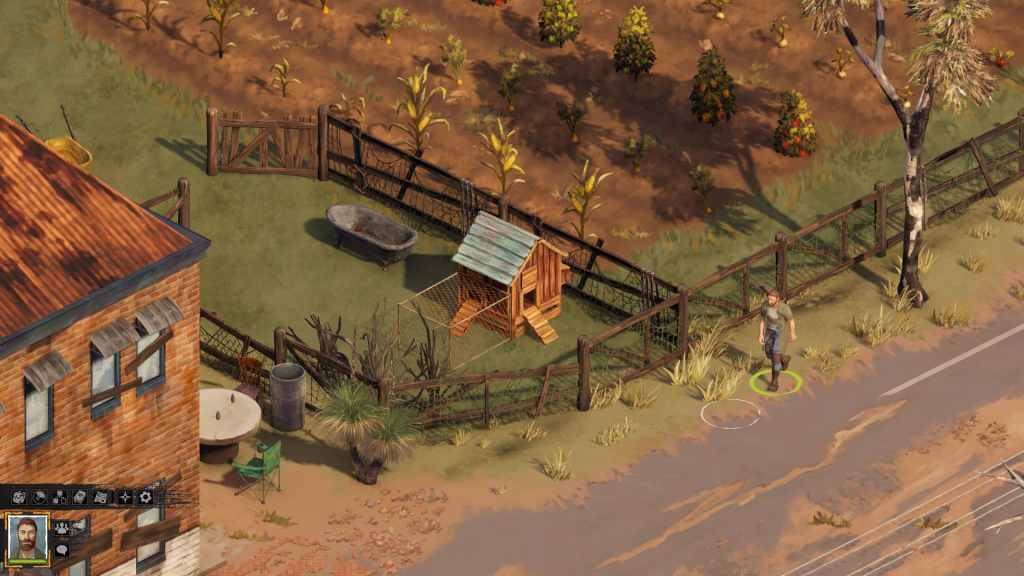 Release Date: 2022
Broken Roads is a narrative RPG inspired by classics like Fallout and Beneath a Steel Sky, but with a distinctly Aussie twist. There's plenty of familiarity in early screenshots for the game, and Aussies will be particularly delighted by its outback homages.
Read: Bringing Indigenous cultural expertise to game development with Broken Roads
In the game, you'll be wandering a desolate Australian countryside trying to make the right choices for yourself and your crew in a world filled with hidden dangers. Morals are important to how the action will unfold as you travel further and faster, but survival is just as important — and you may find conflict brewing as the road gets long.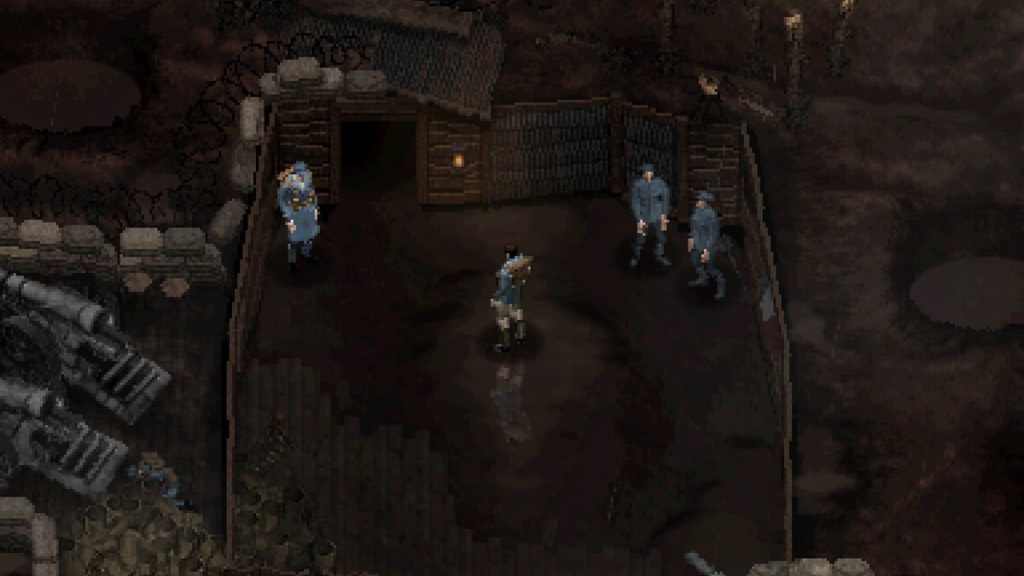 Release Date: 2022
Conscript is another great Aussie horror game in the works, and it's themed around World War I. In this gloomy survival game, you'll play as a lone French soldier travelling through deep trenches and attempting to survive in a hideous and hostile war. It's being solo developed by Jordan Mochi, who currently operates out of Melbourne.
With an intricate pixel art style and a unique mix of puzzling and adventure, this title looks set to bring the reality and brutality of war to modern players. A horror is quite unique in the 'war game' genre because typically these titles are power fantasies — but Conscript looks like it'll deal with war in a more realistic and impactful way.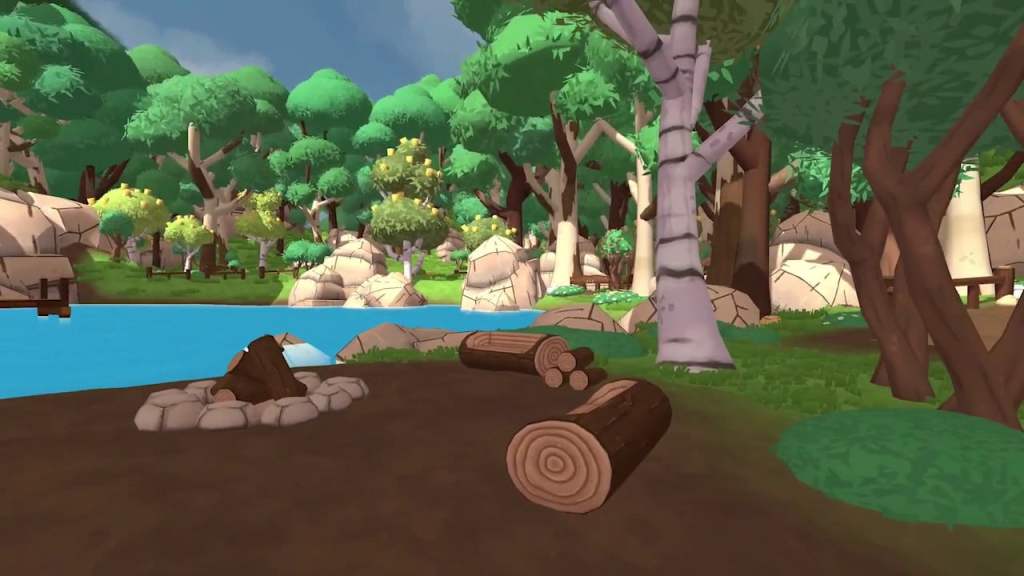 Release Date: 2022
Miska is shining a spotlight on Australian flora and fauna through a dense narrative adventure that'll take players through beautiful landscapes inspired by Victorian parks. On your journey, you'll travel through an Australian National Park, relive old memories and reconnect with family along the way.
The more you clean the local parks, the more wildlife will return to the area, creating a thriving location where you can sit and think. If you've ever travelled through one of Australia's national parklands or tourists spots, it's likely you'll find something comforting and familiar in Umbrella Party Studio's Miska.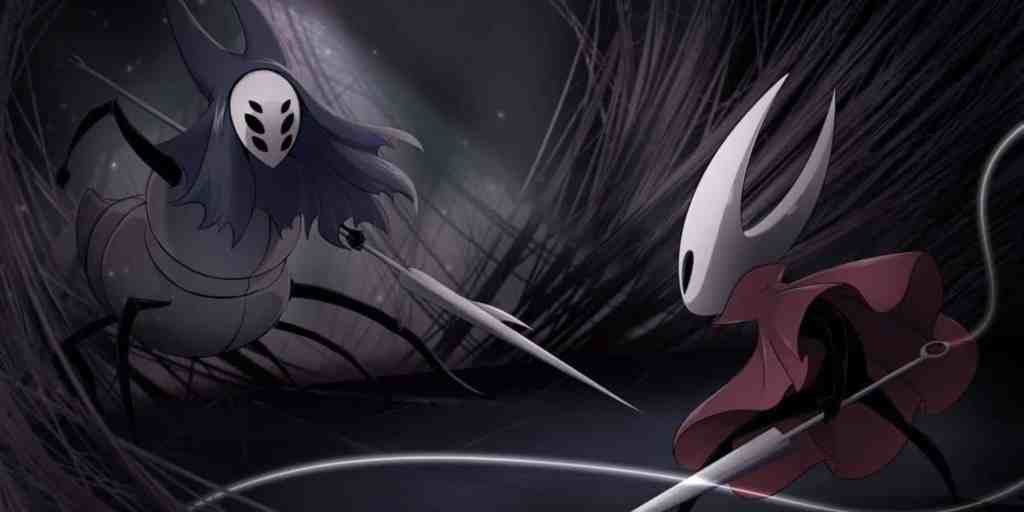 Release Date: TBA
Hollow Knight: Silksong is the highly anticipated sequel to the original Hollow Knight, which is often lauded as one of Australia's best modern games. We haven't heard much about Silksong since it was first announced in early 2019, but Adelaide's Team Cherry is no doubt hard at work behind the scenes.
When we do see more from Silksong expect it to expand on Hollow Knight's beautiful, haunting world filled with tiny secrets and miniature heroes. Like the first game, this sequel is expected to feature new and gorgeous worlds, frightening enemies and untold hordes as fresh protagonist Hornet (who's also a princess) ventures out on a side-scrolling adventure to save her land.
Release Date: TBA
Innchanted is a magical little adventure where players take the reigns of an inn serving up special potions and unique foods for visitors. In the same vein as Moving Out and Overcooked, Innchanted is all about completing tasks as quickly as possible to help grow your inn — but it aims to be a kinder, subtler game.
Read: Representation in video games starts offscreen
Developed by Melbourne's DragonBear Studios and published by Asmodee Games, Innchanted is also a very important game in the Aussie scene because it's directly inspired by Indigenous Australian culture, foods and history.
As developer Phoebe Watson recently told GamesHub, having local Indigenous culture in games is 'so shiny, brand new at this point that [they are] still navigating the waters'. It's very exciting to see how Innchanted is incorporating Indigenous culture and sharing it with a wide audience.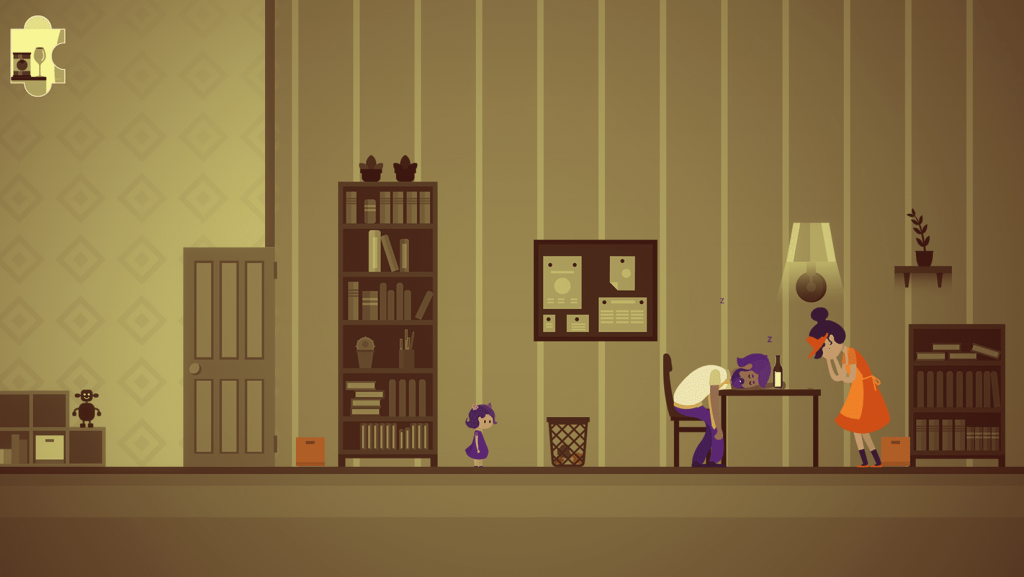 Release Date: TBA
Blueberry is a minimalist narrative puzzle game created by Brisbane's Mellow Games. In this emotion-heavy adventure, you'll explore the life of Blueberry from birth to death, through all of life's milestones. And as you piece together Blueberry's shattered memories, you'll relive times filled with tragedy, triumph and every feeling in between.
While it does appear Blueberry will deal with some heavy matters including depression, anxiety, suicide and motherhood, it looks set to be a fascinating story, all told in a cutesy, pastel art style. With plenty of puzzles along the way, Blueberry has plenty of important things to say.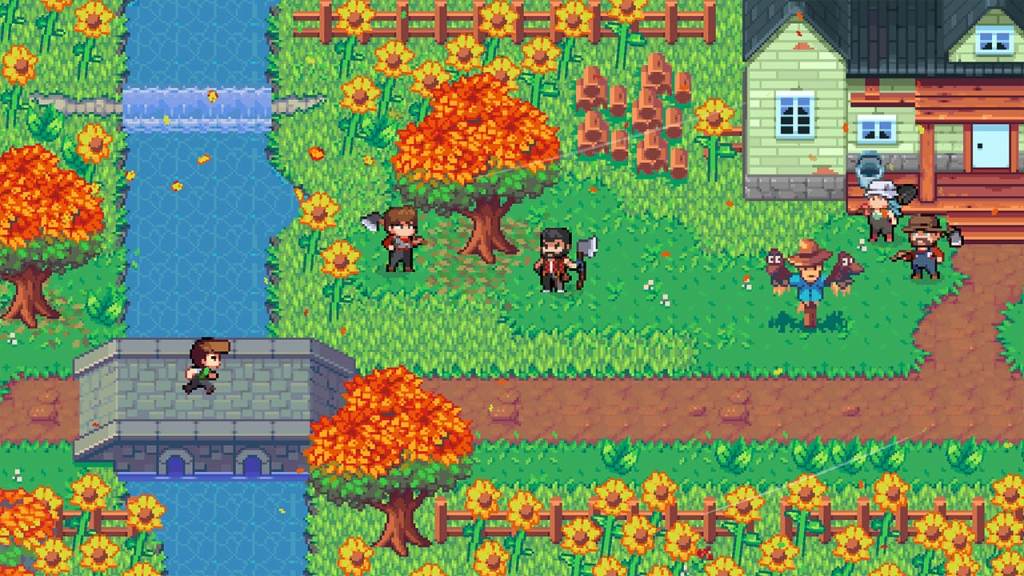 Release Date: TBA
If you loved 2017's Golf Story, get ready for its bigger and brighter sequel, Sports Story. This title from Brisbane's Sidebar Games is expanding on all the RPG-adventure goodness of the original and including more sports this go around. Sure, you can still run around and play golf like the original, but neither game is really about golf in the end.
Instead, the franchise is about exploring, making friends, finding secrets and having fun. In Sports Story, which was originally due in 2020, you'll get the chance to study at a tennis academy, find buried treasure, meet the queen, and even explore underground dungeons. Stay tuned for updates on the game via Twitter.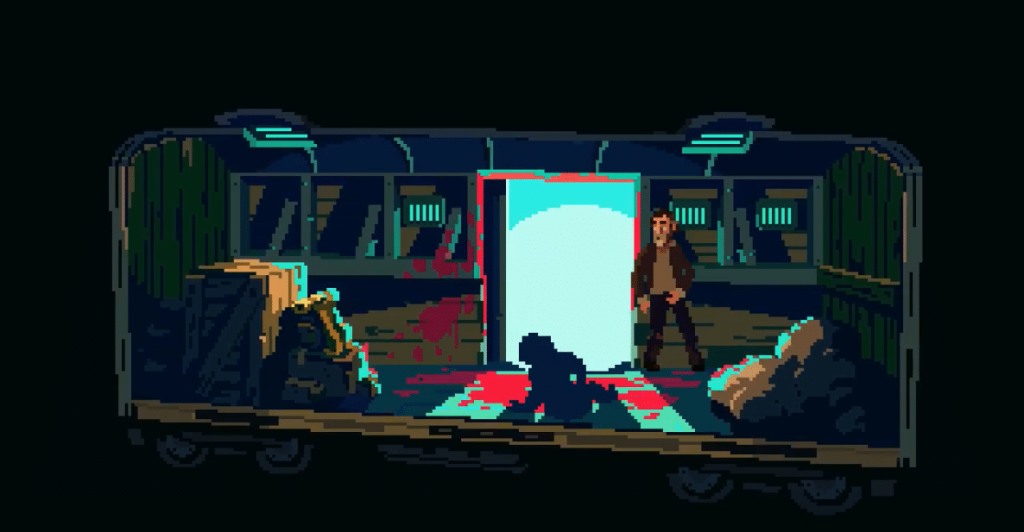 Release Date: TBA
The Drifter is a pixel-pulp adventure about a murdered man who reawakens just seconds before his death. With no clue how he got there or who killed him, he's soon sent on a journey of discovery to understand how he died and what strange conspiracies he's managed to wrap himself up in.
The game's art looks absolutely stunning, and each pixel drips with classic point-and-click adventure style. Melbourne studio Powerhoof (Crawl) is brimming with talent, and this pulpy thriller has definitely drawn our eye. With inspirations like Stephen King, John Carpenter and Michael Crichton, this is one Australian-made game for the horror-thriller fans amongst us.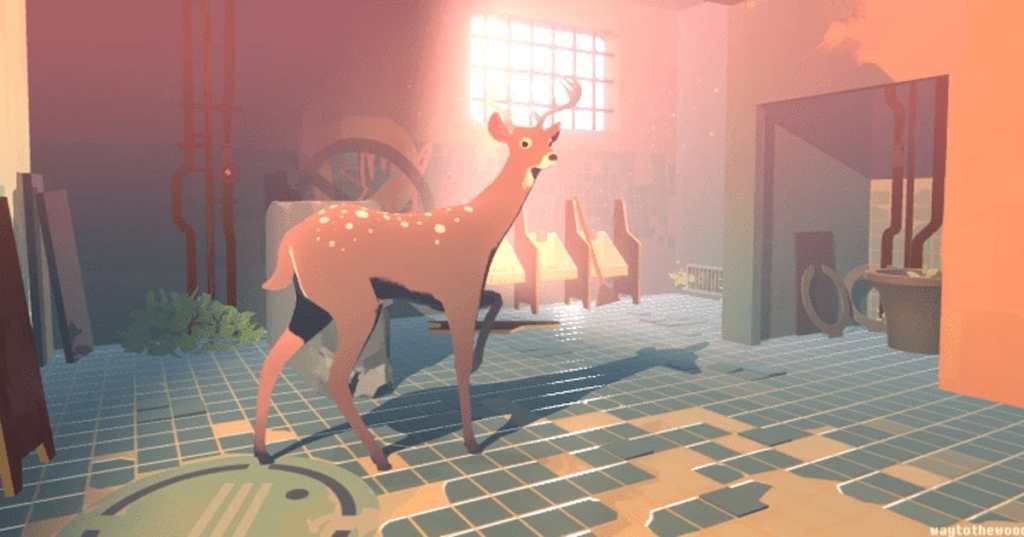 Release Date: TBA
Way to the Woods is a short narrative experience bursting with style and intrigue. It's described as a 1-2 hour experience following two deer wandering through a world abandoned by humans. As the deer travel, you'll need to guide them towards safety, food and shelter, and keep them safe from a strange and unfamiliar world.
While Way to the Woods has been in development for a few years now, progress is continuing along in the hands of Aussie solo developer Anthony Tan. Spirited Away, Princess Mononoke and The Last of Us have all been named as inspirations for the game, so you can get a real sense of the world Tan is building here. Stay tuned for fresh updates on the game's website as development continues.
Release Date: TBA
Melbourne's Sun's Shadow Studio has been working on Beyond the Veil since 2019, and this narrative adventure remains just as intriguing today as when its first launch trailer invited players into its gothic New Orleans world. The text-based horror adventure focuses on character development and story as you follow Kara, a young college dropout who moves to New Orleans with her father.
You'll be able to choose her path as she dives into the city's rich history and discovers who she is as a person. With plenty of horror hiding in the streets, this story looks set to be filled with spooky and sinister twists. Like others on this list, it doesn't have a firm release date just yet, but keep an eye on Steam for more.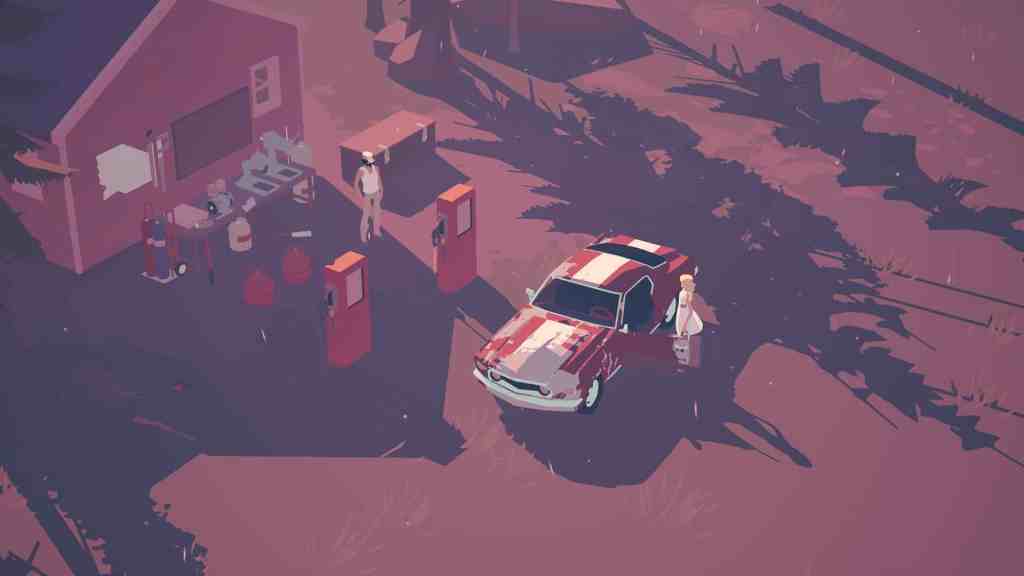 Release Date: TBA
Dead Static Drive is a road trip horror survival game inspired Lovecraftian tales of monsters and mayhem. As you travel through broken roads in this adventure, you'll find other scavengers like you and deadly creatures hiding in the woods. Stay safe, build your supplies, hunt when you can, hide when you can't. It's a dangerous world in Dead Static Drive, and you're not alone in this spooky road story.
Dead Static Drive looks more exciting by the day, with plenty of cool looking gifs being posted on the game's Twitter account. With a killer art style and a fantastic concept, we're ready for Dead Static Drive to blow us out of the water whenever it's ready for launch.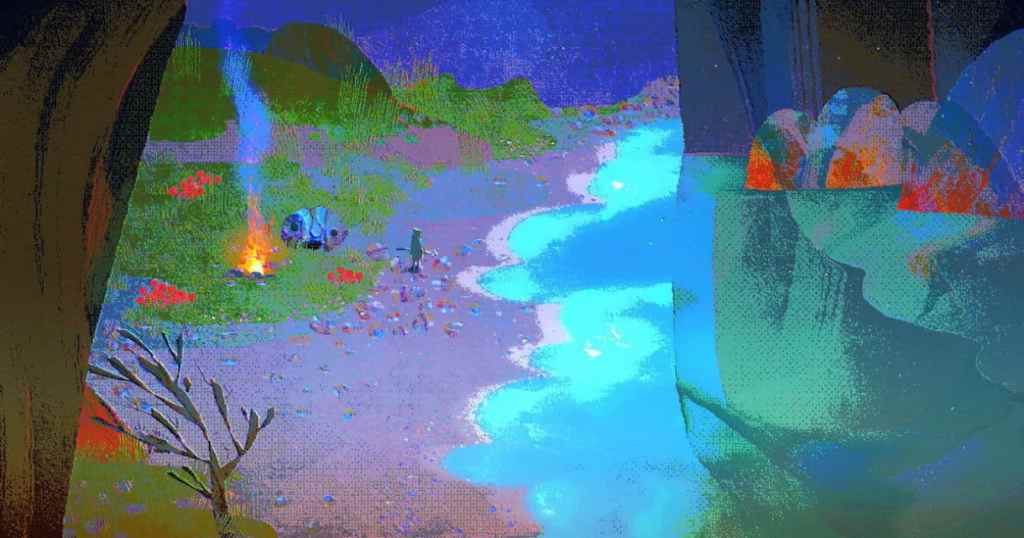 Release Date: TBA
Totem Teller, from Melbourne's Grinning Pickle, is described as an "antinarrative videogame about storytelling" and while the exact story behind the game is unclear, the art and visual style is enough to have us totally on board. This adventure looks nothing like other games on this list. It doesn't appear to adhere to any particular genre. But the feelings and ideas behind the game are raw and very, very interesting.
Read: The biggest video games still coming in 2021
Vague descriptions for gameplay read like a wild stream of consciousness: 'Truth is in the telling. Guide a wandering muse in search of lost folklore. Investigate surreal distortions. Uncover hidden places. Retell stories or let them fade.' It only has us more excited about what Totem Teller has to offer.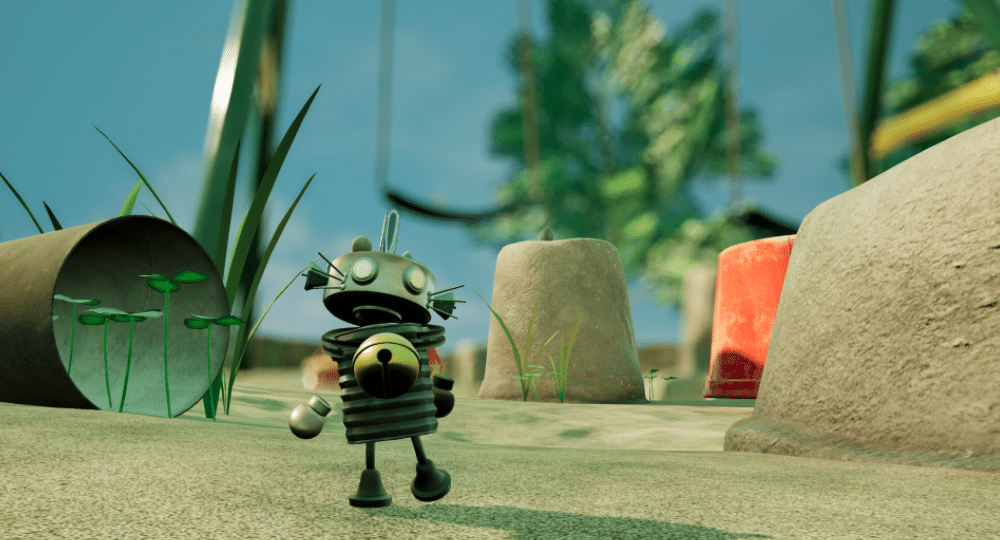 Release Date: TBA
Misc. A Tiny Tale is an upcoming adventure platformer from Perth's Tinyware Games where you play as an adorable little robot called Buddy who's attempting to traverse a world that's far too big. Plants tower over Buddy. Little sand hills are massive, near-insurmountable challenges. But Buddy will need to conquer them all in this tale, and come out whole on the other side.
There's elements of Bugdom in this adventure, and plenty of cute little friends to meet along the way While there's no release date just yet, this is one quirky-looking game to stay tuned for, particularly if you love a heartfelt journey.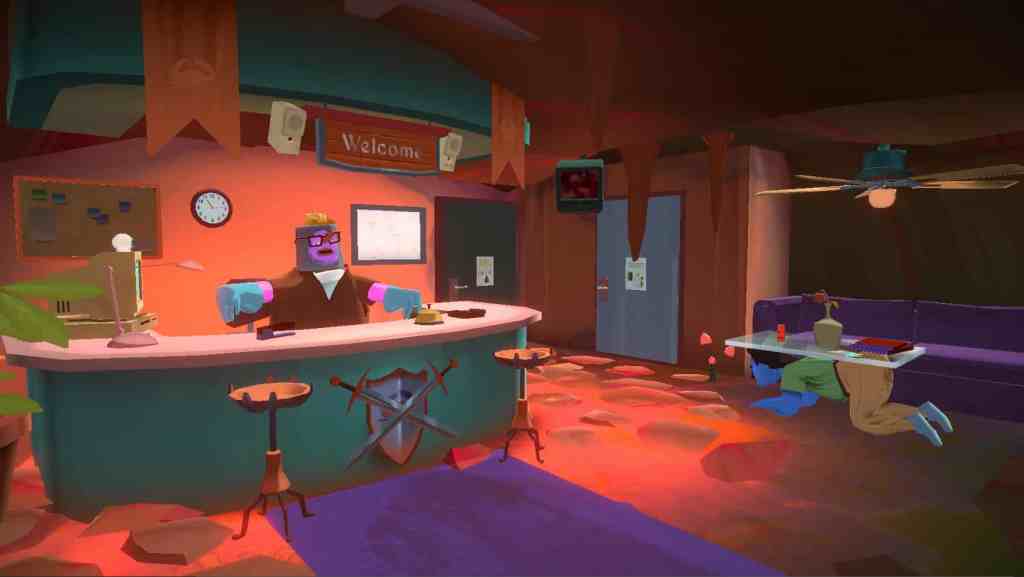 Release Date: "When the four moons of Xogris align and the Messiah Khidrius returns." (TBA)
The Dungeon Experience's publisher on Steam is currently listed as: 'A man I once met in the forest, he just put his finger to my lips to shoosh me, and then gave me the budget for the game' and that should give you a pretty good idea about the brains and humour behind this game.
Coming from Paradigm's Jacob Janerka (also the man responsible for that viral Seinfeld game pitch which is still doing the rounds on Twitter) and Ring of Pain's Simon Boxer, this adventure game follows the life of a lowly mudcrab as it advances through killer dungeons, discovers financial freedom, and uncovers 'the secrets of the mindhole'. For gut-busting antics and more weirdness than you can stomach, follow Jacob Janerka's Twitter for more news on this game.
Read: Simon Boxer's personal Ring of Pain: The long road to games success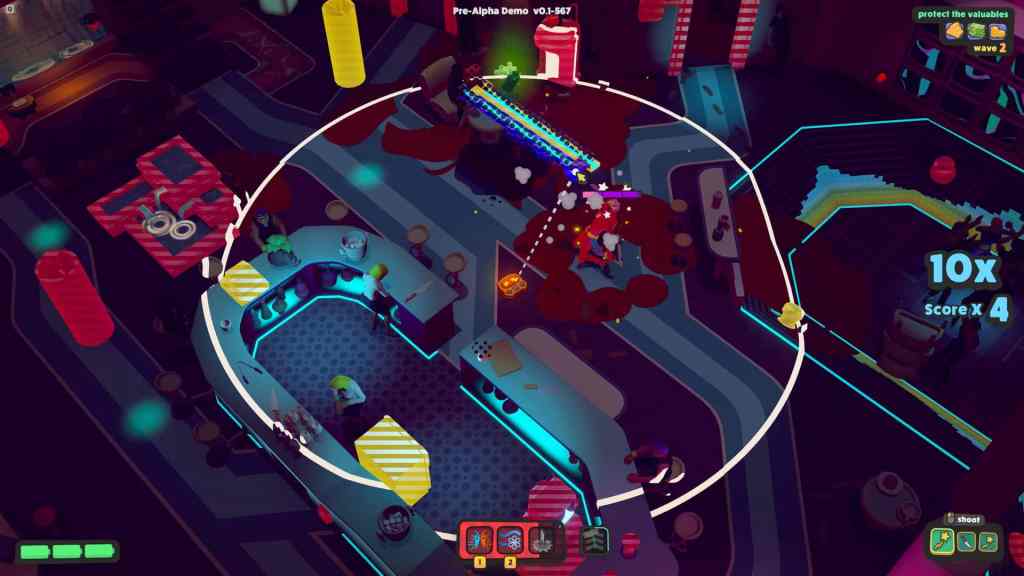 Release Date: TBA
Australia loves making games about robot vacuum cleaners, and JUSTICE SUCKS: RECHARGED is no exception. In this wild stealth action game, you'll play as a killer robot vac taking vengeance on a universe that strongly resembles 90s cartoons.
Melbourne's Samurai Punk sure knows how to make an eye-catching game, and when you see Dusty the robot in action you'll know what we mean. This is no friendly, loveable vac companion. This is a cold-blooded killer who'll eat whole people alive and leave nothing but meat and bones behind. The game looks like it's got a wicked sense of humour, and sucking people up should be an absolute bloody blast.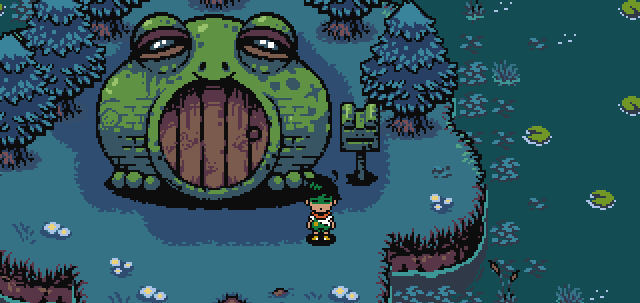 Release Date: TBA
From solo Melbourne developer David Chen comes Spiritwell, a game about a lost child who stumbles upon a very strange world inspired by Japanese folklore. It appears to take strong inspiration from quirky Japanese RPGs of a certain era in the same way as Undertale did.
Spiritwell will have no real combat encounters, but rather focus on interactions with its quirky characters. From what we can see so far, it'll likely have a good, lighthearted sense of humour too.
Release Date: TBA
Knuckle Sandwich is a boisterous modern-day RPG created by solo developer Andrew Brophy about getting a job and fighting some monsters along the way. It comes from the Earthbound lineage in the same way as Undertale, which means it's got a big focus on its humourous tone and making each of its turn-based battles a unique, microgame experience.
It smashes together a variety of different visual styles to create a unique method of tongue-in-cheek storytelling, with a strong vaporwave aesthetic tying it all together. It's been in the works for a number of years following a successful Kickstarter campaign, and we can't wait to see how it all comes together.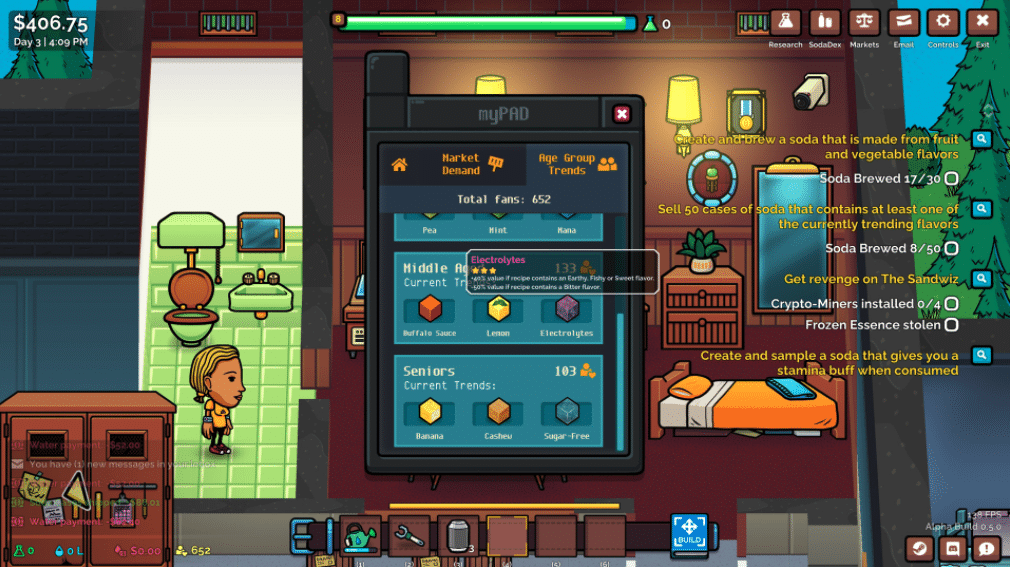 Release Date: TBA
Soda Story – Brewing Tycoon, from Adelaide's Upper Class Walrus (led by Mighty Kingdom's Rhys Davies), is all about running a soda brewing operation while actually participating in a hit reality TV show, called Prisoneers. The game's metanarrative sees your chosen prison attempting to win the reality competition, all while making the best soda, experimenting with new flavours, and winning over the hearts of fans.
Each of your rivals will come out of the gates swinging, so you'll need to use every trick up your sleeve to make your flavours sing. On the other hand, you can also indulge in a bit of sabotage, and use your criminal past for a spot of cheating. It's all up to you in this wild soda sim.
Release Date: TBA
Surf Club is a narrative adventure developed by solo creator Olivia Haines, and takes inspiration from peaceful vaporware-style aesthetics. It follows a young woman named Holly who returns to her coastal hometown to rekindle an old relationship by the sea.
With peachy hues, calming music by Eli Rainsberry and a deep sense of relaxation, this looks set to be a wholesome game filled with good vibes. There's no currently announced release date, but you can catch up with the game's progress on Haines' Twitter or sign up for email updates on Surf Club's website.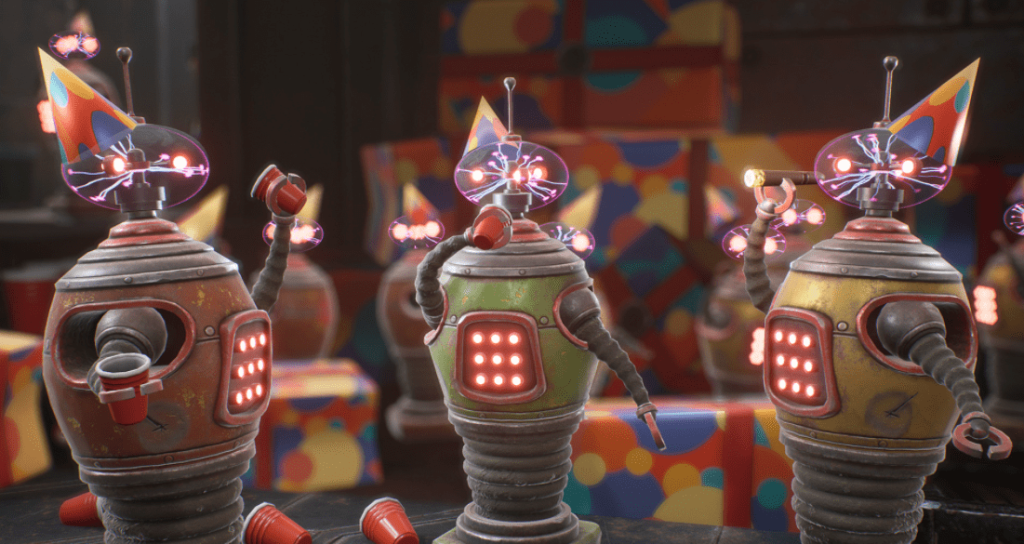 Release Date: 2023
Bears in Space is a shooter with a very wild premise. You star as Maxwell Atoms, an unwitting participant in a DNA experiment that gives him the powers and abilities of a grizzly bear. Also, he's trying to fight robots in space! You can understand where the title comes from, can't you?
Inspired by Serious Sam, Timesplitters and Ratchet & Clank, this upcoming adventure looks very zany, and totally cool. It comes from the Brisbane-based Broadside Games, and is supported by funding from an Epic Games Megagrant. While it's still a while away, Bears in Space should make a very grizzly splash when it launches sometime in 2023.