Videogame developer and concept artist Simon Boxer has copped his fair share of setbacks during his career. From the very beginning of Boxer's foray into making games, he's encountered dramatic obstacles — including being caught in the crossfire of one of the most sensational scandals in Australia's game development history.
But Boxer prevailed, contributing to the early art style of League of Geek's Armello, one of Australia's most successful original titles. His most recent work, Ring of Pain, is a punishingly difficult deck-building game inspired by roguelikes Slay the Spire and Monster Train. The roguelike genre is demanding and often taxing by design, where failing completely resets your progress to the beginning. Success hinges on a combination of using information gleaned from prior attempts, and the luck of randomised elements playing in your favour.
Whether intentional or not, Ring of Pain serves as an allegory for Boxer's career; after many attempts — often halted by factors completely outside of his control — he's finally found some success with his creepy digital card adventure.
Welcome to game development
After studying graphic design in Perth during the mid-2000s with an eye on getting into game development, Boxer thought the lack of local jobs made an interstate move inevitable. While working night fill shifts, Boxer polished his portfolio, scoured forums for artistic inspiration, and attended networking events in the hope of securing a job in his home state of Western Australia. This paid off, with a shiny new Perth studio hiring Boxer in a junior role, as a 'catch-all for concept art,' as he described it.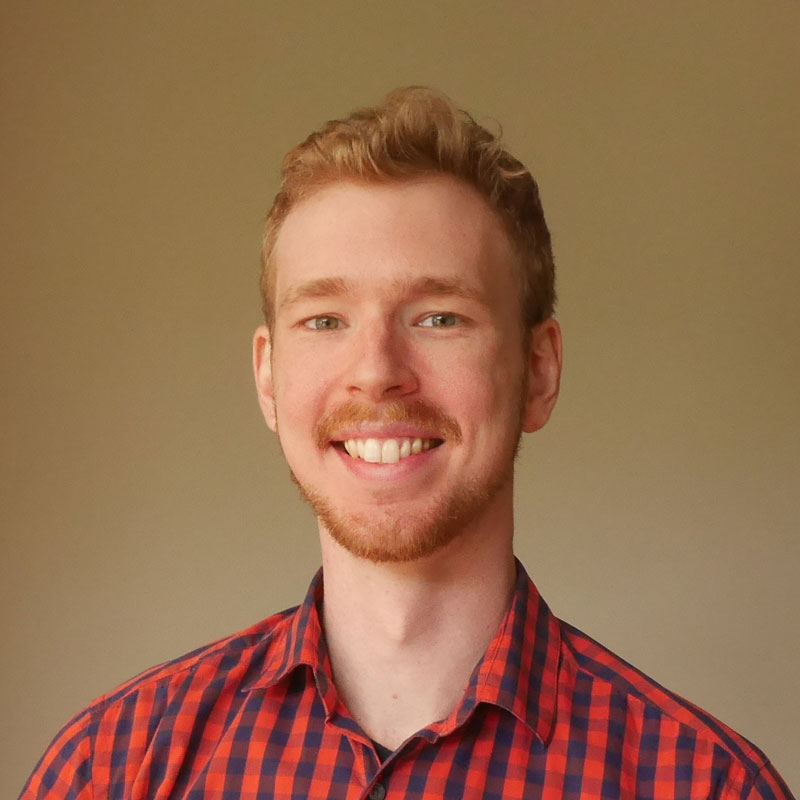 These serendipitous circumstances wouldn't last long, however: the studio in question was Interzone Games, infamous for spectacularly imploding among a mess of unpaid tax, wages and superannuation — among other indiscretions.
Although Boxer left the company before Interzone Games' doors unceremoniously closed, he told the Dev Diary podcast it was common for staff to not be paid for weeks on end, an early red flag in the company's infamous history.
Burnt out and living off savings, Boxer spent some time curating digital art exhibitions before travelling to North America for further specialist concept art training. However, this study was cut short after six months — another venture that fell victim to mismanagement from company owners.
Despite early career setbacks that may have scared others off the industry for life, Boxer's tenacious attitude and a love of art kept him going, eventually leading to a move to Australia's indie game development mecca of Melbourne.
'I was one of those really stubborn kinds of purists for a long time where I just wanted to draw and paint,' Boxer said. 'I wanted to make videogames or TV or film kind of media — that was what I was interested in.'
Establishing a foothold
Once again, Boxer found himself in the right place at the right time after the move to Victoria following some concept art and animation work. He attended an International Game Developers Association Melbourne event and was impressed by a concept pitch about the digital tabletop game Armello from League of Geeks. He wanted in.
Alongside League of Geeks co-founder and Creative Director Ty Carey and a small team of artists, Boxer helped to create the initial look and feel of Armello as we now know it.
At the time, the now well-established indie Melbourne studio was in its infancy, with most contributors working remotely on a freelance basis, Boxer included. Armello went through a successful Kickstarter campaign and was a strong success for League of Geeks, performing well enough to sustain ongoing content updates since its initial September 2015 PC release.

Boxer continued freelancing, picking up various projects which included working for mobile developer Millipede. All the while, Boxer carved out a niche designing cosmetic items for games on the PC marketplace, Steam.
Several of Boxer's creations made it into games such as popular competitive shooter Counter-Strike: Global Offensive. However, while potentially lucrative, making items for Counter-Strike involves a submission process, with no guarantee hours of hard work would be recognised, let alone see a return on investment.
'The hard part about it is that it's all working in a vacuum,' Boxer said.
'You never really get feedback as to what they're looking for, or why things aren't chosen. It's really hard to work that way. I wanted something more — something where I had a bit more direct agency over the outcome.'
Part of seeking greater control over his success, Boxer founded his own independent game studio, Twice Different. The company's first release was the free-to-play Bounce House, an endless bouncy castle mobile game awash with vibrant colours and over-the-top action. Aimed at younger players, Boxer learned plenty from the experience, but it wasn't commercially successful.
Arriving at the Ring of Pain
Inspired by fellow roguelikes The Binding of Isaac and I Am Overburdened, Boxer set out to make the sort of game he wanted to play. Well-versed in captivating card design from his work on Armello, he was certain of making more than merely a Slay the Spire clone. Learning how to code along the way, Boxer channelled his inspirations to begin prototyping Ring of Pain.
Ring of Pain is set in a living dungeon, where opponent cards actively chase you throughout each dungeon floor in a circular motion — forming the eponymous ring of pain in a way that felt eerily akin to the trials that hounded Boxer's early career.
Where Bounce House was cute and colourful, Ring of Pain leans into what Boxer likes best: dark, gothic horror. Thematically, the work of Japanese game studio FromSoftware encapsulates the "pervasive creepiness, but not full-blown horror" design he assigned to his weird and wonderful characters.
Read: How do you compose music for games? – Belinda Coombes on Ring of Pain
'I really love the Dark Souls approach to creature design, where it's kind of gothic and really creepy, Boxer said. 'But it's still not quite traditional horror.'
Development on Ring of Pain ramped up following a $30,000 grant from Film Victoria's Assigned Production Investment grant, which allowed Boxer to hire contractors to work on the music and sound design, as well as funding to assist with marketing and production later in development.
This initial support helped create a prototype that could be exhibited at various conventions around the world, which led to signing with San Francisco-based publisher Humble Games at Gamescom in 2019.
'[Humble Games'] terms matched what I was after, and between their extensive audience networks and having published the ports of Slay the Spire, it seemed like a great fit,' Boxer said.

Ring of Pain demoed strongly at conventions, including PAX Australia. However, as many game developers can attest, this doesn't necessarily translate to market success. Another obstacle to overcome was a global pandemic, which, fortunately, yielded minimal disruption to Boxer and his Twice Different team thanks to pre-existing remote working practices.
On 16 October 2020, Ring of Pain released on PC and Nintendo Switch to a warm reception, now boasting more than 1,500 reviews and climbing on Steam at a 92 per cent positive rate — a significant achievement. Boxer describes the nebulous Nintendo eShop ecosystem as a 'mystery', as the Switch version has not yet performed as strongly as expected, but the Steam performance alone has been enough to support continued development on Ring of Pain.
With Ring of Pain making a neat profit, Boxer has reinvested in the game, working on multiple major content updates post-launch. He hopes to eventually reach a version 2.0 and shape Ring of Pain into the sort of roguelike people want to play for 'hundreds of hours'.
There are new projects in the works, too. Boxer is collaborating with fellow Perth developer Jacob Janerka, known for making comedy adventure game Paradigm. Together, the duo are working on The Dungeon Experience, another comedy adventure, this time set in a whimsical fantasy tavern. Spreading his talents across multiple projects, Boxer has built a solid basis for success from the tricky cards he was dealt; and after all that, if anyone is capable of navigating the living dungeon of the games industry, it's him.