Following a successful Kickstarter campaign, Soedesco (Owlboy, Among the Sleep) has announced it will publish Australian-made game Airoheart, developed by the Gold Coast's Pixel Heart Studio. The game, which entered development in 2018, is heavily inspired by The Legend of Zelda and 16-bit adventure games.
In 2020, the studio was able to raise $28,492 to bring Airoheart to life, with the intention for it to launch both digitally and physically in 2022. With the aid of Soedesco, the team aims to hit this goal and launch their first-ever title.
'Knowing so many great games to come from Soedesco in the past, it was surreal to hear from them,' studio co-founder Samuel North said in a press release. 'I'm feeling blessed to have partnered up and to work with their lovely team behind the scenes.'
While a firm release date for the game has not been given, it does appear to be on track, with frequent updates from Pixel Heart Studio showing off newly developed features like updated maps and quality of life changes.
Read: The biggest Australian-made games coming in 2022 and beyond
'As our first-ever title, the reputation of Pixel Heart is on the line, so we want a complete and perfected experience,' the team wrote on Kickstarter. 'We won't release Airoheart until it is the absolute best we can make it!'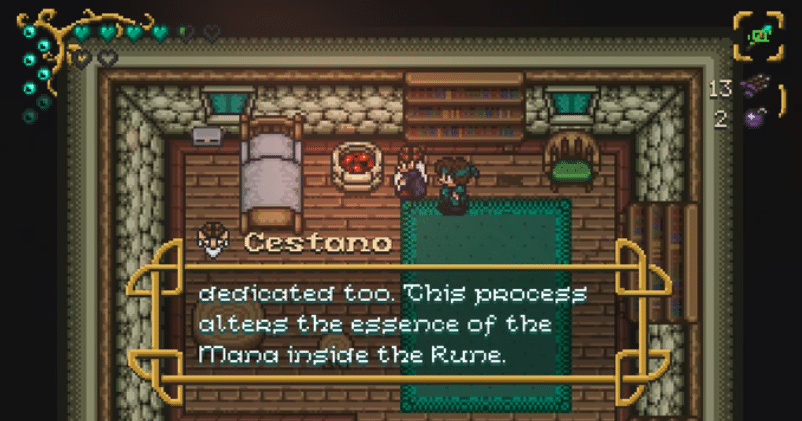 The scope of the game is ambitious: it aims to be a massive, open-world game with a lengthy, high fantasy narrative filled with puzzling dungeons, major bosses, and smooth, real-time combat. Early footage looks promising, and shows off an adventure that'll feel very familiar to fans of the 16-bit era.
In the story, you'll be a hero tasked with saving the land of Engard from a strange and sinister plot. As monsters roam and your hero journeys further, you'll meet odd characters, difficult bosses, and discover plenty of charming pixel oases.
You can look forward to seeing more of this intricate, Aussie-made adventure in the months ahead.