The events of 2021 have made it easy to forget just how good this year has been for games. We've already seen blockbuster hits in the form of Resident Evil: Village, Hitman 3, New Pokémon Snap and Ratchet & Clank: Rift Apart — and even that's just the tip-top of the iceberg. Heck, we even had a great WarioWare game this year.
Despite coronavirus-induced development delays and the general malaise of 2021, gaming has been an absolute blast this year, and the fun's not over yet.
There are plenty of excellent-looking 2021 games still on the menu, and much to get excited about.
From even more Pokémon games to long-awaited follow-ups like Age of Empires IV, here's every major game release still coming in 2021.
The Dark Pictures Anthology: House of Ashes (October 22)
Platforms: PS5, PS4, Xbox Series X/S, Xbox One, PC
October is the perfect month to get spooky, and House of Ashes aims to deliver those exact vibes in spades. It follows a group of Special Forces soldiers as they hunt for Weapons of Mass Destruction and instead end up awakening a hideous and bloodthirsty secret hidden beneath the Sumerian sands.
It's a nightmare situation, and one horror fans will love watching from afar. It's the third game in the Dark Pictures Anthology after Man of Medan (2019) and Little Hope (2020)
Guardians of the Galaxy (October 26)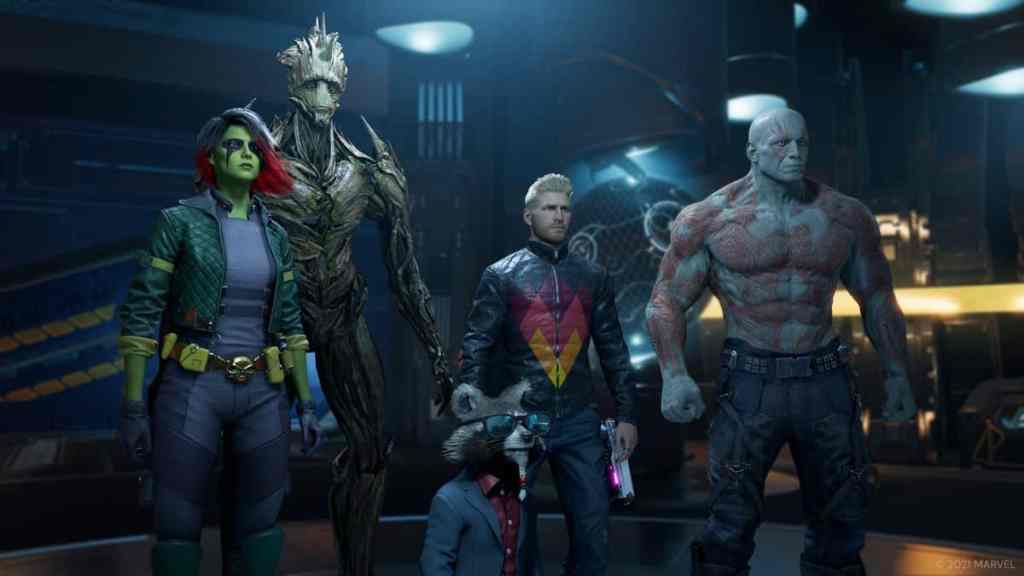 Platforms: PS5, PS4, Xbox Series X/S, Xbox One, PC, Switch (Cloud)
While Square Enix's Guardians of the Galaxy isn't tied to the Marvel movie or comic universes, it's still looking to be to be a high-speed, pop culture-filled blast in its own right. Taking control of Star Lord, you'll jump in, fly across space, tune in for some beats, and prepare to feel the heart and humour of the Guardians in a brand new way.
As you fly through the universe, you'll meet the game's wild cast of characters, interact with some familiar faces and carve out a path as one of the galaxy's greatest defenders.
Age of Empires IV (October 28)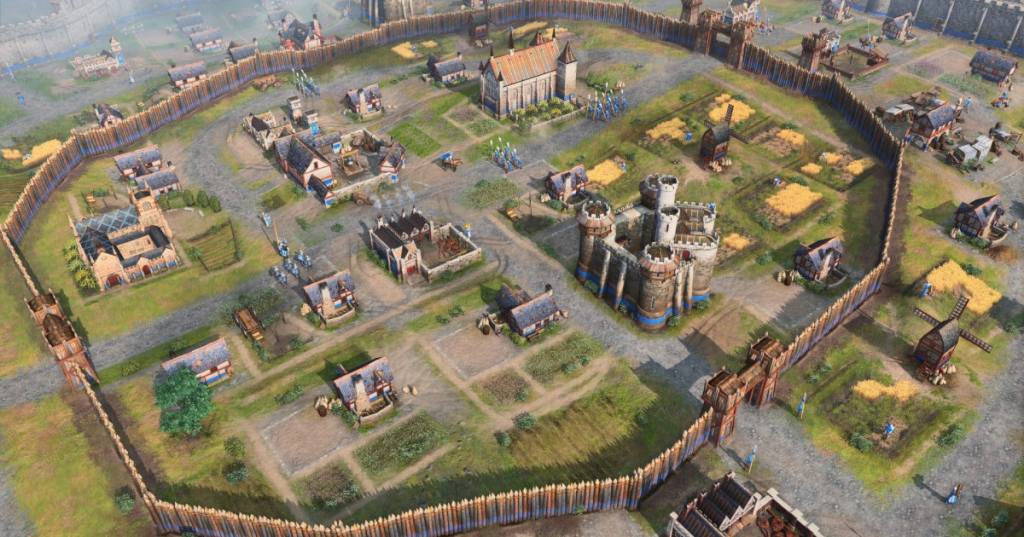 Platforms: PC
It's been a whopping 16 years since we last saw a mainline Age of Empires game, but the strategy franchise is finally returning for its fourth entry this October. With an updated graphical engine (naturally), brand new mechanics, and plenty of ways to build your ancient kingdom and conquer others, we hope this will be a welcome return to Age of Empires
It's time to get those cheat codes (BIGDADDY, POW) ready.
Riders Republic (October 28)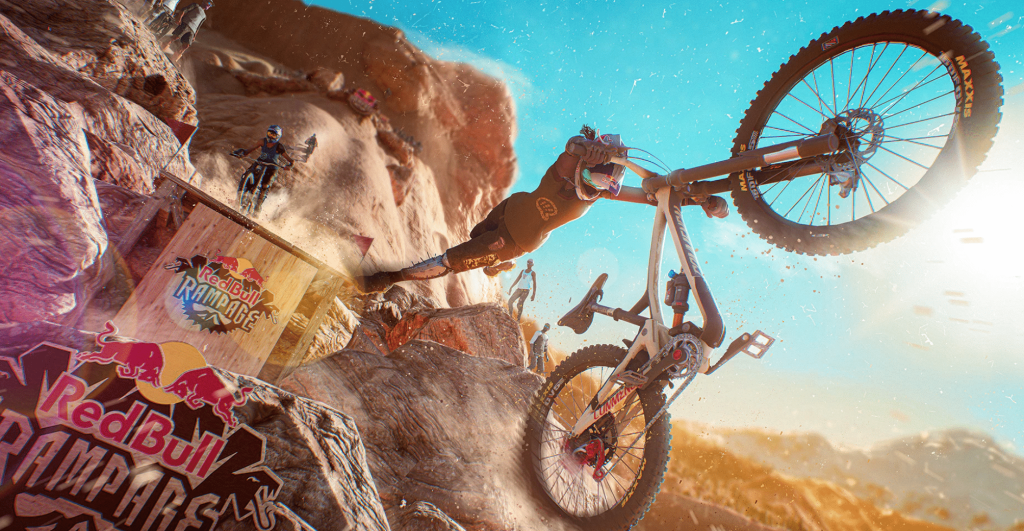 Platforms: PS5, PS4, Xbox Series X/S, Xbox One, PC
Part MMO, part extreme sports simulator, Riders Republic is focused on having fun and having a blast, whether you're skiing, wingsuit flying, mountain biking or snowboarding. In Riders Republic, you can either build your career to be the very best rider you can be, or you can hit the track to face off against other players in trick battles, races and challenges.
Mario Party Superstars (October 29)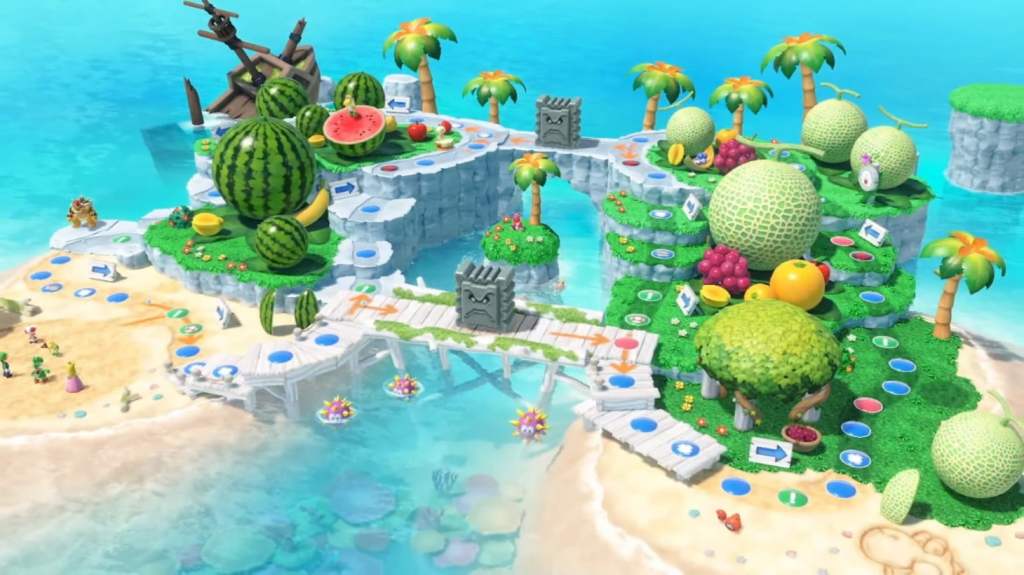 Platform: Nintendo Switch
If you're tired of playing the same old stages in Super Mario Party, you'll be happy about Mario Party Superstars. The next entry in the Mario Party franchise takes inspiration from the Nintendo 64 and GameCube versions of the game.
Here, you can expect new and remastered mini-games, classic boards and plenty of challenges to play through with friends. Unlike Super Mario Party, it's set to launch with online multiplayer so you'll be able to face off against your friends no matter where you are in the world.
Unpacking (November 2)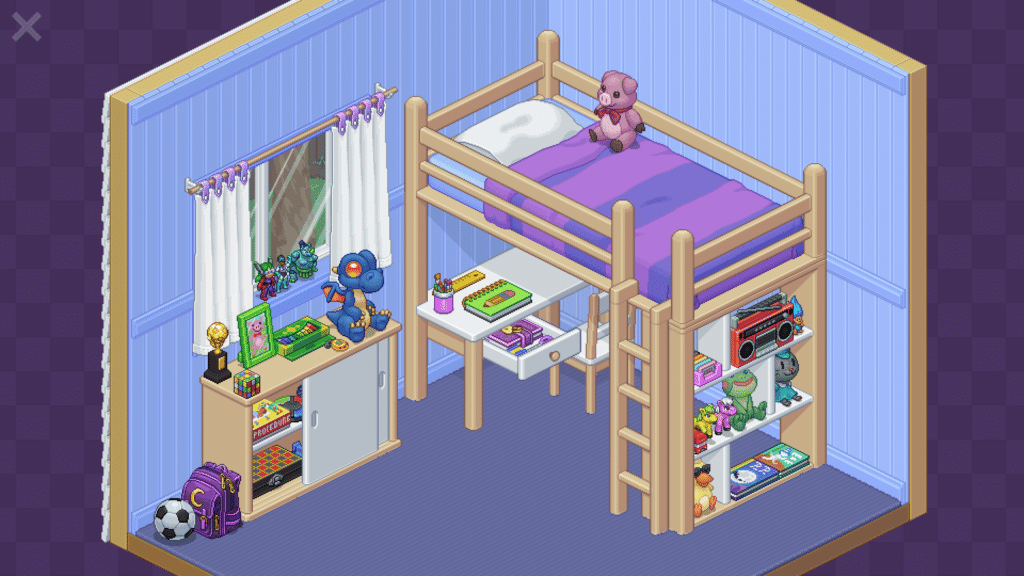 Platforms: PC (Later Switch & Xbox)
Unpacking is an upcoming moving simulator from the folks at Aussie studio Witch Beam — and it's already taken home the Game of the Year award at the Australian Game Developer Awards, so you know you're in for a fantastic time. With chill vibes, calming gameplay, and an overarching narrative, this might be one of the most essential 2021 games to keep an eye out on.
Just Dance 2022 (November 4)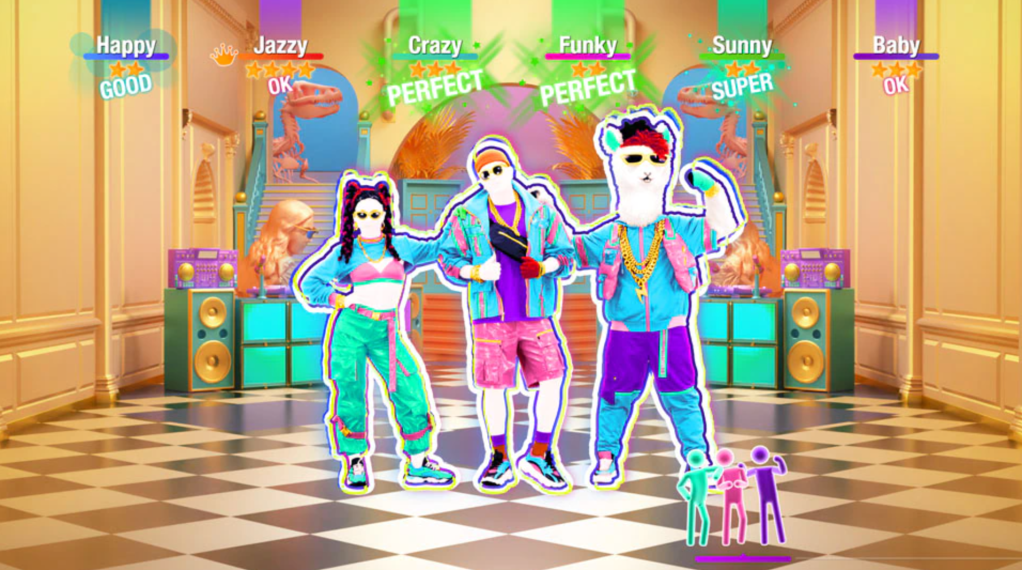 Platforms: PS5, PS4, Xbox Series X/S, Xbox One, PC, Switch
The Just Dance series has stagnated a bit over the last few years, with every new entry only being a slight improvement on the last. It's likely this year's game won't shake up the formula much either — but if you've never tried the games before, they're an absolute blast.
Stay fit, have a bit of a dance, and don't take yourself too seriously. That's how Just Dance operates and in 2021, that's really what we all need.
Call of Duty: Vanguard (November 5)
Activision Blizzard continues to be in hot water with ongoing legal drama, but that doesn't stop their annual franchises from continuing to roll out. The 2021 entry in the annual Call of Duty franchise is being headed up by Sledgehammer Games. There's a big focus on the campaign this time around (at least, from what we've been shown), and how it revolves around the actions of four different soldiers from various countries, who will eventually come together to create the world's first special forces unit.
Aside from the campaign, there'll be a hefty multiplayer component (of course), while the series' battle royale mode Warzone is still ticking along. Will this one top the supremely well-received Modern Warfare from 2019? We'll see.
Forza Horizon 5 (November 9)
Platforms: Xbox Series X/S, Xbox One, PC
The latest entry in open-world racing game Forza Horizon hits Xbox and PC this November. Car fan or not, these games are absolutely spectacular and somehow seem to push the limits of video game graphics with each new entry. Forza Horizon 5 is set in Mexico, and hopes to show off the sunny, colourful side of the country.
Read: Xbox console shortage to continue into 2022, says Xbox boss Phil Spencer
Forza Horizon 4 looked absolutely stunning, so we're eager to see how Forza Horizon 5 will fare on a new generations of consoles. If you've never thought to try a racing game before, the Horizon series is a great place to start.
The Elder Scrolls V: Skyrim Anniversary Edition (November 11)
10 years after its initial release, the infamously ubiquitous first-person RPG Skyrim is getting yet another release. Bethesda is remastering the game once more for the new generation of consoles, and is packing in a decade's worth of content into this version – expansion packs, mods, the works.
Shin Megami Tensei V (November 12)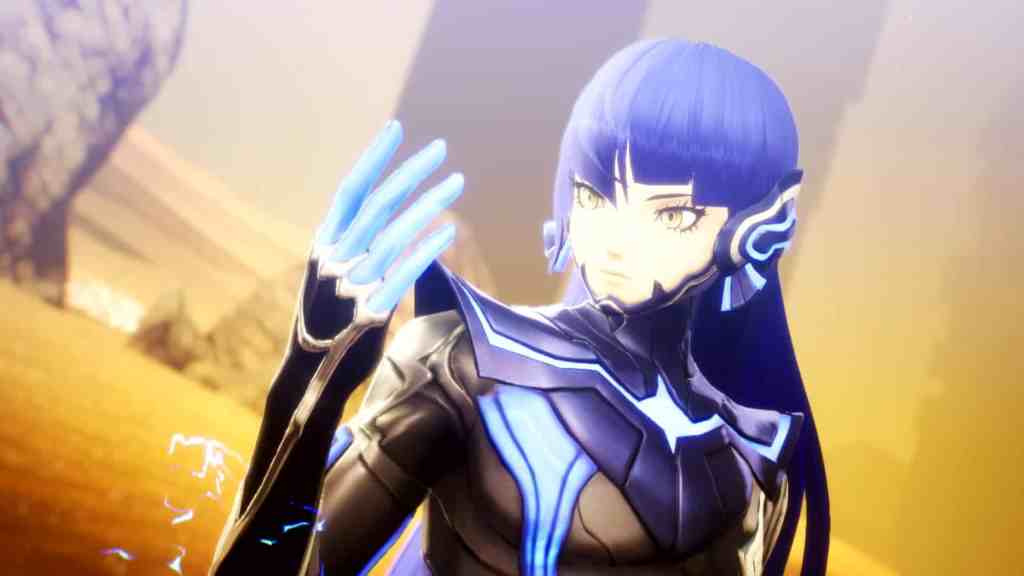 Platform: Nintendo Switch
Shin Megami Tensei V is the latest entry in a storied Japanese RPG series, and it's hard to believe it's actually nearing release after hearing about it for so long. The last entry in this series was released in 2013, but this November, you'll be able to dive in with the latest post-apocalyptic, demon-catching adventure from Atlus.
Fans of the popular series spinoff Persona 5 might want to pay attention to this entry, but be warned: the mainline Shin Megami Tensei games are typically far more challenging.
Pokémon Brilliant Diamond + Shining Pearl (November 19)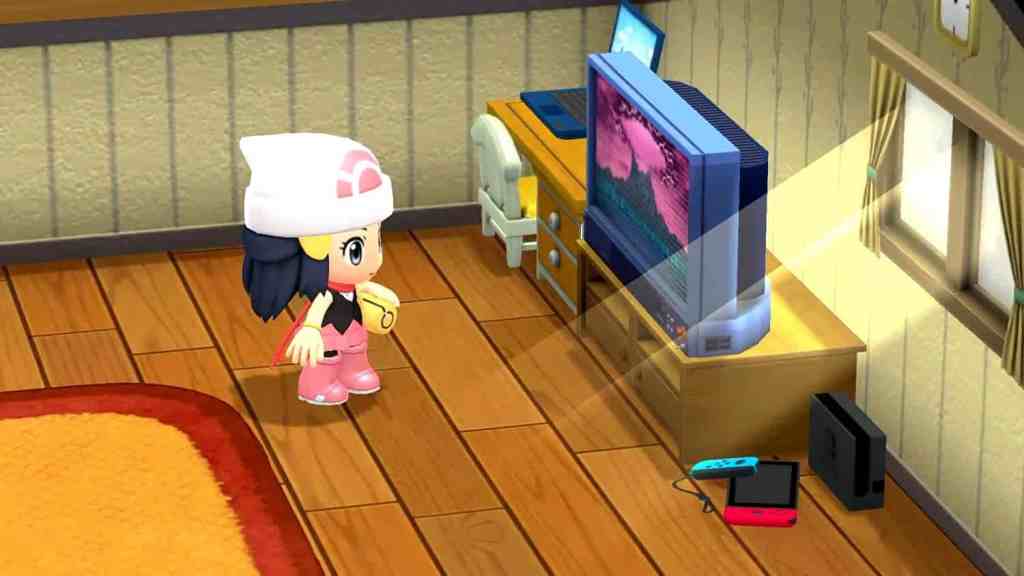 Platform: Nintendo Switch
Pokémon Brilliant Diamond and Shining Pearl will remaster two of the best Pokémon games in series history. Whether you spent your childhood mining gems in The Underground or you're new to the franchise, both Brilliant Diamond and Shining Pearl will be real treats for November.
This go around, you'll be able to dress up your Pokémon for contests, try on new outfits and even explore beautiful caverns with your mates. And of course, there'll be plenty of Pokémon to catch and battle.
Battlefield 2042 (November 19)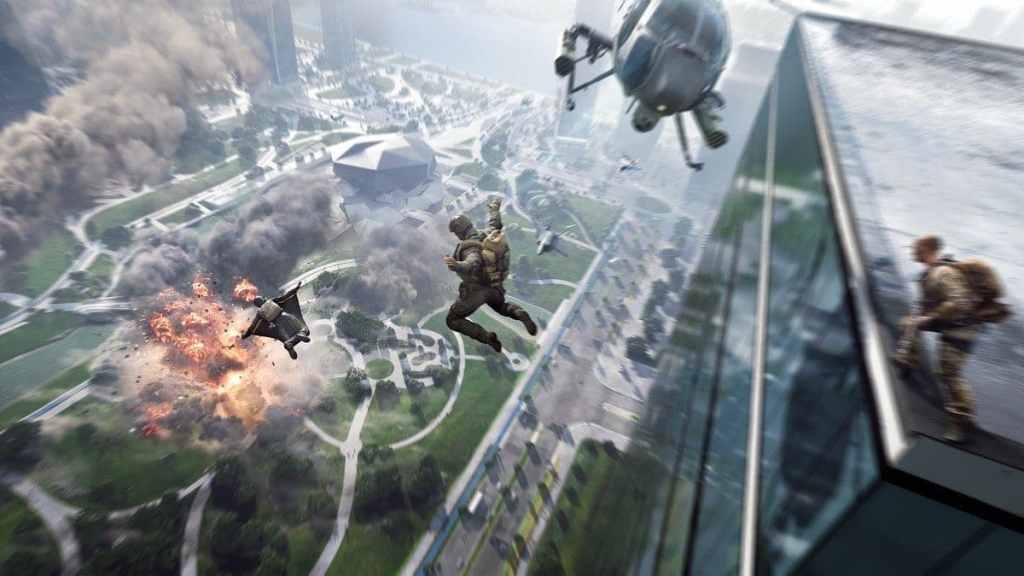 Platforms: PS5, PS4, Xbox Series X/S, Xbox One, PC
Battlefield 2042 is the next first-person shooter on the menu, and whether you enjoy your team-based survival battles, your battle royales or just going it alone, there'll be something here for you.
This go around, Battlefield 2042 is taking inspiration from the future with new high-powered weaponry, tech-heavy arenas and plenty of new ways to inflict damage.
It's also focusing on the chaos of large-scale battles in an effort to capture the excitement of the franchise's heyday.
Len's Island (November 26)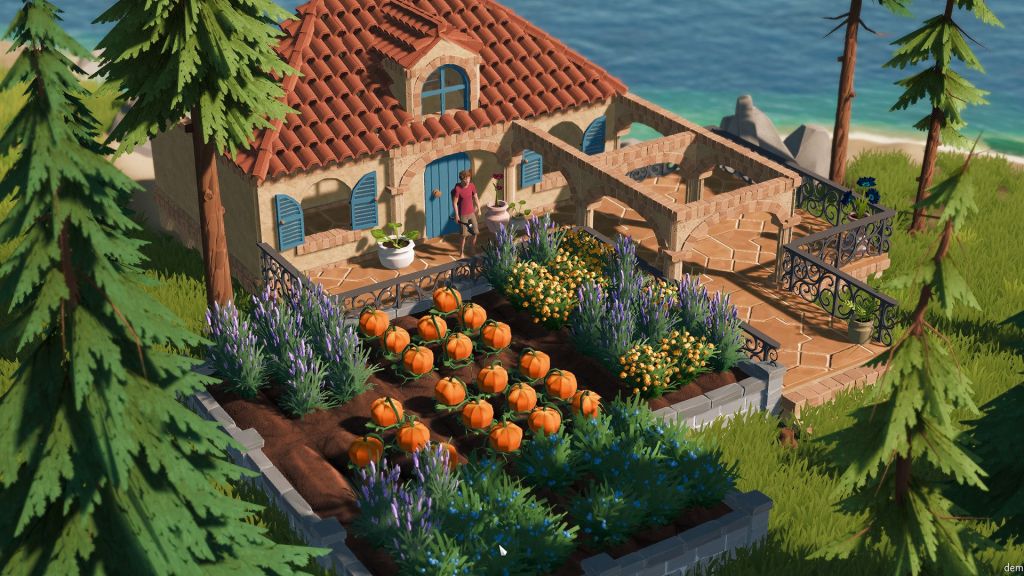 Platform: PC
Len's Island is another great, Australian-made game coming your way in November — and if you're a fan of Animal Crossing or Diablo, you might want to keep this one on your radar. On the surface, it looks like a gorgeous new life sim, but there's also a layer of RPG-style dungeon-crawling and action-adventure underneath the surface.
It's trying out a few different things, and while it is launching in an Early Access state, from what we've seen so far there should still be plenty to do and see when it hits Steam.
Solar Ash (December 2)
Solar Ash is the followup to the excellent 2D indie action game Hyper Light Drifter. Developer Heart Machine has shifted its focus this time around to concentrate on speed, flow, and movement in a 3D space.
Like Hyper Light Drifter, it's got a striking visual design and a stylish interpretation of sci-fi. Given how well-received their first game was, we're looking forward to seeing whether Solar Ash will make the same impact.
Update: Advance Wars™ 1+2: Re-Boot Camp has now been delayed until 2022, so its entry here has been removed. There's plenty of other games to look forward to this year, though!
Halo Infinite (December 8)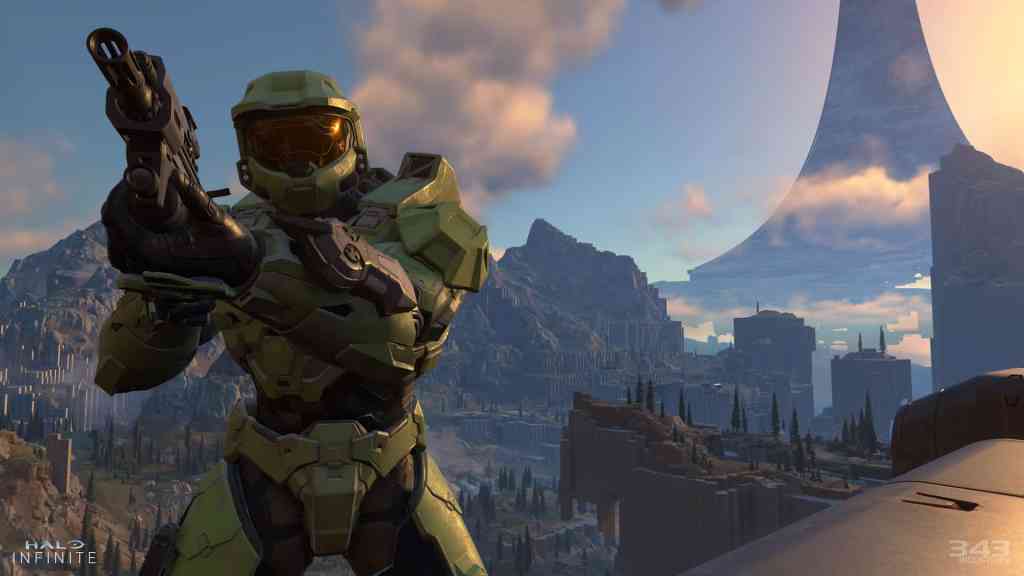 Platforms: Xbox Series X/S, Xbox One, PC
Rounding out the whopping list of 2021 games is Halo Infinite, the highly anticipated first-person shooter set to continue the long-revered Halo legacy. We've been hearing about the game for years now and if early multiplayer beta tests are anything to go by, everyone should be in for a real treat when it finally launches.
This title will likely dominate December, so don't be surprised if you start hearing more about the classic franchise as we get closer to those breezy holiday months. For now, it does appear to be the last major title on the 2021 gaming calendar but stay tuned to GamesHub and we'll keep you updated on upcoming games.