The lack of onscreen representation for marginalised groups in video games has been a prominent industry topic in recent years, and Melbourne International Games Week (MIGW) continued this discussion throughout its 2021 program.
At Games Connect Asia Pacific, the theme of the conference was "Raising the Bar", an idea that many speakers and panellists, and others throughout Games Week, examined in relation to representation and diversity.
I attended talks on a variety of topics, including queerbaiting and depictions of LGBTQI+ people, accurate inclusion of Middle Eastern music and culture, and Indigenous representation in Australia, and they all touched on a common idea: faithful onscreen representation is virtually impossible without a diverse development team behind the scenes.
Javiera Cordero, a trans Puerto Rican woman working as a producer and customer success lead at Beamable, discussed this topic in her GCAP talk, 'Cultivating conditions for serendipity.' She commented that representation of trans people in the video game industry 'isn't a trans issue; it's a cisgender issue,' and one that must start offscreen.
'If the actual intention is to lift up women, BIPOC [Black, Indigenous, and People of Colour], and people of underserved backgrounds, then we must be critical of the reach, access, and limited impact of our current systems'.
In order to improve our offscreen diversity, we need to analyse the contexts in which games are made and funded.
Does the industry help facilitate the creation of diverse games?
In terms of funding, Film Victoria is a major contributor in the Victorian games sector. They offer a range of funding opportunities for developers, starting from "up to $80,000 towards a prototype", and climbing as high as "$300,000 for production work".
In the guidelines for their investment program, Film Victoria lists 'strong…cultural outcomes' under the desired criteria for projects requesting funding. Additionally, 'diversity consulting' is considered a relevant production cost.
However, it's made clear in the guidelines that less experienced teams shouldn't expect to receive these full amounts for each category, if offered funding from Film Victoria. The maximum listed is "$80,000 for production", barely a quarter of the previous amount that would likely only be given to well-established development teams.
This poses the question: how does having limited access to funding impact the ability of smaller indie studios to produce diverse projects?
This topic was discussed in a PAX Australia panel titled 'Decolonising Gaming Spaces', hosted by Rae Johnston. Matiu Awarāwhiti, a Māori game developer at 4Phase Games, responded to a viewer's comment about developers who 'don't have the budget for a cultural consultant'. Awarāwhiti emphasised the importance of making cultural consultants a priority and being respectful of the content you want to include.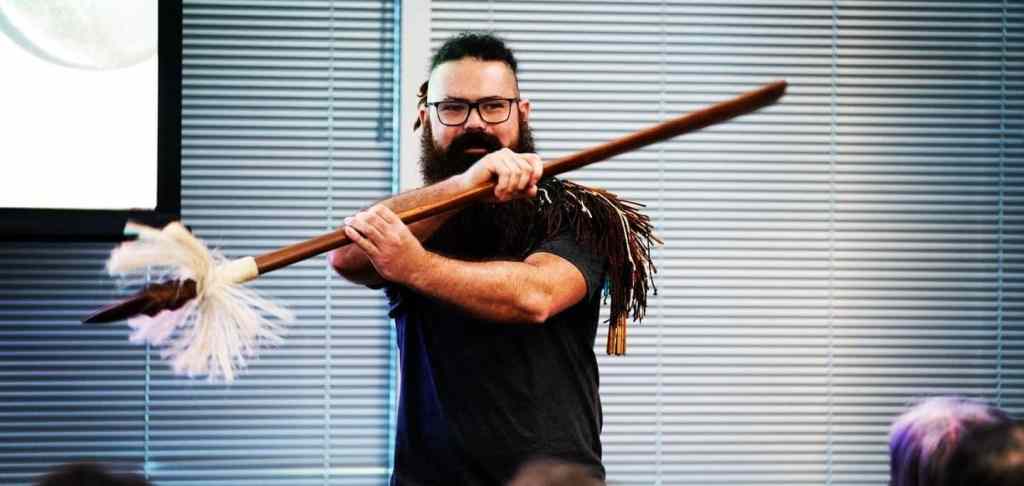 'If you don't have the budget, then make the budget. If you're using Indigenous stuff and you don't have a consultant, don't use that stuff', Awarāwhiti said.
Morgana Watson, Awarāwhiti's fellow panellist and developer at 4Phase Games, discussed the appropriate way to navigate cultural consulting for your projects, if you've found the funding.
'If you're gonna tell Indigenous stories or have Indigenous representation in your game, then you need to have them with you from the beginning,' Watson said, claiming this lack of Indigenous involvement from the start of the project is the 'most common mistake' made by non-Indigenous game developers.
Phoebe Watson, an Indigenous Australian game designer working at DragonBear Studios, and the fourth member of the panel, supported these statements by adding that game developers should 'take care of [their] consultants.' Watson, a proud woman of the Gunditjmara tribe, claimed that having Indigenous culture in games is 'so shiny, brand new at this point that [they are] still navigating the waters, and it's terrifying.'
All the panel members attested to the fact that no singular Indigenous consultant can provide all the answers. As Morgana Watson puts it, 'some non-Indigenous people will ask one Indigenous person [a question], and if they get the "yes" then they assume that is a "yes" for everyone, which is really annoying'.
To further explore the concept of 'Raising The Bar" for diversity in games, I spoke with the creative director of DragonBear Studios, and Phoebe Watson's colleague, Paulina Samy.
Samy is currently working with DragonBear on the co-operative fantasy game Innchanted, which is heavily influenced by Indigenous Australian culture.
The Innchanted team have been collaborating and consulting with various members of Indigenous Australian communities since the beginning of the project, and Paulina mentioned that diversity within development teams is essential for 'highlighting different perspectives that make the world of your project rich.'
One Indigenous artist told Samy that she would love to see her children appreciating their Indigenous culture through a video game, as it would help to normalise cultural diversity and encourage them to 'reclaim their pride.' This conversation stuck with Samy, representing a journey that many people of colour experience as they navigate the often Eurocentric presentation of the world and acknowledge that their 'differences are to be celebrated.'
I asked Samy for her thoughts on this year's GCAP theme in relation to diversity, and she remarked that 'every single diverse person you hire or train helps raise that bar,' but it's also about 'raising the bar of your own expectations' and interrogating your thinking. We all need to evaluate 'the processes of each studio's hiring [and] content creation,' and 'how that is inclusive, or trying to be more inclusive.'
Having also worked as a diversity consultant herself, Samy commented that she can only draw from her own 'narrow experiences and perspectives,' and that it's important for developers to recognise that their work 'isn't going to represent every single person' in that community.
Samy and her team have spent years consulting for Innchanted, and they've included a disclaimer within the game that acknowledges the groups they've consulted with, and the fact that they are not trying to represent all of Indigenous Australia.
It's clear that work needs to be done at all levels of the video game industry. Studio hiring processes and individual attitudes towards diversity need to be interrogated. More emphasis needs to be placed on funding for diversity consulting, and the stories of marginalised groups need to be treated with respect and consideration.
This is the dedication required to 'raise the bar' for diversity in the video game industry. Without commitment offscreen, we can never have authentic, respectful representation onscreen.
---
This piece was commissioned as part of the 2021 Wordplay games writing mentorship program, a partnership between GamesHub and Melbourne International Games Week. Special thanks to mentors Brendan Keogh, Dan Golding, Rae Johnson, Alice Clarke, Jini Maxwell, and Edmond Tran.