Technicolor Games
VFX Reporting Analyst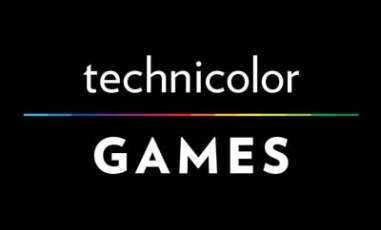 Job Description
The production compliance discipline ensures that the organization's performance is driven by the procedures and guidelines established by the company. To achieve that, the department sets up internal controls and audits, determines action plans to solve problem related to conformity, implements changes to existing policies or new ones, provides comprehensive training, and leads reporting initiatives.
The Production Compliance team is now expanding its service portfolio and Power BI adoption across all MPC film offices across the globe. You will respond for all the Reporting and Analytics demands within the team, reporting to the Global Head of Production Compliance at MPC.
You will deliver a suite of advanced Power BI dashboards for Senior and Executive Management within Technicolor Production Services. Centered in the Production demands, you will work with different stakeholders to understand their data needs and ensure they are getting the most value and insights from their data. The successful candidate(s) must be highly skilled in Power BI and a subject matter expert in one or more: Analytics, Data Visualization or Report Automation.
Environment and Culture The ideal candidate should show a culture of high performance and foster positive and professional relationships, while adapting to the speed of change and the fluctuations required by the business complexity. The candidate should be able to perform in a volatile, uncertain, and ambiguous work environment, which means, presenting the resilience levels to function and manage its stress in this employment condition.
Key Soft Skills
Management: Highly organized and analytical; good use of initiative and decision-making; autonomous; adept in skillfully juggling tasks; ability to work effectively in a fast-paced environment, with a strong sense of urgency to achieve results
Communication: Honest and attentive; good listening skills; good presentation and written/verbal comms; good at and open to teaching others.
Curiosity: Likes to investigate; always interested on knowing how things work, curious to look for new ways to do things, making is faster and more efficient.
Detail oriented: Sees value in order and processes, appreciates, and delivers accuracy, able to predict how details can influence the functioning of a system.
Problem Solving: Likes to detect and solve problems; creative approach to solve challenging situations; forward-planning; a critical thinker who loves to make things better.
People Person: Team player who can build relationships with stakeholders and work with diverse teams; collaborative and approachable, but able to be firm when needed.
Key Hard Skills
Data Analysis / Analytics: Expertise in Microsoft Power BI, Power Automate, Power Apps, Power Query / Pivot, VBA Macros, DAX.
Graphic Design: Develops visually stunning dashboards in Power BI that provide actionable insights. Designs dashboards that are clean, clear and are visually pleasant.
Data Modelling / Transformation: Data wrangling, mining, and modelling large datasets from different sources, as well as automating processes. Proficiency in MS SQL Server, PostgreSQL, knowledge in R and/or Python as well is an advantage.
Agile background: Knowledge in AGILE tooling (JIRA /Confluence) and AGILE processes.
Cloud Analytics: Working with Cloud based analytics, Azure, Google, AWS (desirable).
Microsoft Suite: Proficient in Microsoft Office 365 Excel, Word, PowerPoint, SharePoint.
Generic Responsibilities
Main Responsibilities:
Working with the Compliance team & business stakeholders to scope and document needs.
Translating complex data requirements into specifications for report development.
Providing work completion estimates to the Compliance team and other stakeholders.
Applying SQL to query databases, cleanse, test and align data from disparate sources.
Designing and producing effective dashboards which promote data driven decision-making.
Ensuring data integrity, accessibility and documentation is upheld across your portfolio.
Supporting Service Desk and Compliance to troubleshoot and resolve issues with reporting.
Delivering beginner to intermediate level Microsoft Power BI training (where necessary).
Analytics:
Data mining, statistical analysis, trend analysis, forecasting, predictive modelling.
Identifying opportunities, risks and recommend corrective actions.
Monitoring existing & develop new KPIs and metrics to identify correlations and root causes.
Data Visualization:
Identifying the business use case(s) and "telling the story" through data.
Simplifying analysis using effective Power BI data visualizations and usability features.
Automation:
Ensuring data models, queries and processes are optimized and automated.
Modernizing legacy Excel reporting into insightful Power BI reports and dashboards.
Qualifications
A highly analytical background within a Business Intelligence, Analytics or Data Team.
Working with Human Resources, Finance, Sales, or Operations Management data.
3 to 5 years of professional experience
Experience within the VFX industry is an advantage
Additional Information
Please click here to review our privacy notices for job applicants.
If you require assistance applying, please reach out to talent@thefocus.com and we'll be happy to assist.
TECHNICOLOR IS AN EQUAL OPPORTUNITY EMPLOYER Technicolor complies and prohibits against discrimination on the basis of race, religion, creed, color, national origin, ancestry, medical condition (including genetic characteristics), mental and/or physical disability or handicap, marital status, sex, age, veteran status, citizenship status, sexual orientation, gender identity, political party preference, political belief, socioeconomic status, familial status, registered domestic partner status, military service, pregnancy, childbirth and related medical conditions and any other characteristic or activity protected by federal, state/provincial or local law.
All your information will be kept confidential according to EEO guidelines.
Company Description
MPC is one of the world's leading visual effects studios, creating high-end VFX for the advertising and feature film industries. We are constantly looking for the best talent in the world, enthusiastic people that come to work every day with the desire to be a part of some of the best work in the industry.