Gasket Games
Senior FX Artist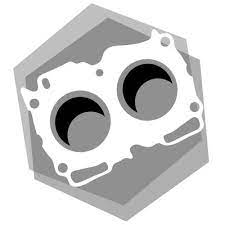 Senior VFX / Real-Time FX Artist
Gasket Games is growing, and we are looking for a Senior FX Artist to join our Art team. In this role, you will work with the Art Director and creative stakeholders to contribute to a AAA client project. You enjoy the creative iterative problem-solving process required to bring original concepts to life. You thrive in teams and would be described by your peers as a teammate who is always willing to go the extra mile in order to raise the bar.
In the future, you will also have the opportunity to define and collaborate on the development of original IP content.
This is a full-time, permanent position with our team.
What will you do?
Collaborate with 3D Artists, Technical Artists, and Art Directors to establish and maintain the FX art direction within the game style of the project
Work with Team Leads and Art Directors across disciplines to enhance gameplay, characters, environments, UX/UI, and memorable cinematic moments
Optimize FX in a range of styles for in-game and in-engine use, stylized and realistic FX using traditional animation techniques and pre-rendered simulation capture
Create in-engine materials and shaders with the assistance of the technical art team and software engineers
Organize and maintain the FX assets while adhering to and improving the FX pipeline
Creating textures for particle usage
Troubleshooting technical and artistic issues related to FX
Must Have Qualifications
Professional experience as a VFX / FX / Real-Time FX / Effects Artist
Advanced knowledge of real-time particle systems, shaders, materials, and texturing
Proficient with creating and modifying textures
Familiarity in 3D graphics and excellent knowledge of a 3D production pipeline
Experienced using Unreal EngineBlueprint (or other), Adobe Photoshop and After Effects, Maya and/or Houdini FX
Solid understanding of memory and performance limitations with the ability to create within these limitations
Able to communicate well with others via writing, remote meetings, or in person, taking the time to articulate your ideas and listen to other perspectives
Able to collaborate well with others on your team and across the organization generally
Earnestly strive to improve & hone your craft as well as mentor less experienced FX artists to become better contributors
Nice to Have Qualifications
Previous Personal or Professional experience working in Unreal 4 or Unreal 5
Experience creating artist tools and establishing production pipelines
Experience creating games on multiple platforms (PC, Console, etc.)
Finally, a little about Gasket Games Corp. We are a growing studio of people who enjoy playing games together as much as we enjoy making them together. We have a high bar for quality within our games and mutual respect within our company culture. Our office is located in downtown Vancouver, right outside the Waterfront SkyTrain station, surrounded by great places to eat.
We offer very competitive benefits including:
Competitive salary
Choose your own working style: remote, hybrid, or in-person. You choose which works best for you
4 weeks of paid vacation, plus a studio closure over the Winter holidays
Participation in the Employee Share Option Plan
An extensive health and dental plan
An inclusive culture where you get to work with talented and respectful team members
Weekly studio updates with the whole staff so that everyone knows what's going on
Frequent virtual team events as well as in-person activities when possible
Gasket Games is a safe, supportive, diverse, and inclusive environment where people from all walks of life are welcome and belong. If the role and our studio sound interesting to you, we would love to hear from you!