Insomniac Games
Manager, Animation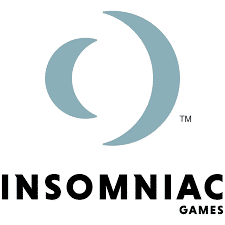 Our Animation Department is growing and we are looking for an Animation Manager to join our team. As an Animation Manager you will be responsible for ensuring project quality and the well-being of team members by managing a group of Animators and Leads across multiple projects. The role provides a critical component of the studio's mission to create games that have a positive and lasting impact on people's lives by helping foster an environment of craft excellence, collaboration, and positivity.
Essential Duties and Responsibilities include the following:
Supervises direct reports on the Animation team, and participates in strategy and decision-making as a member of the department's leadership group
Meets regularly with team members to mentor and offer experienced guidance, provide constructive feedback, conduct performance reviews, and facilitate the team's best work
Manages the career growth and development of direct reports
Evaluates team members' goals and objectives and ensures that department goals are being met
Evaluates schedules in conjunction with pod leads and project management, ensures that teams deliver against project goals and pillars
Advocates studio cultural values and fosters an environment of craft excellence and collaboration
Assists the Department Head with project staffing, hiring, and onboarding
Works with Department Head and other Managers to determine best practices and guide Leads in their implementation across all animation groups across all projects
Fosters a safe work environment by ensuring all complaints and concerns related to inappropriate or unprofessional conduct in the workplace are addressed immediately
Develops training opportunities to support the development of team members at the group or individual level
Builds and maintains relationships with peers and other senior leaders to align project and departmental priorities
Regularly plays games in development and reviews scripts to provide feedback and help identify opportunities for craft development
Other duties may be assigned
Supervisory Responsibilities: Directly supervises a team of animators and animation leads on various projects. Carries out supervisory responsibilities in accordance with the organization's policies and applicable laws. Responsibilities include interviewing, hiring, and training employees; planning, assigning, and directing work; appraising performance; rewarding and disciplining employees; addressing complaints and resolving problems.
Education and/or Experience:
Eight plus years related experience and/or training/education; or equivalent combination of education and experience
Shipped a AAA game in an animator or manager role preferred
Experience in a lead role preferred
Other Skills:
Expert knowledge of the principles of writing, performance, and design
Strong written and verbal communication skills
Must be able to present ideas clearly and work well within a large team environment
Ability to make effective and persuasive speeches (scripts) and presentations on controversial or complex topics to top management, public groups, and/or boards of directors
Proficient with the Microsoft Office Suite
Proficient with Final Draft and/or other screenwriting software
Photoshop and Illustrator a plus