University of Canberra
Master of Information Technology and Systems (973AA.6)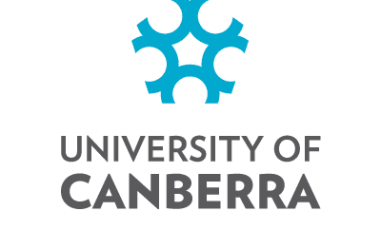 Shape your career in IT with the help of UC
If you're considering a move into a career in ICT but concerned that your lack of knowledge and experience in this field will hinder your career prospects, relax – this course has everything you need to forge a successful career in IT – fast!
No matter what your background, this course has been designed around those with no formal study or employment background in IT.
In this course you will get to explore the key areas of the 'Skills Framework for the Information Age' and gain a comprehensive and thorough understanding of software technology and engineering practice.
Highly flexible, this course also covers the fine details of database design and engineering management and offers a variety of delivery modes to help you balance your study with other commitments, including weekday classes during business hours and in the evenings.
As part of UC's commitment to Work Integrated Learning (WIL), you will also get the opportunity to undertake an internship within a professional organisation, which will help you gain necessary practical skills and improve your chances of securing your ideal IT job.
This course offers the chance to specialise in either Artificial Intelligence and Machine Learning, Cloud Computing, Cybersecurity, Data Science, IoT & Robotics Network Technologies and Project Management.
Study a Master of Information Technology and Systems at UC and you will:
gain an introduction to software technology and engineering practice
be brought up to speed with the latest industry processes and strategies
learn about security, support and operating a quality, professional IT practice
be able to choose from a range of cutting edge specialisations
study information technology and systems in the workplace
cover key contemporary IT issues
gain exposure to top level industry contacts
possess the skills to confidently pursue a career in IT
gain a globally recognised qualification.
Work Integrated Learning (WIL)
WIL is an integral component of the UC Master of Information and Technology course as it offers students the opportunity to gain valuable hands-on experience and build professional relationships through real work, or work-like placements.
To ensure our students have access to the right people and places, UC works hard to foster close industry connections and regularly engages with industry partners who possess both the skills and experience to provide specialised knowledge and training opportunities.
All course content is reviewed annually by our Course Advisory Group which is made up of a panel of highly qualified and respected industry experts.
Career opportunities
The UC Master of Information Technology and systems is a globally recognised and industry respected qualification that is designed to help you secure a career in any of the following areas:
Chief Technology Officer
Network manager
Cybersecurity specialist
Programmer
Web and mobile developer
Business and systems analyst.
Course-specific information
Applicants need to have completed an Australian bachelor's degree in any field or equivalent, be fluent in the use of a desktop computer, and have excellent English spoken and written communication skills. No previous IT knowledge is assumed.
This course is fully accredited by the Australian Computer Society, at the Professional level.
A clear pathway of study exists between this degree, the Graduate Certificate in Information Technology and the Graduate Diploma in Information Technology
Professional accreditation
Full accreditation at Professional Level with the Australian Computer Society.