Swinburne University of Technology
Bachelor of Games and Interactivity/ Bachelor of Applied Innovation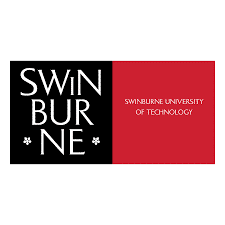 Type of institution: University/Higher Education Institution
Level: Undergraduate
CRICOS: 00111D
Gaming and interactive play are embedded in our culture, even in non-game-related industries. This makes Swinburne's unique Bachelor of Games and Interactivity/Bachelor of Applied Innovation double degree particularly apt to those who recognise the role innovation plays in society's development. Our teaching philosophy aims to get to the creative core of play. Gain important knowledge about how games are developing as a cultural industry. Collaborate in small and large interdisciplinary groups designing, developing and playtesting games in a studio environment. Engage in subjects involving game development, animation, media studies, psychology, business, and software engineering – all leading toward the development of an original game title in your final year. Graduate prepared to work in interactive content creation, game design, interface design, and rapid prototyping. Or pursue a non-games career in the broader media, multimedia and communications sectors. Your innovation skills will also provide career options such as innovation lead, strategic designer, human-centred researcher, and innovation strategist.
Structure
Students must complete 400 credit points comprising: Eight [8] core units of study (100 credit points)
Eight [8] units of study from the Games and Interactivity major (100 credit points)
Six [6] units of study from the Applied Innovation major (100 credit points)
Eight [8] units of other studies comprising a co-major, minor/s or electives (100 credit points).
Subjects
Games and Interactivity
Applied Innovation
Standard entry requirements
Successful completion of one of the following: the Victorian Certificate of Education (VCE) or its equivalent, such as an interstate or international Year 12 qualification
Completion or partial completion of an approved tertiary qualification (including Certificates IV (completed), Diplomas, Advanced Diplomas, Associate Degrees and Degrees). Applicants without a formal qualification may be considered for entry upon completion of the STAT test. Course prerequisites: VCE Units 3 and 4 – a minimum study score of 25 in any English (except EAL) or 30 in English as an Additional Language (EAL) or equivalent.
Study pathways
Pathways allow students to progress from one qualification to another where the first course is recognised as an entry requirement and/or provides advanced standing to the second. Credit is granted in recognition of previous study and/or experience and allows students to gain advanced standing towards their course. Applicants are assessed on a case-by-case basis. Learn more about credit.