Unpacking, the beloved Australian-made moving simulator, is leading the charge for nominations at the 24th annual Independent Games Festival (IGF) Awards alongside the spooky card game, Inscryption. Both Unpacking and Inscryption have garnered four nominations across audio, design and narrative categories, with the games going head-to-head in their respective awards.
From an entry list of over 400 titles, both Unpacking and Inscryption made a massive impact, becoming the most-nominated titles for 2022. Given the prestige of the IGF, it's a massive achievement — and one that should be wildly celebrated.
While Unpacking has already made a huge impact on the Australian independent games scene, it's great to see it recognised on a wider, global stage. Inscryption is another, similarly phenomenal game, and deserves every accolade it's getting.
Read: The making of Unpacking: From bullet-hell to domestic heaven
Amongst the list of nominees for 2022, there are also worthy shoutouts for indie titles like Toem, Sable, Overboard! and Aussie-made gem, Webbed.
Here's the full list of the nominees for the 2022 IGF Awards.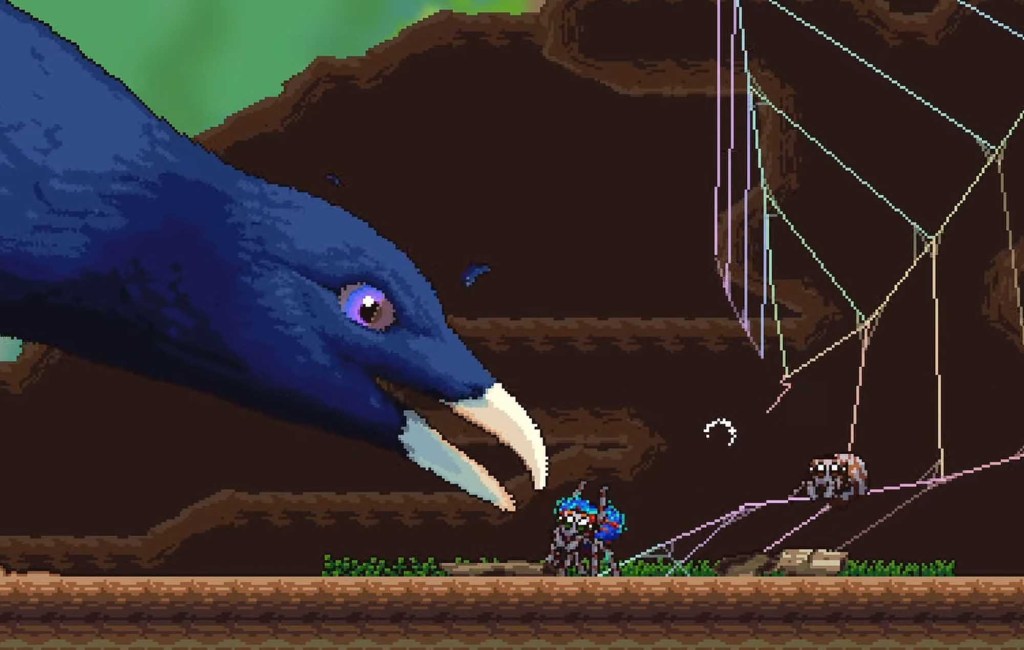 Seumas McNally Grand Prize
Cruelty Squad
Inscryption
Loop Hero
The Eternal Cylinder
Unpacking
Unsighted
Honourable Mentions include: Toem, Norco, Overboard!, Saturnalia, Dodgeball Academia, Webbed, Fuzz Dungeon
Excellence in Audio
Toem
Unpacking
Jett: The Far Shore
Mini Motorways
Sable
Inscryption
Honourable Mentions include: Severed Steel, A Musical Story, Death's Door, The Vale: Shadow of the Crown, Kena: Bridge of Spirits, Overboard!, The Wild at Heart
Excellence in Design
Inscryption
Unpacking
Overboard!
Strange Horticulture
Webbed
Midnight Protocol
Honourable Mentions include: Loop Hero, Unsighted, Mini Motorways, Card Shark, KeyWe, Sunshine Heavy Industries
Excellence in Narrative
Last Call
Neurocracy
Closed Hands
Overboard!
Inscryption
Unpacking
Honourable Mentions include: Card Shark, Norco, The Big Con, Tux and Fanny, Opus: Echo of Starsong, Sable, Blackhaven
Excellence in Visual Art
The Eternal Cylinder
Behind the Frame: The Finest Scenery
Papetura
Fuzz Dungeon
The Wild at Heart
Jett: The Far Shore
Honourable Mentions include: Inscryption, A Musical Story, Kena: Bridge of Spirits, Saturnalia, Stonefly, Cris Tales
Best Student Game
Cai Cai Balão
Abriss – build to destroy
Letter Lattice
SmallLife
Nainai's Recipe
Live Adventure
Honourable Mentions include: Astreia's Gift, There You Are, The Bleeding Tree, dumpling,love, Lysfangha, Jivana, Hook Up, Come with Me
Nuovo Award
Memory Card
Okthryssia and Saturnia's Bureaucratic Adventures
Space Hole 2020
Tux and Fanny
Cruelty Squad
Sparkles & Gems
Fuzz Dungeon
Cuccchi
Honourable Mentions include: Last Call, The Shape of Time, The Under Presents, ~Song of Homunculus~, Card Shark, The Vale: Shadow of the Crown
The 2022 Independent Games Festival Awards take place during this year's Game Developers Conference (GDC), which will be held in-person and virtually from March 21 to March 25.