Did you play and love Hades from Supergiant Games? Well, it seems like the folks at Super Evil MegaCorp (Vainglory) did too, as the studio has simultaneously announced and released TMNT Splintered Fate, a roguelike dungeon-crawler that takes a lot of good inspiration from Hades, and is based on Teenage Mutant Ninja Turtles, exclusively for Apple Arcade.
An action game designed with an isometric perspective, TMNT Splintered Fate takes on the ambitious task of weaving an engaging, ongoing narrative that persists and unravels as you attempt (and likely fail) multiple runs of procedurally-generated dungeons – much like Hades.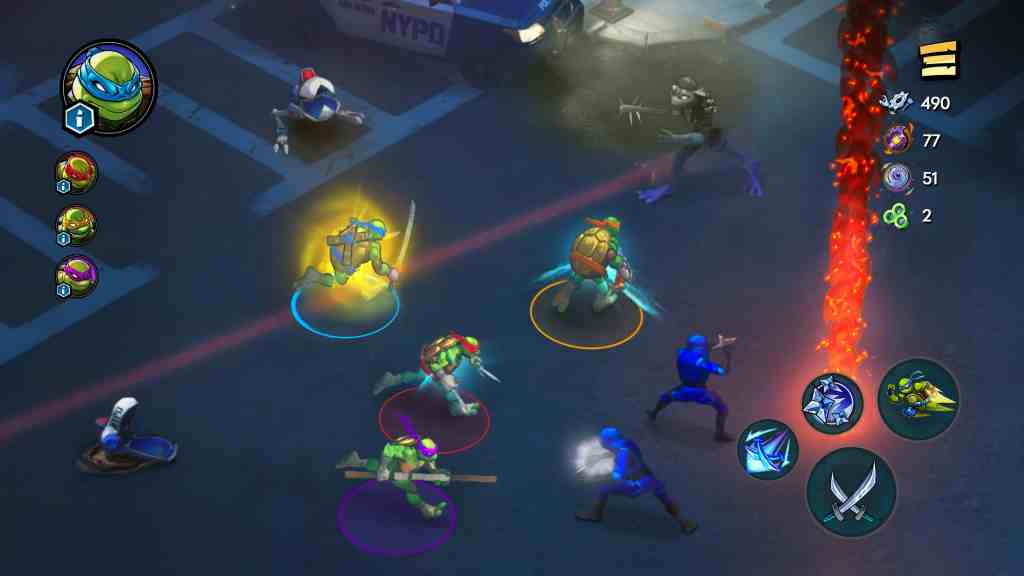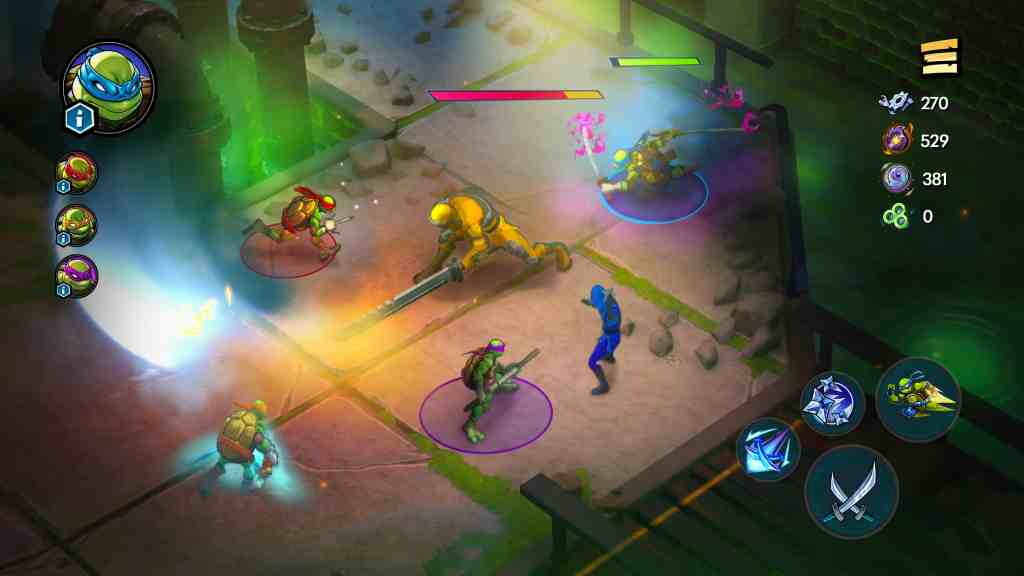 The story of Splintered Fate is penned by Tom Waltz, a writer known for his work on the Teenage Mutant Ninja Turtles comics (among many other titles), including the critically acclaimed The Last Ronin, which has also been confirmed for a blockbuster video game adaptation.
While TMNT Splintered Fate can be played as a single-player game, it will support drop-in/drop-out cooperative multiplayer, allowing players to easily join friends, and assist them on their runs.
The game is playable on all Apple Arcade compatible platforms, including iPhone and iPad, as well as Mac computers and Apple TV, where it can run in a native 4K resolution. It will support traditional game controllers, as well as touchscreen controls.
Splintered Fate is an attractive prospect, especially for those with an affinity for the long-running franchise. The Teenage Mutant Ninja Turtles has been enjoying some revitalised interest in the video game space lately, particularly due to the very positive critical reception of Teenage Mutant Ninja Turtles: Shredder's Revenge.
Shredder's Revenge is a modern take on the franchise's 1990s foray into arcade beat-em-up games, and is available on all modern gaming platforms, though the mobile version is exclusive to the subscription game offering on Netflix.
TMNT Splintered Fate is now available on Apple Arcade.
The title comes as part of a big push from Apple Arcade, as it launches 20 new games – including the city-building game Citiscapes: Sim Builder from former SimCity developers, a new game from the developers of Words With Friends called Disney SpellStruck, and WHAT THE CAR?, the new comedy game from the makers of WHAT THE GOLF?.
GamesHub has affiliate partnerships. These do not influence editorial content. GamesHub may earn a small percentage of commission for products purchased via affiliate links.