Magic Fuel Games, a California-based development studio with several former Maxis (SimCity, The Sims) developers, has announced a new city-building management strategy game called Cityscapes: Sim Builder.
The game will release exclusively on the Apple Arcade subscription service, and is designed primarily as a mobile game, though it will be playable on other Apple Arcade compatible devices like iPad tablets, Mac computers and Apple TV.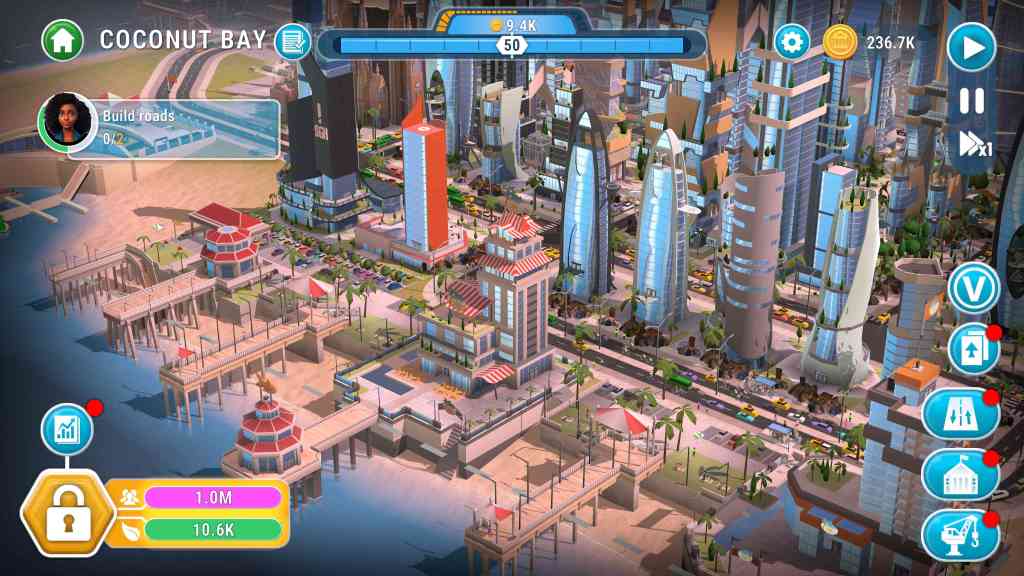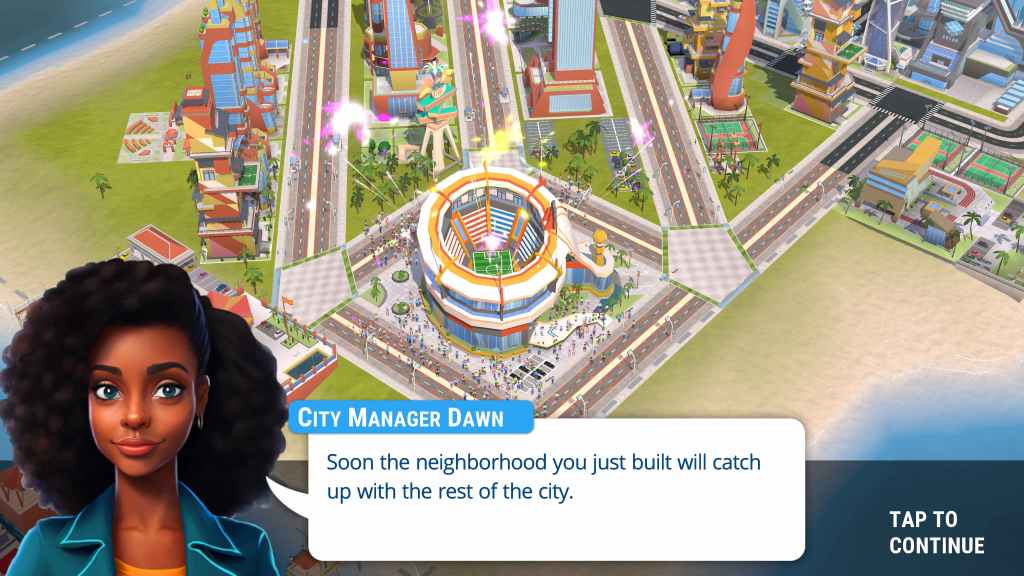 While Cityscapes: Sim Builder features several elements that have come to define the city-building genre over the last few decades – including the ability to build real-world landmarks – the title boasts a unique twist: Sustainability.
While managing the growth and finances of your city, decisions you make that have an impact on your overall sustainability will come into play. Decisions concerning power generation, building on natural environments, overdevelopment, and social agendas will play into the happiness of your citizens and your overall approval rating as mayor, and will also have more obvious effects, like pollution.
Cityscapes will not feature disasters at launch, as Kip Katsarelis, Chief Product Officer of Magic Fuel Games, confirmed to GamesHub. This seems like a bit of missed opportunity, not just because disasters have arguably been a signature element of city-builders since the original SimCity, but also because the focus on sustainability naturally leads us to think about the dramatic impacts it can have on the environment if neglected.
An expansion for Civilization VI, called Gathering Storm, explored the devastating effects of climate change on the planet – including how to best prevent it and deal with the consequences – and that feels like it could be a natural extension of Cityscapes. Games like Wood & Weather also offer a more lighthearted take on extreme weather conditions.
Nevertheless, a new take on the city-building genre from some of the minds that helped shape its modern form makes for an intriguing prospect.
Cityscapes: Sim Builder is now available on Apple Arcade.
The title comes as part of a big push for Apple Arcade, as it launches 20 new games – including the Hades-inspired TMNT Splintered Fate, a new game from the developers of Words With Friends called Disney SpellStruck, and WHAT THE CAR?, the new comedy game from the makers of WHAT THE GOLF?.
GamesHub has affiliate partnerships. These do not influence editorial content. GamesHub may earn a small percentage of commission for products purchased via affiliate links.