Apple has revealed a new word game for its Apple Arcade subscription service, an all-ages title that involves Disney and Pixar characters, and features both single-player and competitive multiplayer options. Called Disney SpellStruck, the title very notably features the involvement of David Bettner – one of the co-creators of the social word game phenomenon, Words with Friends – and his new studio, Fun + Games.
Disney SpellStruck is a crossword-style puzzle game with a few twists that mainly pertain to particular characters. One of its key features is Adventure Mode, which features a light narrative about a stolen golden tile, and several bespoke puzzles themed after different Disney and Pixar universes.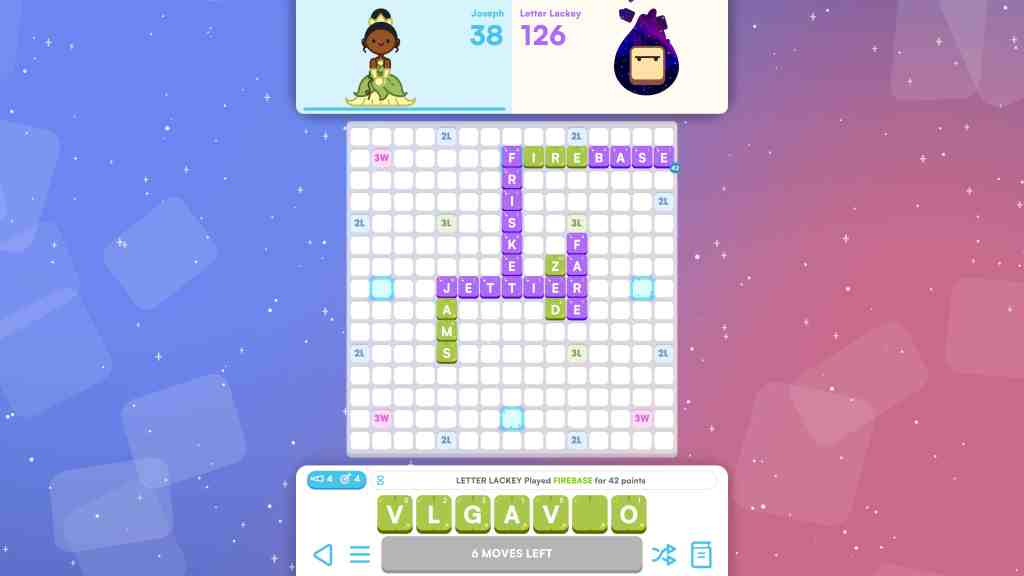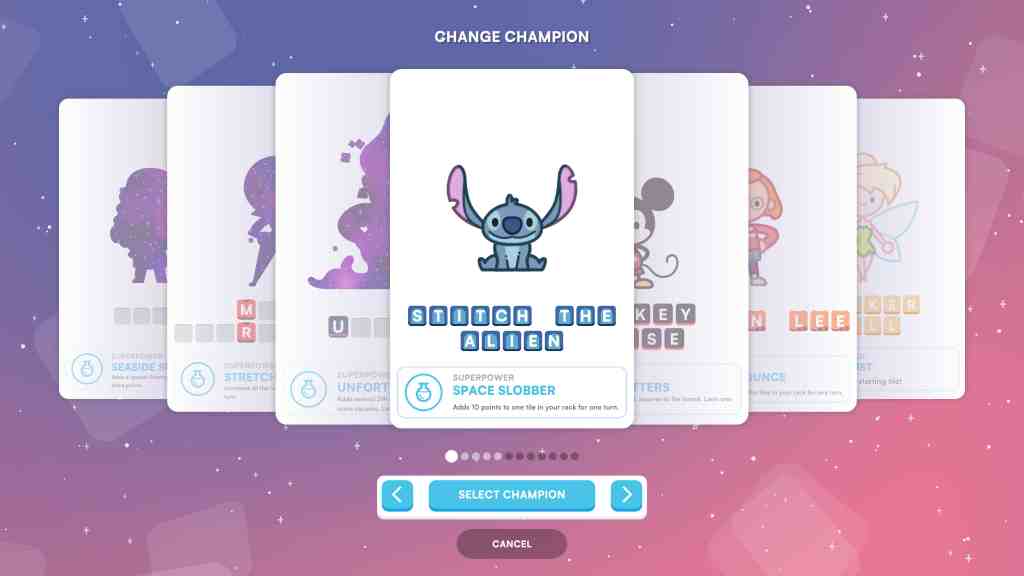 In an interview with GamesHub, Bettner said the difficulty of the game would scale, depending on how well the player does, to match the challenge to each individual skill level. He described the game as a 'relaxing' experience, rather than one where you're rushed for time.
SpellStruck will also feature competitive multiplayer modes, as well as Daily Challenges that feature a leaderboard component.
The game features characters like Mickey Mouse, Tiana, Stitch, Moana, and several more, and will be available on all devices that support Apple Arcade, including iPhone, iPad, Mac computers, and Apple TV.
While the variety and quality of mobile games offered by subscription services like Apple Arcade and Netflix continue to be impressive – with everything from home console-like experiences and innovative, artistic games that push the medium forward, it's not surprising that the most popular titles are the casual titles.
Word games, card games, puzzle games, and titles that generally present as more approachable experiences, especially to a mainstream audience, remain at the top of the usage charts, and are vital to the long-term successes of the model. Disney SpellStruck clearly has the components to capture a very wide audience, with its broad word-game appeal, and family-friendly Disney aesthetic.
Disney SpellStruck is now available on Apple Arcade.
The title comes as part of a big push from Apple Arcade, as it launches 20 new games – including the city-building game Citiscapes: Sim Builder from former SimCity developers, the Hades-inspired TMNT Splintered Fate, and WHAT THE CAR?, the new comedy game from the makers of WHAT THE GOLF?.
GamesHub has affiliate partnerships. These do not influence editorial content. GamesHub may earn a small percentage of commission for products purchased via affiliate links.