Apple Arcade is kicking off 2023 with four new original titles, with the most notable being a sequel to a cult game from Pokemon developer, Game Freak.
Pocket Card Jockey: Ride On! is the follow-up title to Pocket Card Jockey, a game released by Game Freak on the Nintendo 3DS. It's a mix of horse racing and solitaire, and tasks players with clearing a deck by trying to play cards that are one higher or lower than the focus card. How well you do correlates to the performance of your horse.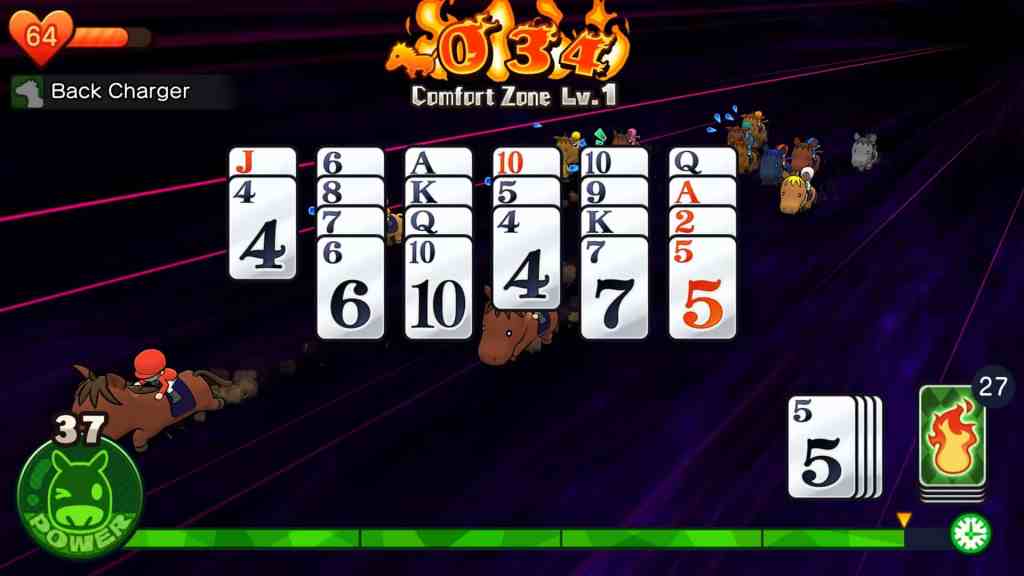 Pocket Card Jockey also incorporated a light RPG narrative, which Ride On! will hopefully include as well. It seems like a perfect game for mobile devices, and it's always nice to see Game Freak working on games that aren't Pokemon (Tembo the Badass Elephant was great – go check it out!).
Also new to Apple Arcade is Illustrated, a new jigsaw puzzle game from BorderLeap, the studio that made the very relaxing puzzle game Patterned, also on Apple Arcade.
Episode XOXO sees the service get an entry in the quietly popular genre of Western visual novels that revolve around dating.
And finally, there's a new title from publisher Noodlecake, called Squiggle Drop. It's a physics-based puzzle that requires you to draw your own shapes to try to solve a series of conundrums – which sounds like a great recipe.
---
Apple Arcade games and updates for January 2023
Here's the full list of new games and updates coming to Apple Arcade, per Apple:
6 January
Episode XOXO (Pocket Gems) — Developed by Pocket Gems' Episode Interactive Studio, Episode XOXO is an interactive storytelling game featuring an ever-growing collection of stories where players choose their own destiny — living out their stories with love, romance, adventure, and drama. The game will launch with five original stories (Little Star, The Royal Bachelor, No Time For Love, The Secret He Keeps, and Road To Wonderland), with plans for more stories to be added in future updates.
13 January
Illustrated (Border Leap) — Illustrated immerses players in beautiful illustrations and the stories behind them. Featuring creative gameplay that blends jigsaw and word puzzles, each puzzle begins with an illustration represented as an early concept sketch, paired with the concealed words of the artist's story behind their work of art. With every correctly-placed piece, the illustration comes alive with colour while the words of the story are slowly revealed. Upon completion, the full-colour masterpiece and story are revealed together in unity.
20 January
Pocket Card Jockey: Ride On! (GAME FREAK inc.) – Pocket Card Jockey originally released to great acclaim on the Nintendo 3DS, and while the basic rules are the same, the racing segments have been reborn in glorious 3D. Players will jockey their way to victory by clearing cards with sequential numbers in quick succession. The more cards they clear, the better their horse's mood will be — which in turn helps them charge energy during races. The position of their horse on the track determines the difficulty of their solitaire rounds. As players prepare for future races, they'll be able to take the beloved steeds they've grown on the racetrack and pair them up on the farm. The foal they produce will inherit their abilities and become their new partner on the racecourse. Breed generation after generation of racehorses in the quest to conquer all the biggest, most prestigious races in the world.
27 January
Squiggle Drop (Noodlecake) – Squiggle Drop is a puzzle game that uses creativity and imagination to solve charming physics puzzles by drawing a single shape. Players can complete over 100 puzzles, each with multiple and often surprising solutions, and earn rewards to build their very own Squiggletown. Unlock buildings, cosmetics, and various upgrades as players expand their own personal city.
Content Updates
The following games will be receiving content updates in January 2023:
---
Catch up on past Apple Arcade updates: