Netflix is continuing to increase the video game offering on its subscription service, adding three new games in March 2022. All of them are currently only available on iOS and Android.
The first and only original title is This Is A True Story from Frosty Pop. The developer is responsible for a handful of existing titles on Netflix Games, as well as a few gems on Apple Arcade – The Get Out Kids and Pinball Wizard.
This Is A True Story is somewhat of a serious game, created in collaboration with non-profit organisation Charity: Water.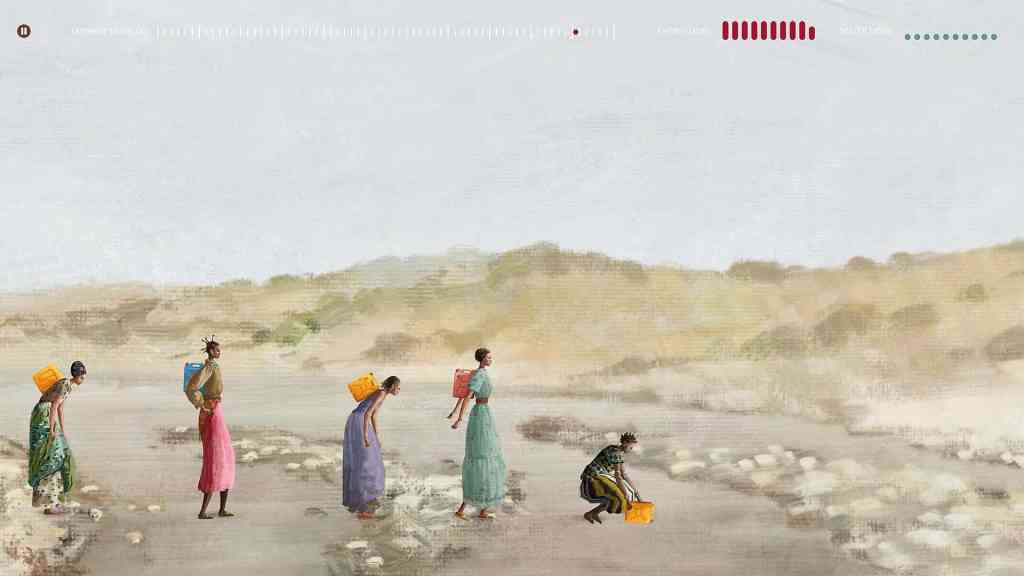 Seemingly timed with World Water Day on 22 March, This Is A True Story is a narrative experience set in Sub-Saharan Africa, portraying a woman's daily struggle to get clean water for her family. According to Netflix and Frosty Pop, the game is based on real-life experiences and stories gleaned from a series of interviews with those who live through it every day.
The second title comes as a bit of a surprise: Shatter Remastered is an updated version of what was a very good arcade action game originally released on the PlayStation 3 in 2009, in the early days of digital download-exclusive indie games.
The third and final addition to Netflix's games lineup is an updated version of hybrid shooter/runner game Into The Dead 2, which sees you sprinting and gunning down zombies in the apocalypse. Currently available on iOS, Android, and Nintendo Switch, Into The Dead 2: Unleashed will launch sometime before the end of the month.
So far, the games range on Netflix continues to lean heavily into mobile and portable titles, designed to be play on the go via the Netflix app, with no indication of a move to bring the service to televisions as of yet.
While PikPok and Frosty Pop have now released a number of titles, Netflix also recently acquired Finnish mobile developer Next Games and Oxenfree developer Night School Studios, with the intention to release more original titles soon.