The Game Developer's Choice Awards is always a great indication of the best of what video games had to offer in the past year. At the 2022 GDC Awards, the mix of independent titles sitting alongside blockbuster studio titles spoke to the sheer variety of excellent work that was released during 2021.
Australian title Unpacking was one of the most nominated games this year, and it also picked up a slew of nominations at the IGF Awards 2022, which took place prior to the GDC Awards. Other Australian titles recognised with nominations and honourable mentions were The Artful Escape and The Forgotten City.
Osama Dorias of Unity, formerly of WB Games Montreal, started the ceremony by denouncing NFTs, praising the unionisation movement, and asserting his intention to make as many bad dad jokes and puns throughout the awards – a promise which he absolutely kept. What's a video game artist's favourite soda? Sprite!
Unpacking ultimately ended up winning the award for Best Audio, as well as the Innovation Award. Psychonauts 2 picked up the award for Best Narrative, and Ratchet & Clank: Rift Apart took out Best Visual Art, as well as Best Technology.
The Game of the Year award was given to Inscryption, a game that also won every category it was nominated in at the 2022 IGF Awards.
The Ambassador Award was bestowed to Steven Spohn, director of accessibility organisation AbleGamers. The Lifetime Achievement Award was given to Yuji Horii, the creator and designer of the incredibly influential Japanese RPG series, Dragon Quest, a series celebrating its 35th anniversary this year.
The full list is below. Congratulations to all the finalists, honourable mentions, and winners!
---
2022 GDC Award Winners and Nominees
Best Audio
Returnal
Unpacking [WINNER]
Deathloop
Marvel's Guardians of the Galaxy
Forza Horizon 5
Honourable Mentions: Halo Infinite, It Takes Two, Genesis Noir, Kid A Mensia: Exhibition, Resident Evil Village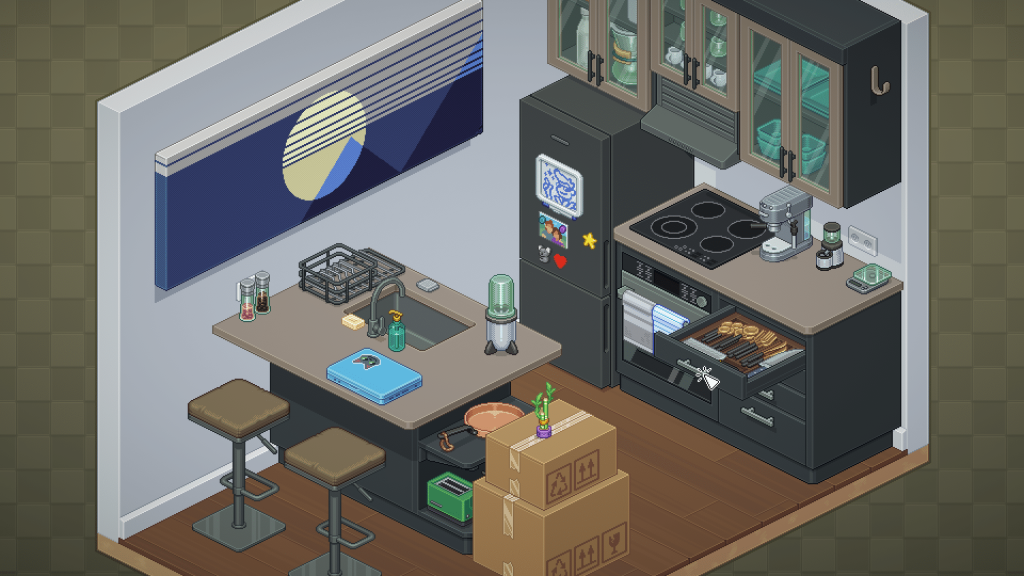 Best Debut
Kena: Bridge of Spirits
Valheim [WINNER]
Wildermyth
The Artful Escape
Sable
Honourable Mentions: Genesis Noir, ElecHead, Unsighted
Best Design
It Takes Two [WINNER]
Psychonauts 2
Halo Infinite
Deathloop
Inscryption
Honourable Mentions: Resident Evil Village, Unpacking, Death's Door, Loop Hero
Innovation Award
It Takes Two
Wildermyth
Unpacking [WINNER]
Inscryption
Deathloop
Honourable Mentions: Returnal, Chicory: A Colorful Tale, Loop Hero
Best Narrative
Marvel's Guardians of the Galaxy
Deathloop
It Takes Two
Psychonauts 2 [WINNER]
Unpacking
Honourable Mentions: Kena: Bridge of Spirits, Life is Strange: True Colors, The Forgotten City, Inscryption, Wildermyth
Social Impact Award
Before Your Eyes
It Takes Two
Life is Strange: True Colors
Boyfriend Dungeon [WINNER]
Chicory: A Colorful Tale
Honourable Mentions: Forza Horizon 5
Best Technology
Halo Infinite
Forza Horizon 5
Ratchet & Clank: Rift Apart [WINNER]
Returnal
Hitman 3
Honourable Mentions: Battlefield 2042, Resident Evil Village
Best Visual Art
Forza Horizon 5
Kena: Bridge of Spirits
Deathloop
Ratchet & Clank: Rift Apart [WINNER]
Psychonauts 2
Honourable Mentions: The Artful Escape, Genesis Noir, Returnal, Sable
Game of the Year
Inscryption [WINNER]
Forza Horizon 5
Resident Evil Village
Deathloop
It Takes Two
Honourable Mentions: Halo Infinite, Marvel's Guardians of the Galaxy, Psychonauts 2, Chicory: A Colorful Tale, Death's Door
Audience Award
Ambassador Award
Lifetime Achievement Award
Yuji Horii, creator and director, Dragon Quest series