The Independent Games Festival Awards for 2022 were as competitive as ever, given the incredibly strong array of indie titles that were released in 2021. Australia's beloved Unpacking led the charge for nominations at the 2022 IGF Awards, alongside Devolver's meta-narrative card game Inscryption, both of which graced GamesHub's Game of the Year 2021 awards.
Inscryption ended up sweeping every award it was nominated for, including Excellence in Audio, Narrative, and Design and the Seumas McNally Grand Prize award.
IGF chair Kelly Wallick hosted the awards, starting off by voicing a collective desire to be able to express and experience joy without guilt, and highlighting the ability of games to help express that joy through an incredibly tumultuous time for the world. She ended the awards by announcing that she was stepping down from the role after 7 years, to give the opportunity to someone new.
Congratulations to all the finalists, honourable mentions, and winners at the 2022 IGF Awards!
---
IGF Awards 2022 Winners and nominees
Seumas McNally Grand Prize
Cruelty Squad
Inscryption [WINNER]
Loop Hero
The Eternal Cylinder
Unpacking
Unsighted
Honourable Mentions include: Toem, Norco, Overboard!, Saturnalia, Dodgeball Academia, Webbed, Fuzz Dungeon
Excellence in Audio
Toem
Unpacking
Jett: The Far Shore
Mini Motorways
Sable
Inscryption [WINNER]
Honourable Mentions include: Severed Steel, A Musical Story, Death's Door, The Vale: Shadow of the Crown, Kena: Bridge of Spirits, Overboard!, The Wild at Heart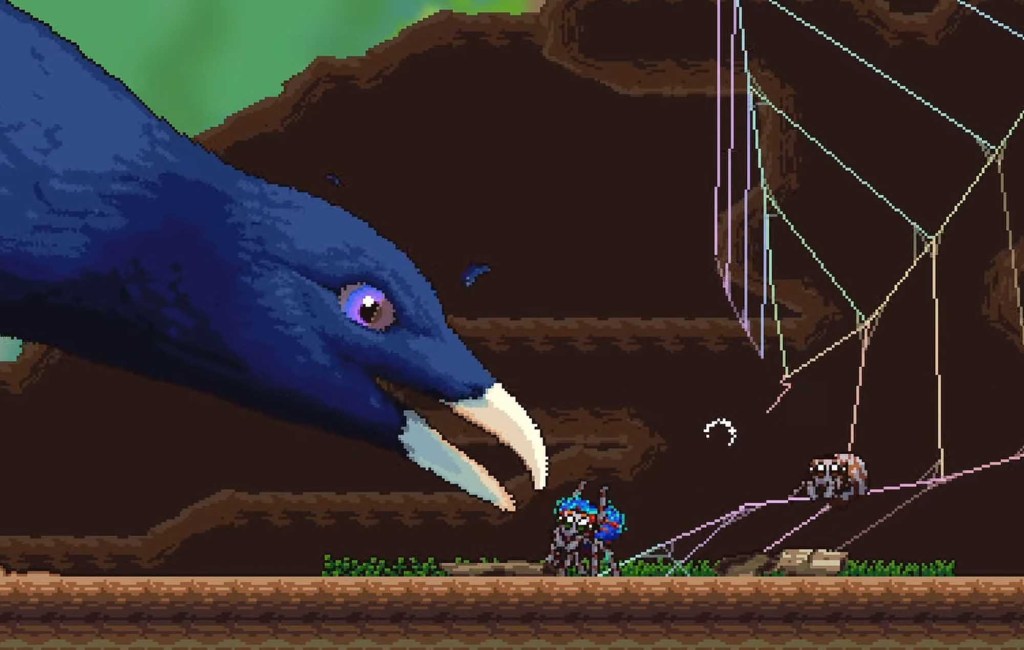 Excellence in Design
Inscryption [WINNER]
Unpacking
Overboard!
Strange Horticulture
Webbed
Midnight Protocol
Honourable Mentions include: Loop Hero, Unsighted, Mini Motorways, Card Shark, KeyWe, Sunshine Heavy Industries
Excellence in Narrative
Last Call
Neurocracy
Closed Hands
Overboard!
Inscryption [WINNER]
Unpacking
Honourable Mentions include: Card Shark, Norco, The Big Con, Tux and Fanny, Opus: Echo of Starsong, Sable, Blackhaven
Excellence in Visual Art
The Eternal Cylinder
Behind the Frame: The Finest Scenery
Papetura [WINNER]
Fuzz Dungeon
The Wild at Heart
Jett: The Far Shore
Honourable Mentions include: Inscryption, A Musical Story, Kena: Bridge of Spirits, Saturnalia, Stonefly, Cris Tales
Best Student Game
Cai Cai Balão
Abriss – build to destroy
Letter Lattice
SmallLife
Nainai's Recipe
Live Adventure [WINNER]
Honourable Mentions include: Astreia's Gift, There You Are, The Bleeding Tree, dumpling,love, Lysfangha, Jivana, Hook Up, Come with Me
Nuovo Award
Memory Card [WINNER]
Okthryssia and Saturnia's Bureaucratic Adventures
Space Hole 2020
Tux and Fanny
Cruelty Squad
Sparkles & Gems
Fuzz Dungeon
Cuccchi
Honourable Mentions include: Last Call, The Shape of Time, The Under Presents, ~Song of Homunculus~, Card Shark, The Vale: Shadow of the Crown
Audience Award