Ubisoft has announced the launch of Ubisoft Scalar, a new cloud-based technology that aims to revolutionise the way games are developed and played. According to a press release, Scalar is designed to 'unlock' the potential for video games by transferring each component of a traditional game engine into a distributed model in the cloud.
Games created using this propriety system will be able to take advantage of the 'infinite computing power' delivered by the cloud to create worlds that no longer rely on an individual's hardware to function.
'The Ubisoft Scalar team looks to establish a new game development framework focussed on crafting the ideal game design and experience, rather than working around traditional production constraints,' the press release reads.
It appears the technology will allow for on-demand service, with stops and starts based on player needs. This will also reportedly allow developers to update the game as needed and on the fly, with no downtime for players.
There's hope Ubisoft Scalar will contribute to a new generation of shared virtual environments and 'massively social experiences' where game worlds can be more persistent and realistic, accelerated by the cloud.
The system will be rolled out across Ubisoft's major studios, including Ubisoft Stockholm, which is currently working on a new IP that will leverage Scalar's potential. This may be the mystery Assassin's Creed Infinity title we've heard so much about – but there's no further information available just yet.
'Ubisoft builds on 35 years of continued investment in R&D and proprietary technologies, because technological independence is a critical differentiator,' Guillemette Picard, Ubisoft's VP of Production Technology said in a press release.
'Ubisoft Scalar is in line with that spirit, enhancing both our creativity and our unique co-development model with new, seamless ways to collaborate at a global scale. It marks a step forward and an exciting milestone for the gaming community.'
Ubisoft Scalar still has many challenges in its path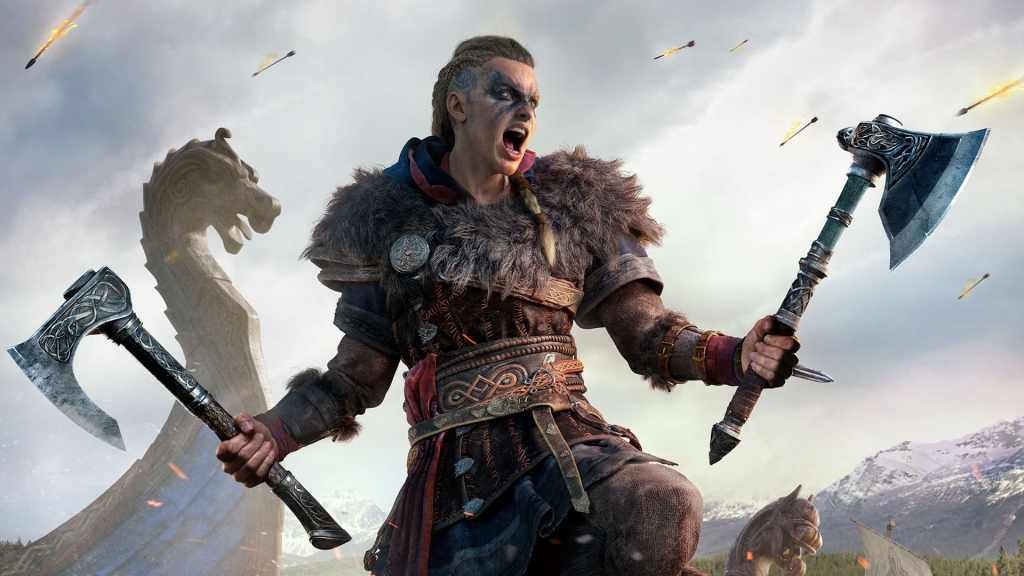 During the announcement presentation, Ubisoft answered several questions about Ubisoft Scalar, but notably avoided the prominent issue of internet speeds and energy output.
Cloud computing relies on power-hungry data centres to function, and while these centres can be optimised to become more efficient, they still require a phenomenal amount of energy to function. This was recently acknowledged in a sustainability report from Microsoft, which identified troubles with managing cloud-induced emissions.
According to Microsoft, the increased use of Xbox devices and cloud services led to a 23% year-on-year increase to 'Scope 3' company emissions in 2021 (emissions not directly controlled by Microsoft). While the company is looking to reduce this going forward, it's a complex process with no easy fix.
The use of Ubisoft Scalar, coupled with Ubisoft's implementation of NFTs – another power-hungry technology – means the company will likely produce increased emissions going forward. While there may be plans to mitigate the impact of these technologies, so far Ubisoft has not spoken on the issue.
Internet speeds similarly remain a challenge, particularly for players in countries like Australia, which ranked an abysmal 53rd in the world for fixed broadband speeds in 2021. With Ubisoft Scalar aiming to create cloud-native gaming worlds that don't rely on the individual hardware of players, it does appear games will become reliant on cloud computing going forward.
To run cloud-native games, players will need fast internet speeds, reliable service, and network consistency. Any latency or hiccups in this chain could lead to disruptions in the process – degraded visuals and input lag are currently an issue in existing cloud streaming services, and anything more that Scalar might require could also be affected.
Those without reliable internet will likely be unable to play these games at all, unless there are dedicated offline modes with reduced capacity, as seen in Microsoft Flight Simulator. So far, it's unknown whether Ubisoft Scalar will provide this option.
Going forward, there's still major questions about how the service will function. While the promise of video gaming worlds unchained by the limits of a single piece of hardware is exciting in theory, the practicality of this technology remains to be seen.
Scalability, flexibility and more creative freedom are worthwhile goals, but the work to get there still seems far out of reach.