Electronic Arts
UI/Visual Experience Designer - EA SPORTS™ FC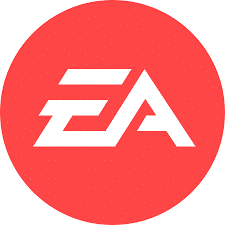 Vancouver, Canada or Remote
EA SPORTS is one of the most iconic brands in entertainment – connecting hundreds of millions around the world to the sports they love through a portfolio of industry-leading video games.
After nearly 30 years of creating genre-defining, interactive football experiences with the world's biggest football entertainment platform, EA SPORTS FIFA, we are soon beginning an exciting new era. EA SPORTS FC will become the future of football from EA SPORTS – as we strive to take global football experiences to new heights, on behalf of football fans everywhere.
With more opportunity than ever to innovate and create new, authentic experiences that bring joy, inclusivity, and immersion to a global community of fans, we invite you to join us and pioneer the future of football with EA SPORTS!
As a Senior Visual Experience Designer on FC you will work with a team of craftspeople devoted to creating meaningful and impactful innovation in gaming. You will use your creativity, passion and knowledge of visual design, branding and modern UI/UX practices to develop leading edge experiences for highly engaged FC fans. You will work closely with your XD Director, and your UI, UX, Engineering, Game Design, Production, Art Direction, and Creative Direction partners to create experiences that surprise, delight, and inspire millions of gamers around the world to play. This is an opportunity to do career-defining work and be a part of EA's most successful franchise – EA SPORTS FC.
Your Responsibilities
Create the visual language of FC's UI which includes layout, composition, iconography, typography, graphic design and brand expression.
Design solutions: concepts, prototypes, content, and high fidelity UI experiences that promote ease of use, are engaging, and align with the product's goals, usability and accessibility standards and brand.
Guide and evolve the Visual and UI Design Systems to ensure that players enjoy a consistent and immersive gaming experience.
Partner with UI, UX, Game Designers, Producers, Art Directors, Project Managers and Software Engineering teams.
Work closely with and take direction from the UI/Visual Experience Design Director.
Lead important projects for product development and large feature design.
Lead a small team of UI Designers.
Mentor UI designers in process, teamwork, and design thinking.
Provide clear feedback to other members of the Visual Experience Design team on designs and opportunities for aesthetic improvement.
Advocate for design excellence, craftsmanship, accessibility and usability.
Document and guide awareness of UI standards, and push to improve UI design workflow processes.
You will report to a project manager responsible for product development.
Your Qualifications
5+ years of experience as a UI designer, interaction designer, product designer or similar role. Your experience includes some combination of: game and/or mobile products.
Expertise in the Adobe Suite (PS, AI, XD), Figma, and other visual design tools.
Expert visual design skills (i.e., composition, layout, typography, and color theory).
Expert with interaction design practices.
Game development experience with UI and UX pipelines.
Knowledge of usability principles and designing for accessibility, diversity, and inclusivity.
Excel in a team-oriented, product-focused environment.
Collaborative mindset, to participate in a transparent and learning culture within the team.
You understand the importance of providing and soliciting feedback in a graceful, constructive manner, with suggestions and solutions for improvement to both process and project.
You are comfortable presenting and rationalizing design strategy and decisions to diverse audiences, using these opportunities to educate and promote.
You have strong written and verbal communication.
A portfolio showcasing work samples, inclusive of process, and unique and original designs across multiple digital products.
You are
Creative and passionate about design.
Empathic and able to inspire optimism and positivity within your team.
An advocate for user centered design processes (player first).
Up-to-date with modern experience design conventions
Successful in a team-oriented, product-focused environment.
Enjoy collaboration and appreciate the exchange of ideas and concepts.