Aristocrat
Sr. Quality Engineer, CXS Core Technology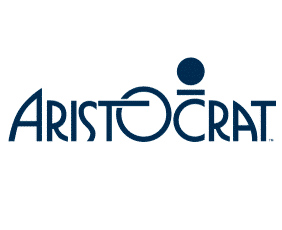 Summary
We are looking for a Sr. Quality Engineer who is passionate about testing, working on diverse platforms like desktop, web, mobile etc. and delivering high quality products. You will be part of the Customer Experience Solutions team, responsible for testing and certifying Casino Management solution, touching every possible aspect of Aristocrat user functionality and internal infrastructure.
As a Sr. Quality Engineer, you will play a key role in delivery of a best-in-class Casino Management System through testing the hardware, software, and firmware against functional, non-functional and compliance requirements. We put strong emphasis on individual ownership and value engineers who take pride in working over the full lifecycle of a project.
What You'll Do
Become an integral part of the framework team in delivering quality backend and frontend applications.
Debug software, hardware, and firmware products using systematic tests to develop, apply, and maintain quality standards for company products.
Design and develop automated test scripts for mobile applications, web applications and APIs using tools and languages like, Selenium, Appium, SpecFlow, ReadyAPI, C#, and Groovy.
Report issues discovered through manual testing and via automated tests and consult with the development team to track them to closure.
Verify the fixes/new features and analyze the impact to identify the modules needed to be regression tested.
Setup and configure single site and multisite casino test environments which include deployment and installation of servers, hardware, software, firmware, networking, mobile devices and slot machines (EGMs) as required by the test plans or standards.
Design and develop performance test, monitor performance, memory consumption, memory leakage issues and uses tools to capture and analyses the core dumps.
Develop Accessibility and Security tests using recommended tools into the test automation framework.
Create and maintain Modification Documents for submission to regulators.
Estimate testing tasks for projects.
Create test plans in Team Foundation Server/JIRA and monitor the progress.
Support Accredited Test Facility as well as Regulators, assisting in testing features and help maintain their test environments.
Identify and resolve product issues/queries with Engineering, Compliance, and regulatory agencies.
What We're Looking For
7+ years of experience in software testing in the areas of web based, client – server applications using automation & manual testing techniques. Well versed in testing techniques and methodologies.
3+ years of experience in Automation testing of Web and Mobile applications.
3+ years of experience in testing and automation of REST APIs using tools like POSTMAN, Ready API, groovy script.
Proficiency in writing test strategies, test plans, test cases.
Proficiency with BDD automation frameworks and tools like Appium, Selenium, SpecFlow & Gherkin.
Experience with performance testing of system/API components using JMeter and Java.
Experience with VMWare/Hyper-V provisioning, deployment, and maintenance of virtual environments.
Proficiency in writing SQL queries for both MSSQL Server and Postgresql. .
Background with tools such as Jira, TFS.
Proficiency in communication – both verbal and written.
Strong analytical and creative problem-solving skills.
Experience on Windows Server, Linux (Ubuntu/Debian), Kubernetes & Docker deployments (preferred).
Bachelor's/Master's degree in Computer Science or equivalent (preferred).
Casino Management System Experience (preferred).
Why Aristocrat?
Aristocrat is a world leader in gaming content and technology, and a top-tier publisher of free-to-play mobile games. We deliver great performance for our B2B customers and bring joy to the lives of the millions of people who love to play our casino and mobile games. And while we focus on fun, we never forget our responsibilities. We strive to lead the way in responsible gameplay, and to lift the bar in company governance, employee wellbeing and sustainability. We're a diverse business united by shared values and an inspiring mission to bring joy to life through the power of play.
We aim to create an environment where individual differences are valued, and all employees have the opportunity to realize their potential. We welcome and encourage applications from all people regardless of age, gender, race, ethnicity, cultural background, disability status or LGBTQ+ identity. We offer a range of flexible working options through all.flex, our flexible hybrid work model and invite you to have a conversation with us about flexible working. EEO M/F/D/V
World Leader in Gaming Entertainment
Robust benefits package
Global career opportunities
Our Values
All about the Player
Talent Unleashed
Collective Brilliance
Good Business Good Citizen
The US based roles may require registration with the Nevada Gaming Control Board (NGCB) and/or other gaming jurisdictions in which we operate.