King
Software Developer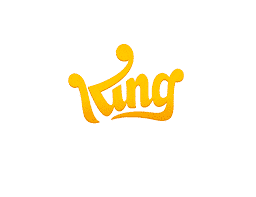 Craft:
Technology & Development
Job Description:
Senior Developer, Mobile SDK
Activision Blizzard Media is the gateway for brands to the #1 cross- platform gaming company in the western world, with hundreds of millions of players across over 190 countries. Our legendary portfolio includes iconic mobile game franchises such as Candy Crush™, eSports opportunities like the Call of Duty® and Overwatch® Leagues, and some of the top PC and console gaming such as World of Warcraft®, Call of Duty®, and StarCraft®. The idea is simple: great game experiences offer great marketing experiences.
We are seeking a Senior Developer, Mobile SDK in our Ads Engineering team, crafting ground breaking mobile advertising technologies to build the next generation of our Ads Platform.
Role/responsibilities
You will be tasked with developing advertising software that runs on mobile, console and other gaming devices
Challenged to build software that is memory efficient
Responsible for solving ambitious problems under pressure in a short timeframe
You will craft, implement, and maintain efficient, reusable, and reliable C/C++ code
You will work with the Native Mobile tech stack, in C/C++, Java and Objective- C.
You will help craft and maintain the team's code patterns and style guidelines
Mentor junior engineers within team on SDK development
Skills
You will have 5 years of proven track record in developing software using C++, with experience in C++ 11 or later version required.
Experience building complex software systems that have been successfully delivered to customers
Knowledge of professional software engineering practices & standard methodologies for the full software development process, including coding standards, code reviews, source control management, build processes, testing, and operations
Ability to take a project from scoping requirements through actual launch of the project
Experience in presenting with users, other technical teams, and management to collect requirements, describe software product features, and technical designs.
Bachelor's degree in Computer Science or related field (or 4+ additional years' work experience)
Bonus Skills
Cross platform experience with Android and iOS
Experience with advertising
Rewards
We provide a suite of benefits that promote physical, emotional and financial well- being for 'Every World' – we've got our employees covered! Subject to eligibility requirements, the Company offers comprehensive benefits including:
Medical, dental, vision, health savings account or health reimbursement account, healthcare spending accounts, dependent care spending accounts, life and AD&D insurance, disability insurance;
401(k) with Company match, tuition reimbursement, charitable donation matching;
Paid holidays and vacation, paid sick time, floating holidays, compassion and bereavement leaves, parental leave;
Mental health & wellbeing programs, fitness programs, free and discounted games, and a variety of other voluntary benefit programs like supplemental life & disability, legal service, ID protection, rental insurance, and others;
If the Company requires that you move geographic locations for the job, then you may also be eligible for relocation assistance.
Eligibility to participate in these benefits may vary for part time and temporary full- time employees and interns with the Company. You can learn more by visiting https://www.benefitsforeveryworld.com/ .
In the U.S., the standard base pay range for this role is $92,920.00 – $171,814.00 Annual. This base pay range is for the U.S. and is not applicable to locations outside of the U.S. Actual amounts will vary depending on experience, performance and location. In addition to a competitive base pay, employees in this role may be eligible for incentive compensation. Incentive compensation is not guaranteed.
About King
King is the game developer behind the world- famous Candy Crush franchise, as well as mobile game hits including Farm Heroes, Bubble Witch and Pet Rescue. Candy Crush is the top- grossing franchise in US app stores, a position it has held for the last two years, and King's games are being played by 245 million monthly active users as of Q3 2021. King, which is part of the Activision Blizzard group since its acquisition in 2016, employs nearly 2,000 people in game studios in Stockholm, Malmö, London, Barcelona and Berlin, and offices in San Francisco, New York, and Malta.
A Great Saga Needs All Sorts of Heroes
Making games is fun. Especially when you do it with people who share the same idea of what makes a good workplace great. We design games for everyone, no matter where they are or who they are, and we employ all sorts of people from all kinds of backgrounds to bring them to life. Truth is, we simply cannot expect diversity in our players and originality in our games without first nurturing it in our people. A great saga needs all sorts of heroes.
Making the World Playful
Making the World Playful is what inspires us to create new experiences and raise the bar. It's what makes King a place where we can all dream bigger, continue to add innovation to our games, broadening the portfolio and exploring new territories in mid- core and casual. We take the art and science of gaming to the next level through our curiosity for the unexplored, passion for games, respect for each other and love for our players – and we're not afraid to have fun along the way. In fact, together with our parent company Activision Blizzard and experts around the world, we believe having fun is good for you. There has never been a better time to join us. We're dreaming bigger and see a world of possibilities ahead. If you share our passion, our values, and our hunger to shape the future, join us in Making the World Playful!
Applications need to be in English. Discover King at careers.king.com