New Ganymede
Social Media Marketing Specialist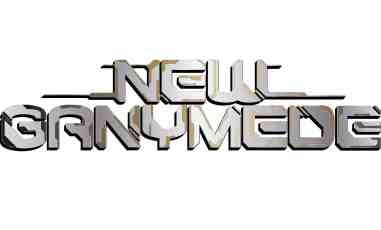 New Ganymede is a sci fi-fantasy MMOARPG— the vision of a small team of scrappy video game industry veterans with a dream.
The Social Media Marketing Specialist will work within the New Ganymede social media team to assist in the ideation, day-to-day execution and analysis of social media content and digital marketing plans. They will also assist in running social channels and community programs.
As a key member of the New Ganymede team, they will assist in creating, executing and analysing global community campaigns that empower our fans around the world.
This is a full-time remote position. The successful candidate will be a creative, self-motivated, highly organised and adaptable problem-solver, with exceptional communication skills— particularly in entertainment / video games.
Responsibilities:
Support the New Ganymede team by developing and implementing social strategy across all available channels including website, blogs, social channels, etc.

Ensure that all social activities are in line with the approved strategy plans.

Actively engage users via official social channels, continually monitoring and making recommendations upon the latest technology and platforms; meticulously follow new trends.

Make best use of social monitoring tools to evaluate success/failure of communications plans, understand what our users are saying about our product, and keep a regular temperature check on the various elements within the community.

Provide community feedback to the rest of the team and provide guidance on any initiatives based on a clear and complete understanding of where user passions lie.

Directly assist with the creation of assets (image or video) for use on all available channels.

Ad hoc tasks as and when required.
Skills & Qualifications:
Essential:
Highly organised, detail oriented, excellent time management and ability to coordinate multiple projects efficiently.

Ability to adapt quickly and effectively to changing deadlines without compromising quality.

Results oriented, self-motivated, problem-solving and comfortable taking initiative.

Familiarity with capturing 4K game video and audio using OBS (or equivalent software).

Experience editing video and audio content using Adobe Premiere Pro (or equivalent software).

Confidence in creating simple motion graphics with Adobe After Effects (or equivalent software).

Ability to craft and edit multi-layered image content with Adobe Photoshop (or equivalent software).

Good knowledge of Google Workspace suite.

Strong copywriting skills, particularly high precision short-form content.

Analyse and collate data, produce reports and work with internal stakeholders to achieve KPIs.

Good interpersonal and communication skills.

Relishes working in a fast paced, live, constantly changing and evolving environment.

Team player— approachable; well-mannered and able to keep a level-head with fans through public channels.
Desirable:
Bachelor's Degree in a relevant field

Over one year experience working in a similar role, particularly in indie games.

Interest and knowledge of video games, especially Action RPGs and MMOs.

Experience in social media analysis tools and online content management systems.

Experience with Google Ads.

Experience with gaming influencers and/or influencer management.

Interest and knowledge of emerging technologies or "web3" a plus.
Benefits working with us:
Highly competitive salary.

Opportunities for professional growth in our rapidly expanding business and industry.

A radical, entrepreneurial team open to constant experimentation.

Flexible, remote work arrangements.