Technicolor Games
Senior VFX Producer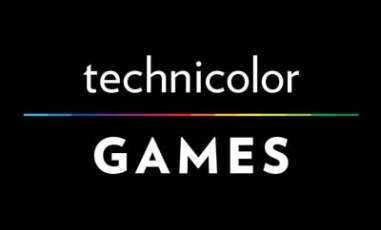 Job Description
A Senior VFX Producer is responsible for the day to day running of The Mill's VFX productions. The Senior VFX Producer will have their own clients, but also sometimes be assigned projects by one of the Executive VFX Producers. Their task will be to see these projects through from award to delivery. During the life of the project the Senior VFX Producer will need to manage the smooth running of all aspects of the job and ensure that it is profitable, delivered on time and that the clients are happy. The Senior VFX Producer will work with both internal staff and external vendors and will already have a good understanding of both.
The Senior VFX Producer will have direct contact with the clients and will be responsible for scheduling in reviews and feedback sessions, creating client agendas and running meetings without Executive VFX Producers being present. The Senior VFX Producer will constantly need to be reviewing feedback/comments with their project lead and deciding how to tailor their existing schedule to accommodate the changes. Where required overages and schedule extensions will need to be discussed and negotiated with the client and should not necessarily require the help of an Executive VFX Producer. The Senior VFX Producer should have the confidence to be able to have these difficult conversations themselves.
It is the Senior VFX Producer's job to flag and tackle any issues that may derail a project from either its creative or financial goals, and they should know when to alert the relevant parties (Executive VFX Producer / HoP) if they see a roadblock ahead. The Executive VFX Producer on each production will put in regular catch-up sessions each week with the Senior VFX Producer, during which they should be provided with a clear financial and creative status report for the project.
The Senior VFX Producer will have a responsibility to bring in their own work and be required to regularly be out and about with clients trying to bring in more sales.
Maintaining a regular client base and trying to build upon this
Bidding projects and seeing them through from this stage up until delivery
Assessing client briefs and knowing when to engage with creative teams
Maintaining and adapting the schedule throughout the duration of the project
Tracking costs and creating overage bids if running over the approved budget
Working with scheduling and your project leads to ensure the correct team members are allocated to your jobs
Ensuring there is clear communication with clients at all stages of the project. Clients should always be clear on schedules, key approval dates and if feedback is likely to push them over their budgets into overages
Work collaboratively with the team, both internally and externally to develop solutions in response to client briefs/comments and ensure high standards of creative excellence
Building client relationships with key contacts on jobs
Qualifications
REQUIRED SKILLS AND EXPERIENCE
An understanding of VFX to include 2D executions, CG, Grade, Design, and Live action
Confident speaker and presenter
Client experience

SUCCESS METRICS / KPIs

Delivering projects on budget and on schedule
Ensuring the creative bar is hit on every piece of content that is delivered
Maintaining and developing existing client relationships
Additional Information
At The Mill, we want to work with the best people and we want them to have a great career with us. We will make reasonable adjustments during the recruitment process and beyond to help people shine and enable them to show us their skills and experience. We are committed to an inclusive workplace that reflects the needs of a diverse workforce. We will offer flexible working practices and make relevant workplace adjustments for employees who need them to be at their best.
Company Description
Company Description
The Mill is a global creative partner for agencies, production companies and brands, working across all media channels and platforms.
We are trusted specialists in visual effects, creative technologies and content production Our projects include the creation of digital products and virtual experiences, as well as world class visual effects and video production.
We are a vibrant network of talented artists, producers, directors and creative technologists from multinational backgrounds. We nurture innovation, flexibility and diverse ideas across our studios in London, Amsterdam, Seoul, New York, Los Angeles, and Bangalore. We are all united by one single ambition: To create extraordinary and memorable work that captivates and excites audiences.
We are The Mill. We create the extraordinary.
Our global Visual Effects team combines talent with technology, artistry with rigor, the familiar with the fantastic. Our work can be inspiring or invisible, but always unforgettable. From the language of colour to the hand drawn and photo-real, we bring ideas to life through the use of movement, storytelling and timing.