Activision
Senior VFX Artist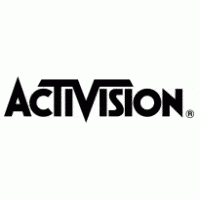 Located in the San Francisco Bay Area and Melbourne, Australia – we're the videogame development team behind Call of Duty®: Modern Warfare 3, Call of Duty®: Advanced Warfare and Call of Duty®: WWII . Since our founding in 2009, our greatest passion has been making AAA games. The strength of our team makes us not only excellent at what we do, but also how we do it. We firmly believe in supporting our talented employees to be the best they can be. Here at Sledgehammer Games, everyone is a game maker.
As we head into decade II of development, we're focused on constantly evolving, innovating and taking risks – which are some of the most rewarding aspects of game development. With world-class audio, design, engineering and art teams, we've been able to achieve some of the highest-quality game execution of any studio in the industry. We love what we do and work hard to make sure that each new game we make is even better than the last. Creativity is key, and we're looking for talented game developers for our exciting next project.
Sledgehammer Games is wholly owned by Activision. To learn more about our studio, please visit us at www.sledgehammergames.com or search for Sledgehammer Games on your favorite social media platform. Want to hear what it's like at the studio directly from current employees? Check out our #LifeatSHG developer profiles: https://youtu.be/12DUBszg-w4
Your Mission
As a Senior VFX Artist you will display a proven record of delivering high- quality VFX art, fierce art skills in composition and timing, an in-depth knowledge of game development and be willing to jump on any problem we throw your way. That could mean anything from working with designers to improve the feel of gameplay, working with environment artists to heighten the games atmosphere or collaborating with engineers to develop VFX tools. A willingness to jump in and learn fast is a vital part of this role.
Creating stunning visuals effects for the FPS genre using proprietary real time particle systems. High standards of artist skill in creating texture assets for effects. A critical eye and appreciation of cinematics when placing effects. Finding and dealing with technical issues using performance metric tools. Creatively solving technical issues as they arise. Working with Level Designers, Team Leads and directors to create FX for stunning environments and compelling moments.
Player Profile
Minimum Requirements:
Bachelor of art degree or equivalent industry experience and training. At least 5+ years of visual effects development on console hardware (Xbox One, PS4, PC). Strong overall artistic ability in visual effects. Experience with and a good working knowledge of the limitations and expectations of current/next generation hardware. Excellent working knowledge of Maya/Max, Houdini and Photoshop Experience with other engines toolsets such as Unreal, Unity and proprietary game engines. Experience collaborating with graphic programmers and mentoring other artists.
Extra Points:
Strong background in modeling, animation and/or traditional art. Experience with creating high-end rendering of particle effects and fluid dynamics. Experience with Substance Painter, FumeFX, Maya Fluids or similar. Experience and comfort with one or more scripting/programming languages.
Our World
Activision Blizzard, Inc. (NASDAQ: ATVI), is one of the world's largest and most successful interactive entertainment companies and is at the intersection of media, technology and entertainment. We are home to some of the most beloved entertainment franchises including Call of Duty ®, World of Warcraft® , Overwatch ®, Diablo ®, Candy Crush ™ and Bubble Witch ™. Our combined entertainment network delights hundreds of millions of monthly active users in 196 countries, making us the largest gaming network on the planet!
Our ability to build immersive and innovate worlds is only enhanced by diverse teams working in an inclusive environment. We aspire to have a culture where everyone can thrive in order to connect and engage the world through epic entertainment. We provide a suite of benefits that promote physical, emotional and financial well-being for 'Every World' – we've got our employees covered!
The videogame industry and therefore our business is fast-paced and will continue to evolve. As such, the duties and responsibilities of this role may be changed as directed by the Company at any time to promote and support our business and relationships with industry partners.
Sledgehammer Games is an Equal Opportunity Employer. All qualified applicants will receive consideration for employment without regard to race, color, religion, sex, sexual orientation, gender identity, gender expression, national origin, protected veteran status, or any other basis protected by applicable law and will not be discriminated against on the basis of disability.