Aristocrat
Senior Test Engineer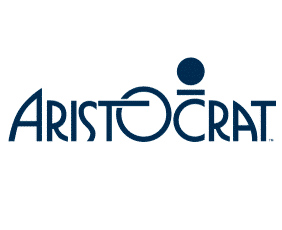 Summary
We're pioneers in our field and relentless in our pursuit of excellence. Aristocrat is an ideas company at heart, which means innovation is embedded into every aspect of our business. Whether we're designing sleek new cabinets, premium game content or award-winning systems, we apply fresh thinking and creativity to deliver the world's greatest gaming experience, every day. With cool new titles, such as Game of Thrones TM, Sons of Anarchy and Lightning Link along with our award-winning app Heart of Vegas, we're continually pushing the bar of creativity.
Technology Group Summary You will be joining the Technology Group that is responsible for cutting-edge technology for our gaming platforms, Game Development Kits, Tools, and Analytics Engines that are used in Casinos around the world. Job Description Summary
To plan, perform, and guide quality assurance activities that ensure the accuracy of testing. This involves testing and reporting defects, reviewing defects for accuracy, assisting with a Pre and Post testing review for all releases, and maintaining the accuracy of all testing checklists. In addition, the Senior Software Test Engineer will also be responsible for mentoring Software Test Engineer and fostering a strong relationship with Stakeholders and Business Partners.
Pay Range
$79,830-$148,255
What you'll do
Carry out technical assessments on requested features and identify the scope of work/dependencies for test requirements.
Design, implement, and maintain test plans.
Execute identified test scenarios on these features.
Provide technical guidance in identifying automation targets and designing white box test scenarios, participate in design reviews, and recommend improvements.
Assist in troubleshooting and debugging code to find the root cause of the issues and provide detailed information to the development team.
Work with cross-functional stake holders in creating and executing test plans.
Prepare time estimates of all design options and other project requirements.
Identify opportunities to adopt innovative technologies and incorporate them into the team's software test operational processes.
Promoting the established processes across the team as well as seeking opportunities to streamline and improve on it.
What we're looking for
An engineering or equivalent degree.
Minimum 5 years of experience in software testing.
Prior experience in the gaming industry will be a plus.
Strong knowledge of Software Quality Assurance concepts, best practices, and procedures.
Good knowledge of any scripting language preferably python.
Understanding of C++ or C#.
Experience working with defect tracking and test management tools such as JIRA/Zephyr is required.
Must have good verbal and written communication skills to effectively interact with global stakeholders.
Software debugging and troubleshooting using industry-standard tools.
Familiarity with profiling tools like Valgrind, and Google Sanitizer.
Ability to analyze information and use logic to perform tasks efficiently, and within deadlines.
Possesses good problem-solving skills to address work-related issues and problems.
Experienced in using Source control systems.
Prior experience in testing/validating SDK will be a plus.
Experience with Agile Scrum methodologies will be a plus.
Why Aristocrat?
World Leader in Gaming Entertainment
Robust benefits package
Global career opportunities
This is a hybrid position that requires 3 or more days onsite.
Office Locations:
Las Vegas, Nevada
Austin, Texas
Franklin, Tennessee