Wargaming
Senior Technical Animator (Unannounced project)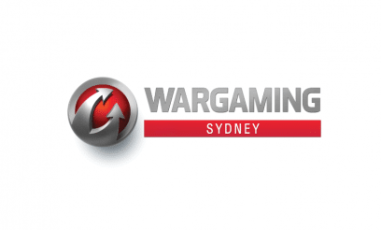 Job Overview
Based in Guildford, DPS is looking for an exceptionally skilled Senior Technical Animator to play a key role in the development of our 'AAA' free-to-play title. You will be a self-motivated team player, working closely with the Lead Animator and Art Director to help bring our vehicles and characters to life.
You will possess excellent verbal and written skills, using these to play a pivotal role in our internal and external feedback and critique discussions. You will be working within a multidisciplinary team of developers in a global community and sharing knowledge as well as developing new skills.
We are looking for someone with a good sense of humour who can integrate themselves seamlessly into our team and studio culture.
Reports to
The Senior Technical Animator will report to the Lead Technical Artist.
What will you do?
Create high-quality rigs for characters, creatures, vehicles, and props
Create and maintain animation blueprints
Collaborate with artists to ensure models satisfy technical requirements for rigging
Work closely with animators to develop efficient and user-friendly animation rigs
Create and maintain tools to support the asset creation process
Help design, construct, document and implement pipeline procedures
Prototype new techniques and processes
Help support off-site development partners
What are we looking for?
Proven technical animation experience in the gaming industry with a focus on rigging
High level of knowledge of rigging, techniques and responsibilities
Ability to work simultaneously across a variety of software packages
Exceptional knowledge of Maya
Significant Unreal 4 development experience, including using cloth and physics systems
Experience making tools and supporting processes to aid the asset pipeline.
Python scripting experience
Excellent troubleshooting and creative problem-solving skills
A great understanding of human and creature anatomy
Excellent verbal and written skills, and be able to both take critique and give feedback internally and externally in a professional manner
Diligent self-management around both individual and team tasks, schedule and budgets
Strong organizational skills with adherence to optimization and asset management
What additional skills will help you stand out?
C++
BA in relevant field or equivalent experience
Samples of your work displaying unique rigging techniques
Passion for making and playing great games, with an awareness of current titles and industry trends
About Wargaming
Wargaming is an award-winning online game developer and publisher headquartered in Nicosia, Cyprus. Operating since 1998, Wargaming has become one of the leaders in the gaming industry with 15 offices worldwide, including studios in Chicago, Prague, Shanghai, Tokyo, and Vilnius. Our diverse and multicultural team works together to deliver a top-class experience to millions of players who enjoy Wargaming's titles across all major gaming platforms. Our flagship products include free-to-play hits World of Tanks, World of Warships and World of Tanks Blitz.
Please see Wargaming Candidate Privacy Policy for details on how Wargaming uses your personal data.