Zynga
Senior Game Designer - Gram Games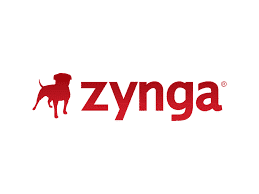 Position Overview
Gram Games is the studio behind some of the most popular mobile titles like 1010!, Six! and Merge Dragons!. We've recently released Merge Magic! and we have more awesome projects in the pipeline. We do things differently here: we work in small self-managing teams, enabling you to have an incredible amount of ownership, autonomy and impact. We'll never ask you to abandon your craft and just focus on managing others or workload.
At Gram everyone is expected to have a razor-sharp focus on what creates tangible impact: impact on their team, impact on their work environment and impact on the overall company strategy. If you are motivated by autonomy, constant improvement, collaboration and the sense of belonging, this is the right job for you.
As a Senior Game Designer at Gram Games, you'll work with an A+ mobile team to help grow and develop live titles, with the objective of growing it from a hit to an evergreen mega-hit. You will work with other designers on the project to learn the ins-and-outs of the game's systems, economy, level and content design, core philosophies, and more. You will use your wealth of design knowledge, your extensive experience, and your analytical thinking and insights to craft exciting new features and engaging content that will position the game for greater success.
You will also engage with the player community to understand their desires and how they play, to better inform your decisions. You will be a part of the overall design pipeline — providing feedback and insight to designers, artists, and producers on proposed designs as well as live designs that need revisiting. You'll be here to bring us together, to take advantage of each of our dynamic skills, and to turn them into games enjoyed and praised around the world.
Key Roles & Responsibilities
What will I do day to day?
You will understand the game inside and out in order to be an effective designer on it. You should love it and constantly seek to understand and improve its inner workings
Build engaging and exciting features that fit well with the core, and that seek to raise engagement and/or monetization
Collaborate with creative leadership product managers to build well-crafted economies and economic loops
Develop compelling metagame loops and progression models that retain players over the long-term
Help or guide the team in developing a longer-term road-map for the game to guide content and feature development based on production needs and constraints
Adapt and optimize designs based on data on player behavior
Work closely with the other designers, as well as production, art, engineering, analytics, QA, and marketing when needed. Constantly seek feedback and provide feedback. Collaborate not just with you team members, but across the studio as well
Required Skills & Experience
What do you need from me?
Extensive experience in designing complex systems, comprehensive tuning and balancing knowledge, and strong mathematical skillset
3+ years of proven success in design focused on systems
A university degree in game design, mathematics, or similar fields
At least one mobile freemium game launched
A deep, demonstrable level of experience as a Game Designer with a proven track record of designing features and systems with significant KPI impact
Balanced and managed the metagame or economy for successful, live F2P games
Experience with level / puzzle design incl. Wire-framing, prototyping, flow-diagrams
Experience of being a leader in a team: coaching, mentoring, guiding discussions in a pragmatic and friendly way
Working knowledge of game production pipelines, Unity or similar game engine(s), task-management programs, spreadsheeting.
What we offer you:
Competitive salary, bonus plan, Zynga RSU's (Restricted Stock Units), ESPP (Employee Stock Purchase Plan)
RRSP Company Match Contribution
Extended Health coverage, dental, disability, critical illness, EAP, and life insurance
Virtual mental health and neurodiversity support programs
Goodlife fitness annual membership
Open vacation policy
Family planning support program
Generous paid maternity/parental leave
Subsidized Back-up child care
Zynga happy hours and frequent employee events
Casual dress every single day
Culture of diversity and inclusion including employee resource groups
Work with cool people and impact millions of daily players
Our mission at Gram is to connect the world through games by building games around core social experiences. More than that, we seek to bring talented, fun, engaged people together to help develop our next hit title.
Gram Games is an equal opportunity employer. We are proud of our diverse community; we do not discriminate on the basis of race, sex, religion, color, national origin, gender, sexual orientation, age, marital status, veteran status, medical condition, disability, or any other class or characteristic protected by applicable law. We welcome candidates, players, employees, and partners from all backgrounds. Join us!
Gram Games will consider for employment all qualified applicants with criminal histories in a manner consistent with applicable law.
Gram Games is committed to providing reasonable accommodation to applicants with disabilities. If you need an accommodation during the interview process, please let us know.
Zynga does not engage in financial exchanges during the recruitment or onboarding process. We do not conduct job interviews over third-party messaging apps such as Telegram, WhatsApp or others. We will never ask you for your personal or financial information over unofficial chat channels. Our in-house recruitment team only contacts individuals via official company email addresses (i.e., via a zynga.com or naturalmotion.com email domain).
If you believe you have been the victim of a scam, you may wish to contact the authorities. In the United States, you may file a complaint with the FBI. More information is available here: https://www.ic3.gov.