Zynga
Senior 3D Character Artist - Battle Arena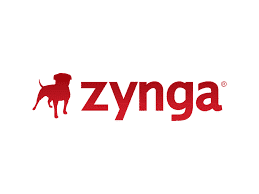 ZYNGA is searching for a world-class Senior 3D Character Artist to join a hardworking innovative prototype team. If you love to make high quality characters that push boundaries and encourage players then this is the position for you.
We are looking for someone with a strong understanding of artistic fundamentals in both 2D and 3D. Familiarity with Maya, Zbrush, Substance Painter, Photoshop are required and Unity knowledge is a bonus.
We are looking for an artist that never sacrifices quality and pushes to maintain the highest quality visual bar, an artist that is interested in consistently improving. We are looking for a team member that pushes the look and feel beyond expectations to deliver industry defining characters that become icons loved worldwide.
If this is something you connect with then you will be flawless!
Main Responsibilities
Work closely with the Art Director to bring characters to life in 3D
Build high quality 3D character models and textures quickly and optimally using Zbrush and Maya and Substance Painter
Interpret specs and direction both from design and the Art Director
Identify inconsistencies and opportunities for improvement within the creative process
Accurately cost 3D Character art requests
Take an active role in maintaining, and refining the Art Director's vision
Guide and mentor other team members where needed
Research, explore, and communicate best practices in art
Help build and maintain documentation on the 3D character art pipeline
Contribute to formal and informal critique, and provide effective feedback to other artists
Desired Skills and Experience
7+ years of professional experience with several shipped titles as a 3D Character Artist
Deep understanding of the following software packages as they relate to 3D Character creation: Maya, Zbrush, Substance Painter, Photoshop
Highly skilled at every aspect of 3D Character creation:
PBR workflow
High-poly, organic modeling in zbrush
High-poly, hard surface modeling in Zbrush/Maya
Low-poly modeling 3D Character in Maya (mobile ready)
UV unwrapping
Texture baking in Substance Painter or Marmoset
Substance Painter and Photoshop for texture creation
Material setup in Unity
Proven understanding of anatomy, design fundamentals, color theory and composition
Adept at working with outsourcing and marketing teams, tutoring and documentation
Expertise in art/design, and a demonstrated ability to mentor and improve the efforts of fellow artists
Demonstrated ability to work effectively with cross-functional teams
Highly organized with a strong attention to detail
Ability to reverse engineer and problem solve
Excellent grammatical skills and the ability to communicate clearly, both verbally and in writing
Nice to Haves Skills
Knowledge of skinning in Maya for mobile
Knowledge of basic rigging in Maya
Experience rendering and look dev in Marmoset/Unity a plus
Experience crafting 3D characters for mobile titles
We are an equal opportunity employer and we are committed to building a diverse and talented workforce. We do not discriminate on the basis of race, sex, religion, colour, national origin, gender, gender identity, sexual orientation, age, marital status, veteran status, medical condition, disability, or any other class or characteristic protected by applicable law. We welcome job-seekers, players, employees, and partners from all backgrounds to join us!
We will consider all qualified job-seekers with criminal histories in a manner consistent with applicable law.
We are committed to providing reasonable accommodations to qualified individuals with physical or mental disabilities in order to participate in the job application or interview process, to perform essential job functions, and to receive other benefits and privileges of employment. Please contact us at AccommodationRequest@zynga.com to request an accommodation associated with your application for an open position.
Zynga does not engage in financial exchanges during the recruitment or onboarding process. We do not conduct job interviews over third-party messaging apps such as Telegram, WhatsApp or others. We will never ask you for your personal or financial information over unofficial chat channels. Our in-house recruitment team only contacts individuals via official company email addresses (i.e., via a zynga.com or naturalmotion.com email domain).
If you believe you have been the victim of a scam, you may wish to contact the authorities. In the United States, you may file a complaint with the FBI. More information is available here: https://www.ic3.gov.