Electronic Arts
Senior 3D Animator II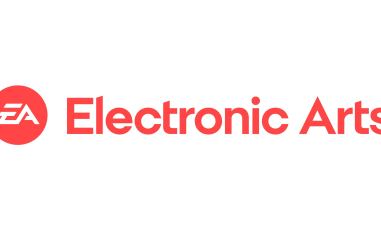 Glu Mobile's diverse portfolio features original and licensed IP titles like Covet Fashion, Design Home, Diner DASH Adventures, Disney Sorcerer's Arena, Kim Kardashian: Hollywood and MLB Tap Sports Baseball. Glu's culture is rooted in fostering creativity to deliver world-class mobile experiences for players around the world. Find roles in game design, product management, engineering, art and more.
We exist to inspire the world to play and we're looking for the right people to make that happen. As we bring new forms of entertainment to people around the world through our games, experiences and new ways to play, we need innovative, collaborative, diverse and adaptable people to keep making Electronic Arts better.
You will be working to develop a new mobile title in the EA Mobile Lifestyle Studio. As a studio, we build games for Imaginative Creators; games that allow players to create something that is an expression of their unique personality.
In this role, you'll be creating engaging 3D character, object, and environment animations as well as contributing to the overall creative direction of the project. The ideal candidate should have a passion for gaming and a strong understanding of mobile game development.
Qualifications
10+ years experience as an animator, with at least 5 years in a lead or senior role
You are proficient in a variety of commercial art production software (Maya, Adobe Creative Suite) along with insight for when to use which tool to achieve the desired effect.
You are well versed in Unity.
You have a strong understanding of animation principles, including timing, weight, and character acting.
You are skilled at making and/or exaggerating animations to read well on mobile devices.
You have a strong understanding of character rigging techniques, including skeletal systems, skinning, deformations, constraints, and facial rigging.
You have a solid understanding of scripting and programming languages commonly used in rigging workflows, such as Python, MEL, or similar. Experience with developing rigging tools and automation scripts is highly desirable.
Your artistic persistence and good time management habits allow you to meet project deadlines defined by the Art Director.
You are enthusiastic about working closely with other artists, designers, and engineers.
You have shipped 1 or more mobile titles.
You are able to master new tools, techniques, workflows, and pipelines.
You have a passion for gaming and staying up-to-date with industry trends and technologies
You are self-motivated.
You have a high attention to detail.
You have excellent communication, organization, and collaboration skills.
You have no trouble working in a fast-paced, deadline-driven environment.
Bonus
Experience working in other areas of the 3D pipeline (modeling, texturing, etc)
Experience creating VFX in Unity
Experience working with and animating UI in Unity
Working knowledge of Blender
Basic understanding of shaders
US COMPENSATION AND BENEFITS
The base salary ranges listed below are for the defined geographic market pay zones in these states. If you reside outside of these locations, a recruiter will advise on the base salary range and benefits for your specific location.
EA has listed the base salary ranges it in good faith expects to pay applicants for this role in the locations listed, as of the time of this posting. Salary offered will be determined based on numerous relevant business and candidate factors including, for example, education, qualifications, certifications, experience, skills, geographic location, and business or organizational needs.
BASE SALARY RANGES
• California (depending on location e.g. Los Angeles vs. Sacramento): º $131,600 – $213,300 • New York (depending on location e.g. Manhattan vs. Buffalo): º $131,600 – $213,300 • Jersey City, NJ: º $154,800 – $213,300 • Colorado (depending on location e.g. Denver vs. Colorado Springs): º $131,600 – $179,600 • Washington (depending on location e.g. Seattle vs. Spokane): º $131,600 – $195,200
Base salary is just one part of the overall compensation at EA. We also offer a package of benefits including paid time off (3 weeks per year to start), 80 hours per year of sick time, 16 paid company holidays per year, 10 weeks paid time off to bond with baby (following 1 year of service), medical/dental/vision insurance, life insurance, disability insurance, and 401(k) to regular full-time employees. Certain roles may also be eligible for bonus and equity.