Splash Damage
Principal Cinematic Artist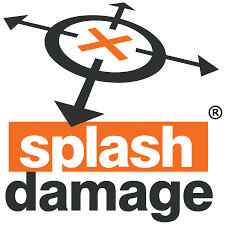 About Splash Damage
We believe that games play better with friends. For more than 20 years, we've been creating team-based multiplayer experiences that have entertained tens of millions of players all over the world and forged countless new friendships along the way.
Our studio culture is rooted in our open, friendly, and collaborative environment. Our games are made by people from all over the world, from our entry-level Fresh Talent hires to industry veterans, and we believe that fostering that diverse culture is the best way to build both our games and our studio. We have won numerous awards, including a 'World-Class' accreditation by Best Companies and being named one of the UK's 100 Best Large Companies to work for.
While our offices are based in Bromley, UK, our people have access to progressive working patterns that give them the flexibility to decide how to do their best work.
Benefits:
We offer a comprehensive benefits package for you and your family, including:
Work your way with access to progressive working patterns including hybrid and fully remote
Substantial performance-related pay system on top of your basic compensation, along with enhanced pension contributions and our life assurance scheme
Bespoke VISA and relocation packages for you and your family, with support from our team throughout the whole process
25 days of holiday and 8 Bank Holidays a year, plus our annual studio closure between Christmas and New Year's
Private Medical and Dental Cover for you and your family, along with a 24/7 digital GP service
Extensive Mental Health support, with Line Manager Mental Health training, a group of Mental Health First-Aiders, and on-site or remote counselling
Our bespoke Learning and Development course framework to help you grow as an employee, manager, and leader
Industry-leading fully paid 30 weeks maternity leave & 10 weeks paternity leave
The Role
Splash Damage is looking for a Principle Cinematic Artist you will work with a team of artists and animators to help create cutscenes and scripted sequences.
This position entails a great deal of responsibility and opportunity to drive further the development of the cinematic department and for which your artistic, technical, and managerial expertise are with great importance to the studio. You'll have a deep understanding of cinematography to elevate visual storytelling and help them create a beautiful, realistic world showcasing the characters and story that takes place.
You will report to the Cinematic Director as part of a multi-skilled team of animators, lighters, technical artists, UI artists, VFX artists and world artists that work collaboratively in an iterative design process; breaking down deliverables; sharing regular updates and delivering on commitments.
The candidate will have to:
Leading the creation cinematic sequences across the entire creative process – from storyboard to implementation.
Outstanding understanding of cinematic storytelling, pacing, and character development in an interactive medium.
Well versed in a variety of cinematic presentation styles and up to date with the latest cinematic techniques and innovations.
Help establish and drive the pipelines, processes, and methods necessary to take a cinematic from script through to final pixel.
Maintaining consistent quality, style, and continuity, both visually and technically throughout the project.
Ensuring a productive internal workflow and beneficial relationships with external partners
Prioritizing and managing tasks to ensure that deliverables are completed on time and to specifications through stand-ups and synchronization meetings to communicate vision and needs with other teams
Essential Skills and Experience
Previous game or film experience working on sequences and cut scenes.
Previous experience of working with performance capture data and applying it to cinematic sequences.
Cinematography experience, focusing on scene composition, pacing, and editing.
A strong knowledge of storytelling, filmic language, and cinematography techniques.
Self-motivated, good communication skills, and a great team-player attitude.
Ability to give and receive feedback and adapt to visual direction.
Working knowledge of Motion Builder, Maya, or another equivalent 3D program.
Comfortable working with in-engine cinematic tools (Unreal Engine's Sequencer)
Preferred Skills and Experience
Minimum of 3 published games with at least one AAA title in said role or equivalent
Great working knowledge of UE4 cinematic tools or equivalent tech.
Create high quality animations for characters, facial, props and vehicles for cinematics.
You understand how gameplay and cinematic content interact with each other (transition in and out).
Previous work with external partners and vendors.
ADDITIONAL INFORMATION
Please note that a cinematic reel of camera work and credits list of previous creative works is required for consideration
Splash Damage is an equal opportunity employer. We believe our teams create better work when they have a range of perspectives to draw from, and we are committed to creating an inclusive working environment that celebrates diversity.