Electronic Arts
Manager, EA SPORTS FC Brand Activation, North America (12 mo contract)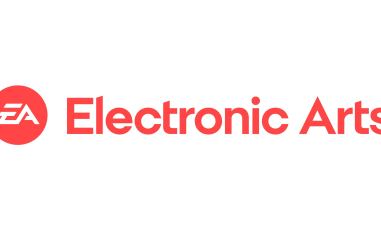 The Manager, EA SPORTS FC Brand Activation, North America develops and measures nuanced & omni-channel marketing activations across the North American market, with a focus on building the EA SPORTS FC brand and delivering on commercial goals. You will report to the FC Brand Activation Lead. What we're looking for:
You are an expert in North American soccer culture. You understand the sport (from grassroots to pro, domestic and international) and have interest in soccer's growth in North America.
You understand our player experiences including FUT, VOLTA Football, Career Mode, Pro Clubs, and others.
You have experience developing insight-driven, omni-channel marketing campaigns/activations for the world's leading brands.
You relish the creative process, with an emphasis on impact & authenticity. You have experience writing briefs for creative teams, agencies, and partners.
You can balance the needs of our business with those of our partners, both internal and external.
In partnership with the FC Brand Activation Lead, you will:
Develop the fan & player-facing EA SPORTS FC marketing campaign in North America that achieves our commercial goals. Responsibilities include research/insight discovery, strategy development, activation development, and budget allocation.
Build the EA SPORTS FC marketing campaign activations. Responsibilities include budget tracking, legal approvals, and activation measurement.
Collaborate with the North America Partnerships manager to build creative activations and relationships with EA SPORTS FC partners to connect with soccer fans across the region.
Manage our agency partners, contractors, and freelancers. Responsibilities include daily communications, briefing, and activity tracking.
In partnership with the FC Brand Activation Lead, the Manager will:
Develop a culturalized, creative, omni-channel marketing campaign that achieves our commercial goals.
Maintain the North America Budget Tracker and ensure accuracy throughout the campaign.
Requirements
Expertise of North American soccer culture and EA SPORTS FC.
4+ years' experience working in a strategic marketing function at a brand or agency.
Sports experience is helpful.
2+ years' experience developing creative marketing activations/campaigns for the world's leading brands.
Understanding of North American popular culture, consumer behavior, trends, and engagement opportunities.
Ability to manage and collaborate with multiple teams/partners across varying disciplines and time zones to achieve our goals.
Ability to uncover and apply compelling data/insights.
Excellent verbal, written, and deck-building capabilities.
CONTRACT POSITION – 12 MONTHS
COMPENSATION AND BENEFITS
The hourly pay ranges listed below are for the defined geographic market pay zones in these states. If you reside outside of these locations, a recruiter will advise on the hourly pay range for your specific location.
The hourly pay ranges represent in good faith what applicants can expect to be paid for this role in the locations listed, as of the time of this posting. Salary offered will be determined based on numerous relevant business and candidate factors including, for example, education, qualifications, certifications, experience, skills, geographic location, and business or organizational needs.
HOURLY PAY RANGES
• New York (depending on location e.g. Manhattan vs. Buffalo): º $50 – $61 • Washington (depending on location e.g. Seattle vs. Spokane): º $45 – $56 • Colorado (depending on location e.g. Denver vs. Colorado Springs): º $42 – $48 • Jersey City, NJ: º $48 – $55 • California (depending on location e.g. Los Angeles vs. Sacramento): º $50 – $61
Candidates may also be eligible for applicable benefits.