Activision
Lighting Artist - Sledgehammer Games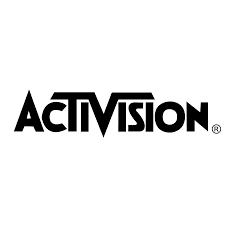 Job Description:
Your Platform
Located in the San Francisco Bay Area, Melbourne, Australia, Toronto, Canada and Guildford, UK – Sledgehammer Games is the videogame development team behind Call of Duty®: Modern Warfare 3, Call of Duty®: Advanced Warfare, Call of Duty®: WWII, and Call of Duty®: Vanguard. Since our founding in 2009, our greatest passion has been making AAA games. The strength of our team makes us not only excellent at what we do, but also how we do it. We firmly believe in supporting our passionate employees to be the best they can be. Here at Sledgehammer Games, everyone is a game maker.
We are constantly evolving and innovating – which are some of the most rewarding aspects of game development. With our outstanding audio, design, engineering, and art teams, we've been able to achieve some of the highest-quality game execution of any studio in the industry. We love making games and we work hard to make sure that each new game we make is even better than the last. Creativity is key, and we're looking for dedicated game developers for our exciting upcoming projects.
Sledgehammer Games is wholly owned by Activision. To learn more about our studio, please visit us at www.sledgehammergames.com or search for Sledgehammer Games on your favorite social media platform. Want to hear what it's like at the studio directly from current employees? Check out our #LifeatSHG developer profiles: https://youtu.be/12DUBszg-w4
Your Mission
As our newest teammate, you will work side by side with our Lighting Leads. Together, you will help implement some of the most awe-inspiring landscapes in video games. Our team will be accomplishing this by having routine 1:1s, weekly team meetings, an in-depth training period and open dialogue / high communication with adjacent teams. We adapt quickly, and in-order to join our ranks, please see the below criteria.
Priorities can often change in a fast-paced environment like ours, so this role includes, but is not limited to, the following responsibilities:
Responsible for crafting game-play and in-game cinematic lighting based on direction from the Art Director and Lighting Lead for campaign and multiplayer.
Ensure a high level of quality while maintaining a full production load.
Ensure that lighting assets meet runtime and disk budgeting requirements.
Anticipate, identify, and report any potential production problems and communicate those to the Lead.
Work collaboratively with other departments, especially Environment, Character, and VFX.
Work in and maintain an efficient organisation structure for all lighting assets.
Stay current with industry lighting techniques.
Player Profile
Minimum Requirements:
Bachelor's degree, or equivalent art portfolio.
Ideally 3+ years in the video game industry.
Solid understanding of lighting fundamentals.
Knowledge of colour theory and strong sense of light and shadow.
Understanding of composition and the ability to improve mood with lighting.
Effectively use Colour Grading and Post Effects to enhance the final image.
Validated understanding of industry standard rendering concepts and processes.
An eye for precision.
Confirmed background in crafting lighting within a pre-baked light-map pipeline.
Experience with Unreal, Unity or other Proprietary Engines.
Extra Points:
Experience with one or more scripting/programming languages.
Experience with PBR & HDR lighting.
Knowledge of photography principals and image correction techniques.
Experience playing Call of Duty or Similar First-Person-Shooters.
Our World
Activision Blizzard, Inc. (NASDAQ: ATVI), is one of the world's largest and most successful interactive entertainment companies and is at the intersection of media, technology and entertainment. We are home to some of the most beloved entertainment franchises including Call of Duty®, World of Warcraft®, Overwatch®, Diablo®, Candy Crush™ and Bubble Witch™. Our combined entertainment network delights hundreds of millions of monthly active users in 196 countries, making us the largest gaming network on the planet!
Our ability to build immersive and innovate worlds is only enhanced by diverse teams working in an inclusive environment. We aspire to have a culture where everyone can thrive in order to connect and engage the world through epic entertainment. We provide a suite of benefits that promote physical, emotional and financial well-being for 'Every World' – we've got our employees covered!
The videogame industry and therefore our business is fast-paced and will continue to evolve. As such, the duties and responsibilities of this role may be changed as directed by the Company at any time to promote and support our business and relationships with industry partners.
Sledgehammer Games is an Equal Opportunity Employer. All qualified applicants will receive consideration for employment without regard to race, color, religion, sex, sexual orientation, gender identity, gender expression, national origin, protected veteran status, or any other basis protected by applicable law and will not be discriminated against on the basis of disability.