Kwalee
Lead Product Owner - Mobile Publishing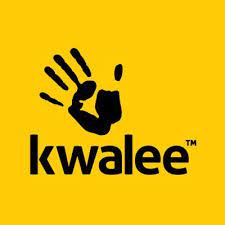 Kwalee is one of the world's leading multiplatform game publishers and developers, with well over 750 million downloads worldwide for mobile hits such as Draw It, Teacher Simulator, Let's Be Cops 3D, Traffic Cop 3D and Makeover Studio 3D. Alongside this, we also have a growing PC and Console team of incredible pedigree that is on the hunt for great new titles to join TENS!, Eternal Hope and Die by the Blade.
With a team of talented people collaborating daily between our studios in Leamington Spa, Bangalore and Beijing, or on a remote basis from Turkey, Brazil, the Philippines and many more places, we have a truly global team making games for a global audience. And it's paying off: Kwalee games have been downloaded in every country on earth! If you think you're a good fit for one of our remote vacancies, we want to hear from you wherever you are based.
Founded in 2011 by David Darling CBE, a key architect of the UK games industry who previously co-founded and led Codemasters for many years, our team also includes legends such as Andrew Graham (creator of Micro Machines series) and Jason Falcus (programmer of classics including NBA Jam) alongside a growing and diverse team of global gaming experts. Everyone contributes creatively to Kwalee's success, with all employees eligible to pitch their own game ideas on Creative Wednesdays, and we're proud to have built our success on this inclusive principle. Could your idea be the next global hit?
What's the job?
As a Lead Product Owner in the Mobile Publishing Team you'll be responsible for ensuring multiple technology projects run smoothly.
What you tell your friends you do
"I'm the glue that keeps our department together, making sure all the tech projects go to plan"
What you will really be doing
Responsible for managing multiple complex projects and products
Strategising and developing processes and procedures across projects
Analyse gaps in our technology stack and propose new technology projects that help us to meet our corporate goals
Define a product vision, go to market plan and a roadmap strategy from inception through the full product lifecycle to deliver against the company KPIs
Liaise with internal and external stakeholders to help build the backlog of product features
Mange and train a team of Product Owners
Organize a cross-functional team of developers and designers to constantly improve our technology offering
How you will be doing this
You'll be part of an agile, multidisciplinary and creative team and work closely with them to ensure the best results.
You'll think creatively and be motivated by challenges and constantly striving for the best.
You'll work with cutting edge technology, if you need software or hardware to get the job done efficiently, you will get it. We even have a robot!
Team
Our talented team is our signature. We have a highly creative atmosphere with more than 200 staff where you'll have the opportunity to contribute daily to important decisions. You'll work within an extremely experienced, passionate and diverse team, including David Darling and the creator of the Micro Machines video games.
Skills and Requirements
Experience of leading concurrent and overlapping technology projects from inception to launch
People management skills with a focus on bringing out the best in a team
Knowledge of agile and SCRUM product owner methodologies and tools
Ability to understand the big picture and the inter-relationships of all positions and activities in the system, including the impact of changes in one area on another area
Can manage a complex backlog of features and launch roadmap
Great people skills with the ability to communicate plans with internal and external stakeholders
A bonus if you've worked in the gaming industry or a related technology field
We offer
We want everyone involved in our games to share our success, that's why we have a generous team profit sharing scheme from day 1 of employment
Creative Wednesdays! (Design and make your own games every Wednesday)
Great work-life balance with flexible working hours
Quarterly team building days – work hard, play hard!
Monthly employee awards
Our philosophy
We firmly believe in creativity and innovation and that a fundamental requirement for a successful and happy company is having the right mix of individuals. With the right people in the right environment anything and everything is possible.
Kwalee makes games to bring people, their stories, and their interests together. As an employer, we're dedicated to making sure that everyone can thrive within our team by welcoming and supporting people of all ages, races, colours, beliefs, sexual orientations, genders and circumstances. With the inclusion of diverse voices in our teams, we bring plenty to the table that's fresh, fun and exciting; it makes for a better environment and helps us to create better games for everyone! This is how we move forward as a company – because these voices are the difference that make all the difference.