nDreams
Lead Animator - nDreams Studio (Hybrid)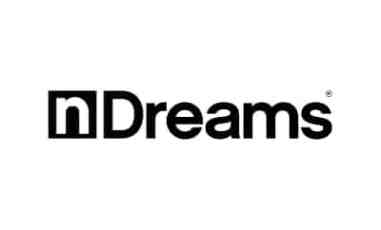 We are looking for an experienced Lead Animator to join us here at nDreams, where you will deliver high quality hand-key and mocap animations for our cutting-edge upcoming VR game titles.
You will be working alongside the Art Director to create dynamic and believable animations for our games that vary in art approach, from realistic to highly stylized. We are at the forefront of VR and work with current and next generation VR headsets.
You'll take an active interest in the playability and responsiveness of animation in projects that use both hand keyed traditional animation and those using in-house mocap.
Key Responsibilities:
Lead the animation team in the creation of visually stunning animations that both closely capture the "look" and artistic style of the project, as well as efficiently satisfy all technical engine and design requirements.
Champion standards and best practices to maintain the visual style and quality throughout the development cycle of a project.
Manage risk against potential visual gains, and clearly communicate and reason decisions to the production team on a larger scale.
Lead animation related technical discussions with internal and external stakeholders.
Become the bridge of communication between the animation team and the project team.
Collaborate with the Art Director to deliver technical & visual briefs for outsourcer vendors.
Oversee the team's output and delivery through regular reviews and feedback.
Work with Production to own the schedule & planning for the animation team and define the animation team's roadmap for the project.
Play a key role in creating pipelines and workflows with an advanced understanding of the scope and limitations of the project and create solutions adapted to those constraints.
Share your expertise and mentor the animation team for their growth and development.
Requirements
Essential capabilities
Advanced knowledge of the principles of key-frame and motion capture and demonstrable skills in creating believable key-framed performances for humans and/or creatures and creating facial animation.
Solid background in cleaning up and enhancing motion captured performances.
Advanced knowledge of Maya, Motion Builder, Adobe Premier and complimentary software.
Experienced in Unreal Engine with a strong understanding of blueprints, sequencer, and blend spaces.
Great time management skills and can communicate with clarity and conviction to inspire and motivate the animation team.
Able to promote team spirit and consider the wellbeing of the team, being aware of the mental state of the team.
Desired experience
At least 6 years' experience in the games industry, preferably with several published products within the Console, PC, VR or Mobile space, with at least one project in a leadership position.
Have proactively identified potential conflicts and implemented strategies to prevent them.
Experienced project cycles enabling you to build trust with stakeholders by demonstrating expertise and delivering results.
A strong portfolio of animations in a variety of styles, highlighting timing, spacing, weight and believability.
You will be comfortable in mentoring and supply training to all levels of the Animation team.
Benefits
Who We Are –
We are nDreams, a world-leading game developer and publisher with nearly a decade of VR specialism. Combining a drive to push technological boundaries with proven gaming excellence, we are the team who set the standard for VR action games with Fracked and the award-winning Phantom: Covert Ops.
With our team's triple-A credentials and sensibilities, alongside bespoke VR technologies, we've got the skillset, processes and creative vision to deliver innovative, high-end games for all VR platforms and genres. If it's VR gaming, you will find nDreams at the forefront of it.
Our projects continue to advance the present and define the future of VR. Want to be a part of it? Apply today to join a studio with a state-of-the art collaborative workflow and diverse talents assembled from world-leading games developers and publishers.
Why nDreams? –
Our expanding company shares a passion for innovation, collaboration and leading the future of VR. We encourage an open and diverse culture and empower people to explore ideas and put their own stamp on their work. With humble beginnings as an independent studio, we combine amazing projects and considerable scale with a personal, caring touch.
We offer great perks, including flexible hours, duvets days, your birthday off, dedicated personal development time and support, as well as regular socials and parties. Beyond this, there's an excellent holiday offering, pension scheme, health insurance, life cover and much more. Our newly refurbished nDreams studio space has some fantastic facilities and is built around collaborative work (and play!).