Sony Playstation
Layout Animator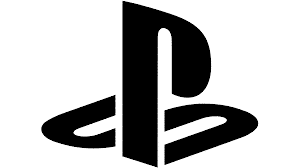 Why PlayStation?
PlayStation isn't just the Best Place to Play — it's also the Best Place to Work. Today, we're recognized as a global leader in entertainment producing The PlayStation family of products and services including PlayStation®5, PlayStation®4, PlayStation®VR, PlayStation®Plus, acclaimed PlayStation software titles from PlayStation Studios, and more.
PlayStation also strives to create an inclusive environment that empowers employees and embraces diversity. We welcome and encourage everyone who has a passion and curiosity for innovation, technology, and play to explore our open positions and join our growing global team.
The PlayStation brand falls under Sony Interactive Entertainment, a wholly-owned subsidiary of Sony Corporation.
Do you have the skills to create dynamic layouts that demonstrate strong cinematography and exciting pacing that influences character development and the overall player experience? Insomniac Games is looking for an experienced Layout Animator to join our award-winning Animation team. You will have the opportunity to collaborate with many talented artists throughout Insomniac Games to create layouts that inspire our team to craft exceptional cinematics.
Insomniac Games has embraced a digital-first culture. We support in-studio, remote, or hybrid working arrangements. We're passionate about creating robust, scalable systems for AAA games and delivering outstanding new player experiences while fostering employee well-being!
Essential Duties and Responsibilities include the following:
Work alongside the director and animation leads to develop the layout for cinematic scenes.
Determine the timing, shot composition, camera lenses, angles, and movements for the scene.
Add characters, props, and environments to the scene.
Install motion capture data on characters.
Integrate dialogue into the scene.
Provides rough animation on props.
Iterates with director and animators to address feedback.
Works with lighters to determine scene lighting.
Implements cinematics in games engine and trouble shoots asset and technical issues.
Other duties may be assigned
Experience:
A minimum of two years of experience in utilizing previz, layout, and motion capture to create cinematic and in-game performances that transcend the basic motion capture and radiate personality.
Advanced knowledge of Maya, and standard production programs.
Knowledge of Microsoft Office Suite.
Knowledge of Motion Builder is a plus.
Proficiency in Adobe Premiere.
Sound and music working knowledge is a plus.
Knowledge of common state machine flow and cinematic tools in any game engine is preferred.
Other Skills: Proven understanding of basic animation principles, including squash and stretch, timing and motion, anticipation, staging, weight, and appeal. A fundamental understanding of crafting animation content for video games. Works well in a highly collaborative environment with other animators, designers, and programmers, as well as the ability to communicate optimally.
At SIE, we consider several factors when setting each role's base pay range, including the competitive benchmarking data for the market and geographic location.
Please note that the base pay range may vary in line with our hybrid working policy and individual base pay will be determined based on job-related factors which may include knowledge, skills, experience, and location.
In addition, this role is eligible for SIE's top-tier benefits package that includes medical, dental, vision, matching 401(k), paid time off, wellness program and coveted employee discounts for Sony products. This role also may be eligible for a bonus package. Click here to learn more.
This is a flexible role that can be remote, with varying pay ranges based on geographic location. For example, if you are based out of Seattle, the estimated base pay range for this role is listed below.
$125,700 — $188,500 USD
Equal Opportunity Statement:
Sony is an Equal Opportunity Employer. All persons will receive consideration for employment without regard to gender (including gender identity, gender expression and gender reassignment), race (including colour, nationality, ethnic or national origin), religion or belief, marital or civil partnership status, disability, age, sexual orientation, pregnancy or maternity, trade union membership or membership in any other legally protected category.
We strive to create an inclusive environment, empower employees and embrace diversity. We encourage everyone to respond.
PlayStation is a Fair Chance employer and qualified applicants with arrest and conviction records will be considered for employment.