Electronic Arts
Junior Sound Designer - Apex Legends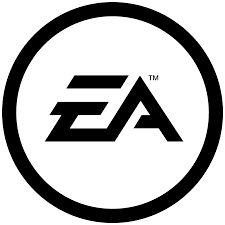 EA Create is a collective of content production teams partnering with EA Studios game teams to provide outstanding visuals, audio and technology. Our teams consist of artists, engineers, technicians, designers and development directors. Worldwide, we combine our teams to form a global group of extraordinary individuals fueled by imagination and a unified passion for creating amazing visuals, sound and experiences. We are a diverse team, unified through collaboration, culture and craft.
Create Audio is looking for a n enthusiastic audio artist who will embrace our inclusive culture and share their hard-earned expertise to contribute to an incredible experience for our players. You will work within the Create Audio team and with all other aspects of game development to push the quality bar for game audio. Our new team member will be passionate about the Apex universe and contributing in all areas of audio design and implementation, with a talent for creating immersive worlds and competitive gaming feedback. If this sounds like you, we look forward to seeing your resume and demo reel!
Responsibilities
Contribute to d esign and implementation of audio that fits within the Apex universe to immerse the player into the game's world (including sourcing sounds for Legend abilities, weapons, and ambiences ).
Follow a schedule and submit final audio files on or before required deadlines.
Partner with the Speech team to track recordings and contribute to speech editing, naming and file organization.
Edit and implement audio assets directly in our audio tools and game engine (Miles and Source).
Work with the Audio Direc tor and both the Sound Design and VO/Speech teams to ensure that audio matches the vision of the game.
Troubleshoot and help fix audio bugs.
Requirements
Minimum of three years game audio and/or post-production experience.
Experience with audio design from scratch, field and foley recording, processing and editing .
Speech/VO design skill.
Experience with perforce and game engines; scripting experience is a plus.
Comfortable with modern audio equipment, and proficiency in at least one DAW (ProTools and Reaper a plus).
Proficient in using game development tools, technology and pipelines (Wwise, FMOD, Perforce).
Solid knowledge of PC hardware and software.
Self-motivated with a solution-oriented attitude.
Strong artistic and creative sensibilities.
A positive communicator who excels as part of a team.
Good technical thinker.
Please provide a link for a demo reel in your application.