Omeda Studios
Game Producer (Intermediate)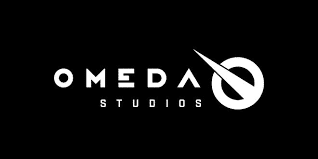 Omeda Studios is a remote-first game studio working on our first title Predecessor, a fast-paced third-person MOBA for PC and consoles currently in Early Access. Join a rapidly growing game studio as we scale up to support and deliver content for a game designed to be played for years to come.
As a studio founded by the community, developing games that players will love is truly at the heart of what we do. At Omeda Studios, we believe that community feedback is integral to the development of games that players will not want to put down.
Having recently closed a $20m Series A funding round, we've populated the studio with an exciting mix of industry veterans and community talent and we want you to be part of shaping and executing our vision and the challenges that await us.
And here's where you come in! We are looking for a Game Producer who already gathered some experience working on AA+ PC/Console games like you to help us successfully develop and release new and exciting cross-play content.
In This Role You Will
Play an integral part in the day-to-day growth of Predecessor by taking ownership of features or parts of the team
Collaborate closely with the Senior Production team to achieve project milestones according to available resources and priorities
Utilize project management tools like Confluence and JIRA to monitor progress and ensure all tasks are completed within deadlines
Assist the team in generating and maintaining documentation (including monitoring, visualizing, and reporting work progress)
Participate in team discussions about development methodologies, pipelines, and workflows, bringing your unique perspective to the table
Help create, manage, and coordinate release schedules for upcoming product launches
Plan and coordinate meetings, generate and distribute notes, and follow up on agreed-upon action items
What We're Looking For
Experience working on an AA+ title for PC or Console
At least 2 years in a Production, Release Manager, or Technical Lead role
Proficient with standard project management development tools such as Confluence and JIRA
A strong grasp of management methodologies like Scrum, Agile, and Waterfall, and the willingness to learn and adapt
Familiarity with productivity suites like Google Workspace or Microsoft Office Suite
A proactive and driven mindset, combined with a can-do attitude that's always ready to take on new challenges
Exceptional communication skills in both written and verbal English
A true passion for video games (MOBAs are a plus)
Nice to Have
Experience working on a live-ops title with regular updates and patches
Experience working on cross-play games (PC + Consoles)
Experience working with Version Control Systems (P4, Git)
Experience working with Game Engines (UE, Unity)
Benefits
Global, remote team
33 days holiday inclusive of bank holidays
Healthcare
More to come!