Splash
Game Designer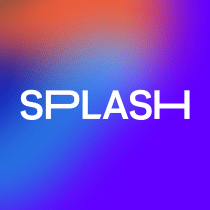 Splash is hiring a Game Designer!
Backed by world leading investors including Amazon's Alexa Fund, Splash is a growing team of gamers, designers, musicians, engineers & creatives.
Splash is building a new creator economy in the Metaverse with our AI-powered music tools and video games. With over 150 million plays, Splash lets anyone perform amazing music to live virtual audiences, build a fan base and earn from their talent.
We are seeking a Game Designer to architect a thriving economy across our ecosystem, improving monetisation and long term player satisfaction and retention.
Your Typical Day:
Working closely with the CEO and Product Owners you will design, experiment and implement new economic systems and features; focusing on game progression, reward structures, metagame, currencies, sinks and sources to achieve balanced gameplay and drive monetisation growth.
Designing and unifying our economy across our two multi-player games (Unreal Engine and Roblox Studio) and central marketplace
Apply a deep understanding of player motivation to improve game mechanics while uplifting player experience and enjoyment
Pricing strategies for items, collectibles and events to increase monetisation
Assessing impacts of adding, removing or updating content on player engagement
Working collaboratively with cross-functional teams to improve overall player experience and long term retention
What We Are Looking For:
3+ years professional experience in designing video games with a focus on economy design and monetisation
Strong understanding of game economy design, monetisation and metagame design
Background in Game Design, Economics, Mathematics, Computer Science or other related fields
Solid experience designing in Unreal, Unity or other game engines
Proven ability to apply data analysis and statistical techniques
Demonstrated success in executing design through to delivery of a software product (or game) both independently and with larger teams
Ideally shipped multiplayer titles on console or PC
A love for gaming
Why join us:
With the most advanced AI music capability in the world, this is a unique opportunity to join the growth phase of a game studio that is shaping the world of immersive virtual music experiences.
Offering a competitive salary package
Be part of a nimble, talented team that values initiative and imagination.. and who are obsessed with gaming and music!
You get to choose how you work best – remote or from our office in Brisbane, Australia
Apply:
https://recruiterflow.com/splash/jobs/17
Contact us:
Email your questions to michelle@splashhq.com. We would love to hear from you!